Bill to allow transgender students to choose bathrooms moves to California governor's desk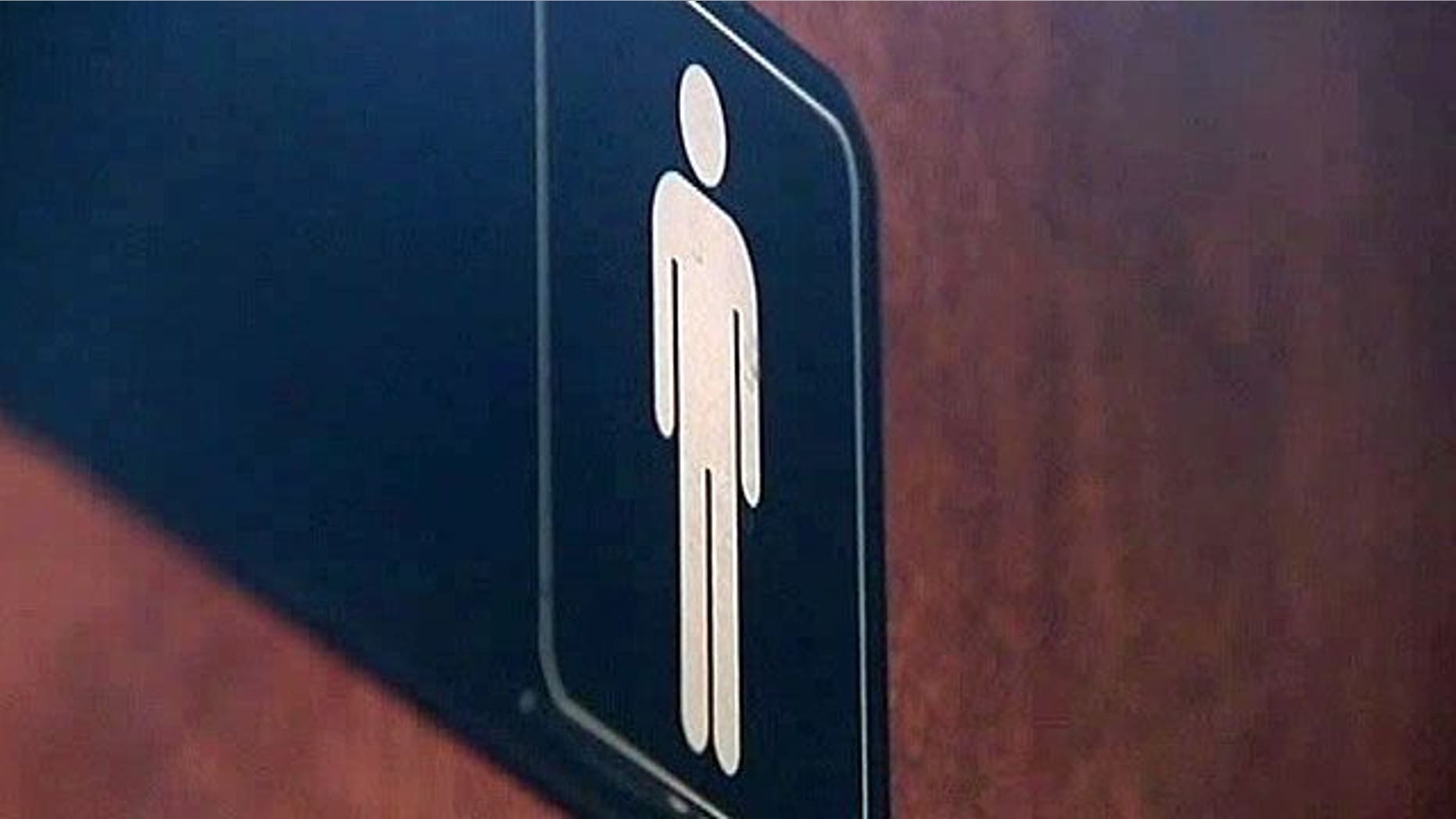 A bill that would let school kids use whatever bathroom or play on whichever sports team they believe matches their gender identity – and not necessarily their anatomy – is on the desk of California Gov. Jerry Brown.
Brown won't say what he plans to do, but the measure passed easily in the two legislative chambers despite criticism from conservative groups who want biology to dictate bathroom use.
Supporters say transgendered kids feel alienated when they can't use the bathroom of the sex with which they associate.
The law would end exclusion that "negatively impacts students' ability to succeed in school and graduate with their class," said Jesse Melgar, a spokesman for Equality California.
"For example, physical education classes help students develop healthy fitness habits and teach values like teamwork and fair competition -- and P.E. credits are required, so students cannot graduate without them," Melgar said.
The law would cover the state's 6.2 million elementary and high school kids in public schools. The measure passed the state Assembly, 46-25, on May 9, and the Senate, 21-9, on July3.
While California would be the first to address the issue with a state law, Massachusetts, Connecticut, Washington and Colorado have adopted policies designed to protect transgendered pupils.
In addition, the federal government has signaled it agrees that a student's gender is whatever he or she says it is. Last month, the U.S. Justice Department forced the public school district in Arcadia, an affluent Los Angeles suburb, to change a transgendered student's restroom privileges and make similar accommodations on overnight trips.
Brown, a 75-year-old Democrat who served as the state's governor in the 1970s, has not said what he will do, though he has about a week to make up his mind. In 2011, he signed a bill requiring California schools to highlight the history and achievements of gay individuals in civic lessons.
The California Catholic Conference called the bill "a politically correct, one-size- fits-all" plan on its website.
"Accommodating an individual student who may be the object of discrimination is more appropriate than highlighting his or her struggles with a public mandate," according to the statement on the conference website. "Solidarity with each other lifts us all."
Randy Thomasson, of savecalifornia.com, said if the bill is signed into law, it would be damaging for kids.
"This radical bill warps the gender expectations of children by forcing all California public schools to permit biological boys in girls restrooms, showers, clubs and on girls sports teams and biological girls in boys restrooms, showers, clubs and sports teams," Thomasson said. "This is insanity."
Last month, Andrea Lafferty, president of the Traditional Values Coalition, told FoxNews.com that the main issue is whether this decision will impact the rights and fairness for the majority of kids.
"We are seeing a trend here nationally where we have individuals who are psychologically unhealthy who are always getting with they want, but what do you do about the hundreds of other children in the school affected?" she said.
Lafferty rejected the idea that claiming a gender identity that runs counter to one's anatomy is a civil right on par with the struggle African-Americans and other groups went through.
"For a millennium, sex has meant male or female," she said. "What they are saying is now you can change that."