Bill Daley Blames Rahm Emanuel for Creating 'Hostile' Workplace for Women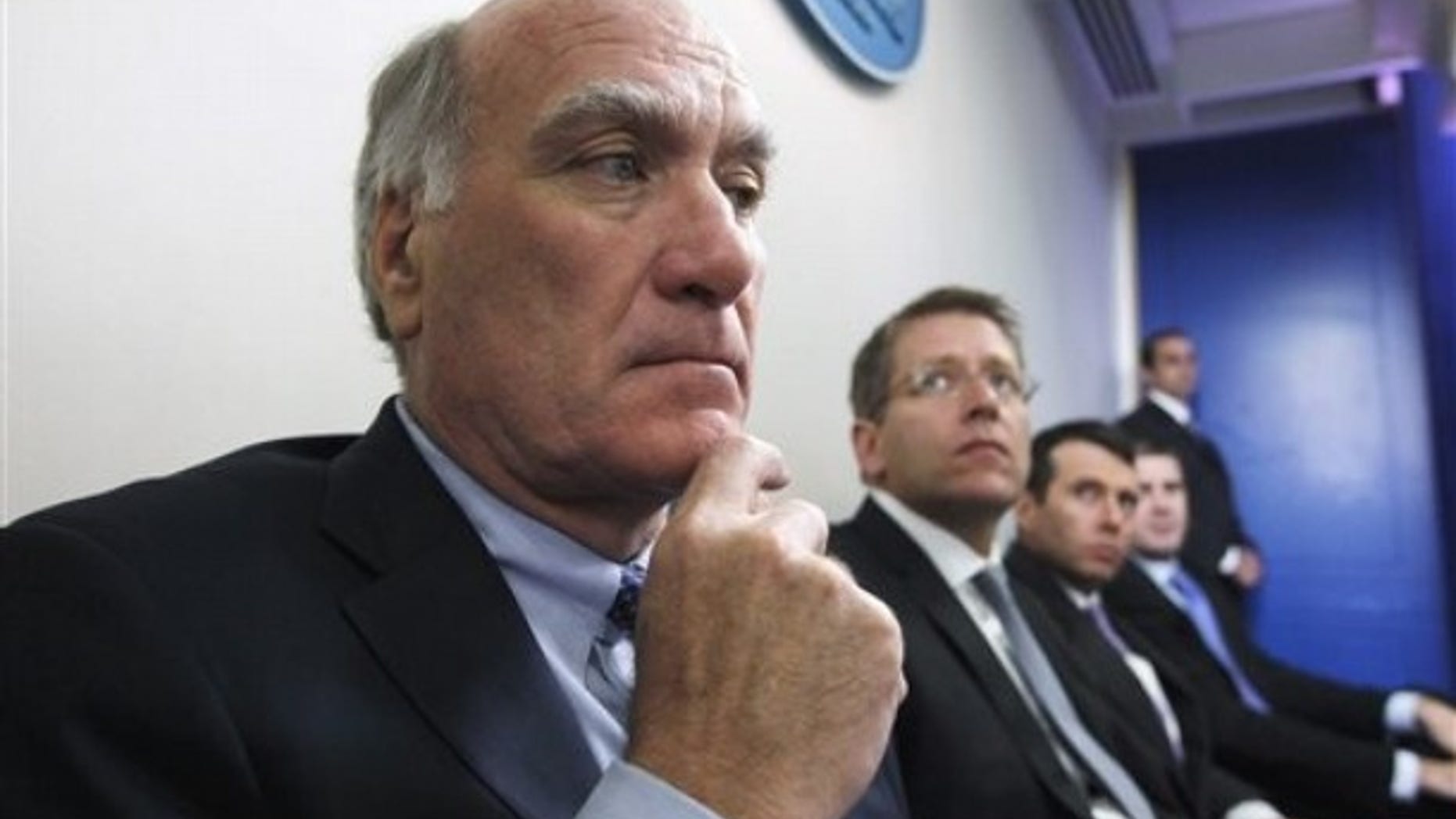 White House Chief of Staff Bill Daley said his predecessor, Rahm Emanuel, was to blame for creating the "hostile" work environment for women in the West Wing that was documented in a recently-released book.
At the Washington Ideas Forum Wednesday, Daley, who joined the White House at the beginning of this year, was asked how the environment is for women after Pulitzer Prize-winning author Ron Suskind released his inside account of the Obama presidency called, "Confidence Men: Wall Street, Washington, and The Education of A President."
"I didn't even read the book, but I did hear that there were some issues early on under the predecessor of mine so I can dump on him for that," Daley said.
Daley joked that Emanuel will probably phone him later because "he's probably watching this thing."
Emanuel, who left the White House last year to become mayor of Chicago, did not respond to a request for comment.
Suskind's book portrays the White House as a boys club that excluded top female advisers.
"This place would be in court for a hostile workplace," former White House communications director Anita Dunn is quoted as saying. "Because it actually fits all of the classic legal requirements for a genuinely hostile workplace to women."
A top female official blamed Obama for fostering the testosterone-fueled workplace.
"The president has a real woman problem. The idea of the boys' club being just Larry and Rahm isn't fair," she told Suskind, referring to Larry Summers, former chairman of the National Economic Council. Obama "was just as responsible himself."
Christina Romer, former head of the Council of Economic advisers said she was "boxed out" by Summers in one meeting.
"I felt like a piece of meat," she said.
According to senior White House adviser Valerie Jarrett, the environment for women improved after Obama had dinner with several senior female aides in November 2009 when they aired their grievances.
Daley said Wednesday that he has not sensed any problems with the treatment of women since he came on board.
"We have a great relationship in the senior staff and I think throughout the administration," he said. "And that comes from the top down. The president has, through his campaigns and the issues that he's fought for, obviously has fought and been on the edge on women's issues."