Bill Clinton foundation reportedly racks up $50M in travel costs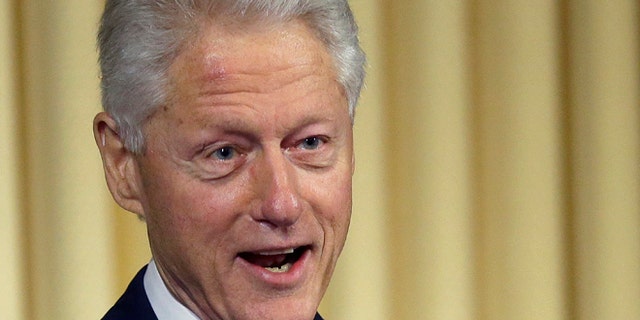 Bill Clinton's foundation reportedly has racked up more than $50 million in travel costs over the past decade, in the latest detail to emerge about the high-flying former president's operation.
The New York Post reports that, based on internal tax documents covering the period since 2003, the foundation logged a $4.2 million travel bill in 2011 alone (together, all the foundations Clinton runs spent $12.1 million on travel that year).
The documents do not show how that money was spent, but the Post reports that 10 percent of the 2011 travel costs came from trips made by Clinton himself. Some of those trips reportedly are made on a private jet owned by businessman John Catsimatitis, who sometimes donates flight time and sometimes lets Clinton use the plane at a discount.
The report follows a lengthy article by The New York Times that detailed alleged management and financial problems by the foundation, as wife Hillary Clinton prepares for a possible 2016 presidential bid.
The former president, though, defended the foundation's operations in an open letter posted on the foundation's website. "I am immensely proud of what we've accomplished in the last 12 years," Clinton said. He claimed reports that the foundation was recently running a deficit are "incorrect."
"When the audited financials are released, they will show a surplus," he said.
Click for more from The New York Post.