At DNC, Xavier Becerra says election is personal: 'This election is about us'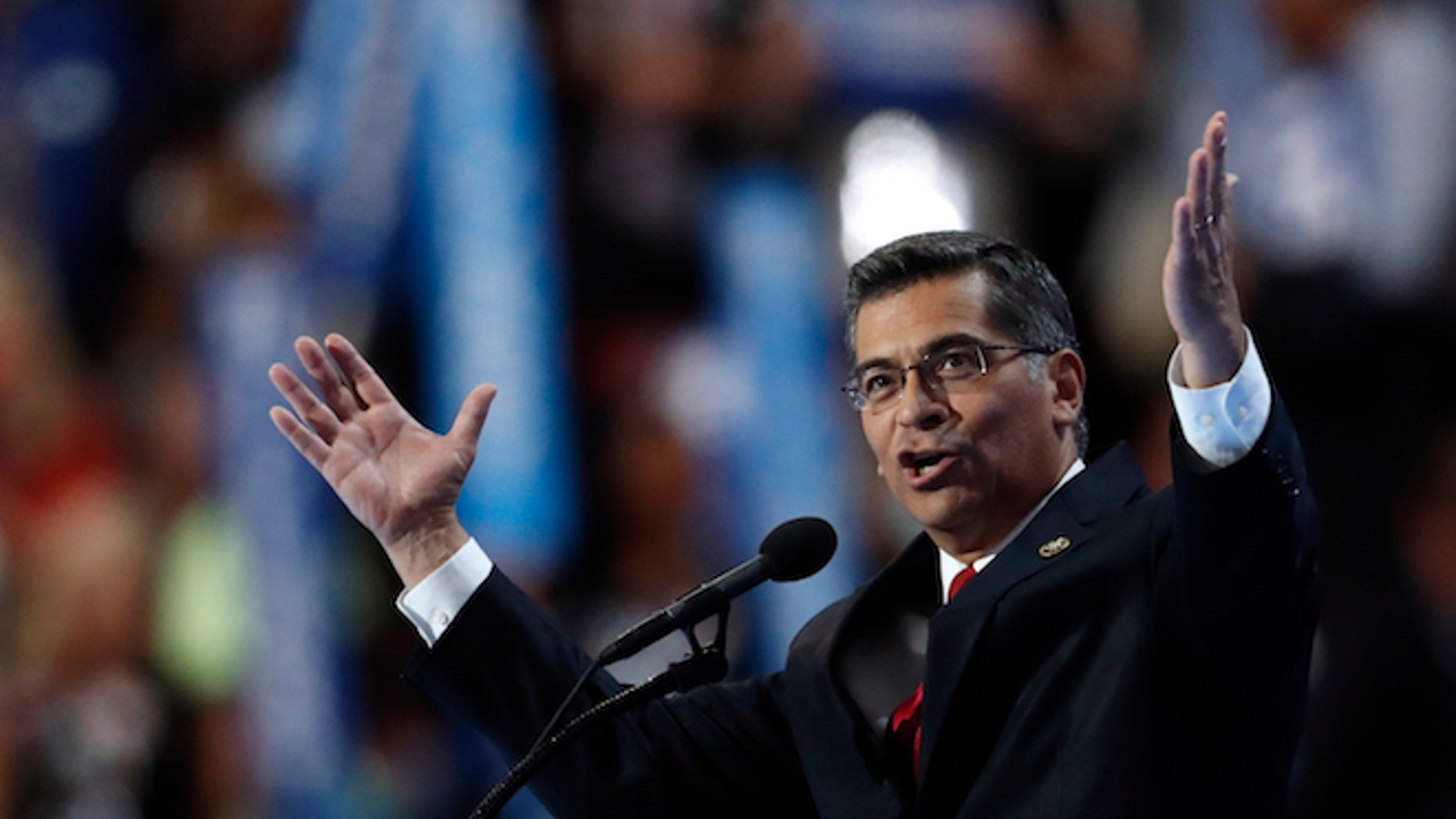 Phaildelphia – On the last night of the Democratic National Convention, hours before Hillary Clinton would accept her party's nomination, Congressman Xavier Becerra led a cache of Latino leaders to make one final appeal to the Hispanic community to vote for her in November.
"This election is about us, it's personal," Becerra said. "Hillary Clinton has walked with us all her life."
The night's two-minute speech was the biggest stage of Becerra's career. A congressman from Los Angeles since 1992, Becerra was on the list of possible vice presidential nominees for Clinton. The 58 year-old spoke moments before Clinton would make history, becoming the first woman to officially accept the nomination for president of the United States.
Becerra has called Trump a bigoted man and said that "he should be classified as a racist."
"Hillary Clinton wants to build schools, Donald Trump wants to build walls," he said.
The DNC in Philadelphia Thursday night also served as a stage for Joaquin Castro, the Texas Representative and twin brother of Julian Castro, the current Housing and Urban Development Secretary who made a splash on the national stage when he delivered a keynote address at the DNC in 2012.
Joaquin Castro, who spoke on a less high profile stage than his brother, centered his message on immigration to serve as a contrast to the Republican nominee Donald Trump, who angered some Hispanics when he said Mexico was sending rapists and murderers across the border.
"In 1922, my grandmother came to Texas from Mexico. She wasn't a rapist or a murderer," Joaquin Castro said. "She didn't always feel welcomed. But she never stopped believing in America's sacred promise that her sacrifices would be rewarded with opportunity for herself and her family."
Castro called Trump's immigration plan anti-American.
"Their story is our story. It's America's story. And make no mistake: The hero of that story is never the one who sides with hate," Julian Castro. "The hero of that story will never be Donald Trump. Americans know that the choices he offers are false ones."
The night also showcased Latina leaders.
Dolores Huerta, the iconic civil rights leader, and a trailblazer for women especially Latinas, summed up the sentiment of Latino leaders all week when she began her speech with "Ya Basta con  Donald Trump! (Enough with Donald Trump)" she said. "Abajo con Donald Trump." (Down with Donald Trump)."
Huerta has been actively campaigning for Mrs. Clinton all year.
One of the newer faces of the evening emerged Thursday night when Dallas Sheriff Lupe Valdez spoke on behalf of the Dallas Police Department, which recently lost five police officers in an attack by a shooter who targeted them. Valdez said she was the youngest of eight children born of migrant workers. She called on a moment of silence in honor of fallen law enforcement officers nationwide but not before asking America "to start listening to each other" because she said, "the only way to serve your community is to know your community."