Arpaio Lawyers: Latinos Failed to Prove Sheriff Discriminated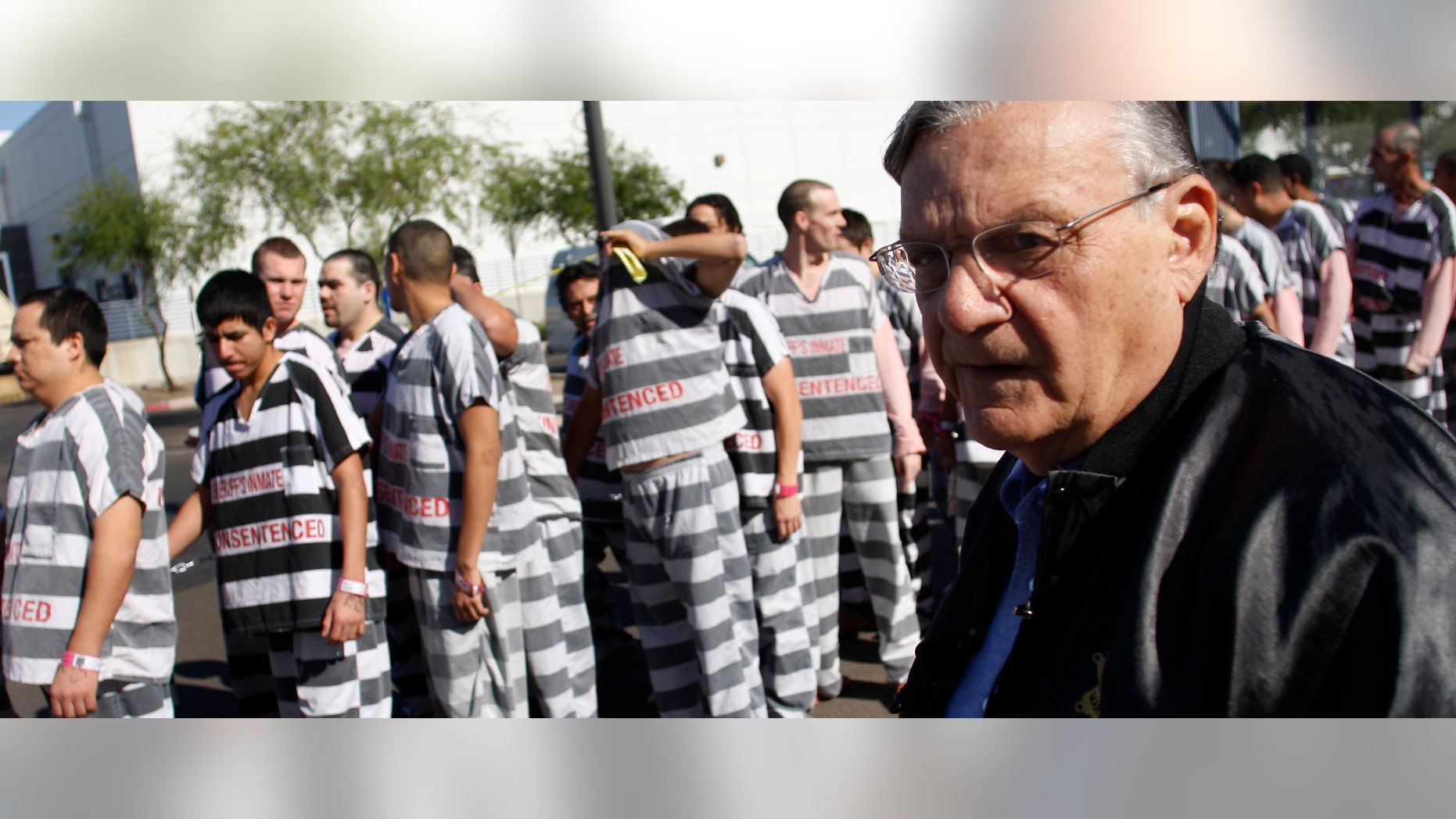 Phoenix – In written closing arguments, lawyers for controversial Arizona sheriff Joe Arpaio say the Latino plaintiffs failed to prove that him or his deputies engaged in unconstitutional racial profiling.
The lawsuit was brought by a small group of Latino drivers who accused Arpaio's department of discrimination saying they were pulled over only so that authorities could perform immigration status checks.
Arpaio's lawyers told a federal judge Thursday those claims have been largely unproven by the plaintiff.
Plaintiffs' lawyers were also expected to file written arguments, but they weren't available yet by Thursday night.
A seven-day trial before U.S. District Judge Murray Snow ended Aug. 2.
Lawyers for the Latino plaintiffs previously said they believe they proved that the sheriff had an intentional policy of discriminating against Latinos and pointed out that Arpaio sent racially charged citizen complaints to a top aide who planned the patrols.
"It starts with the sheriff's correspondence to his chief (aide) and goes all the way down to his deputies who used race to determine how and where to make decisions or how to inquire about immigration status," said Stan Young, the lead plaintiffs' attorney.
Snow will decide the case after reviewing the closing arguments and responses.
Arpaio attorney Tim Casey wrote that the plaintiffs didn't prove Arpaio or his deputies made any stops based on discriminatory intent.
He wrote that the plaintiffs "failed to meet their burden of proof" and did not show that the department "had a policy, pattern, or practice that was motivated by a discriminatory purpose."
Arpaio has repeatedly denied charges that his department discriminates against Latinos, saying his deputies only stop people when they think a crime has been committed.
The plaintiffs aren't seeking monetary damages. Instead, they want a declaration that Arpaio's office uses racial profiling and an order requiring policy changes. If Arpaio loses the civil case, he won't face jail time or fines.
The lawsuit marks the first case in which the sheriff's office has been accused of systematically racially profiling Latinos and will serve as a precursor for a similar yet broader civil rights lawsuit filed against Arpaio in May by the U.S. Justice Department.
Reported and written by the Associated Press.
Follow us on twitter.com/foxnewslatino
Like us at facebook.com/foxnewslatino