Arizona Court Battle Begins Over Immigration Law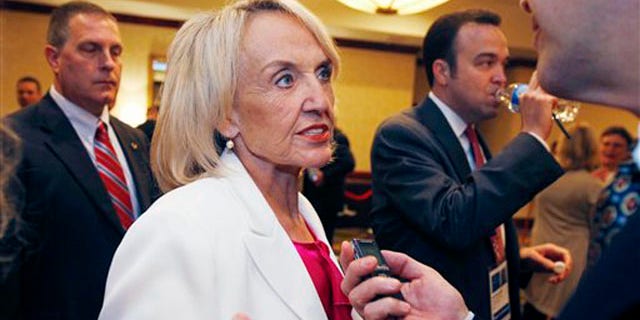 Arizona squared off against opponents of its immigration law in federal court Thursday, with a lawyer for Gov. Jan Brewer arguing that those challenging the law have not demonstrated anyone would suffer actual harm if it takes effect at the end of the month.
An attorney for the American Civil Liberties Union and other plaintiffs, who are seeking to block the state from implementing the law, countered that the courts and not the police should be the ones determining immigration status and that the law could lead to racial discrimination.
The arguments were part of a day of hearings on the Arizona immigration policy. U.S. District Judge Susan will hold another hearing in the afternoon on the U.S. Justice Department's request for a preliminary injunction blocking implementation.
The law makes illegal immigration a state crime and requires state law enforcement officers to check the immigration status of anyone they suspect of being an illegal immigrant during police investigations for other matters.
The ACLU attorney argued that this policy could end up harming bystanders not committing a crime or violation themselves -- for instance, somebody riding in a car with another person who is speeding.
The judge has said she wasn't making any promises on whether she would make those rulings before the law takes effect on July 29.
Since Brewer signed the measure into law on April 23, it has inspired rallies in Arizona and elsewhere by advocates on both sides of the immigration debate. Some opponents have advocated a tourism boycott of Arizona.
It also prompted challenges by the Justice Department, civil rights groups, two Arizona police officers, a Latino clergy group and a researcher from Washington.
Justice Department lawyers contend that local police shouldn't be allowed to enforce the law because, in part, it's already disrupting the United States' relations with Mexico and other countries.
Attorneys for Brewer argue that the federal government based its challenge on misconceptions of what the law would do and that Washington's inadequate immigration enforcement has left the state with heavy costs for educating, incarcerating and providing health care for illegal immigrants.
In the challenge by civil rights groups, Brewer and other officials said the lawsuit should be thrown out because the groups don't allege a real threat of harm from enforcing the new law and instead base their claims on speculation.
The civil rights groups said their clients will suffer imminent harm, such as a social service organization that will have to divert resources from its programs to instead assist those affected by the new law.
The Associated Press contributed to this report.