Alaska GOP votes to let Rubio keep delegates through convention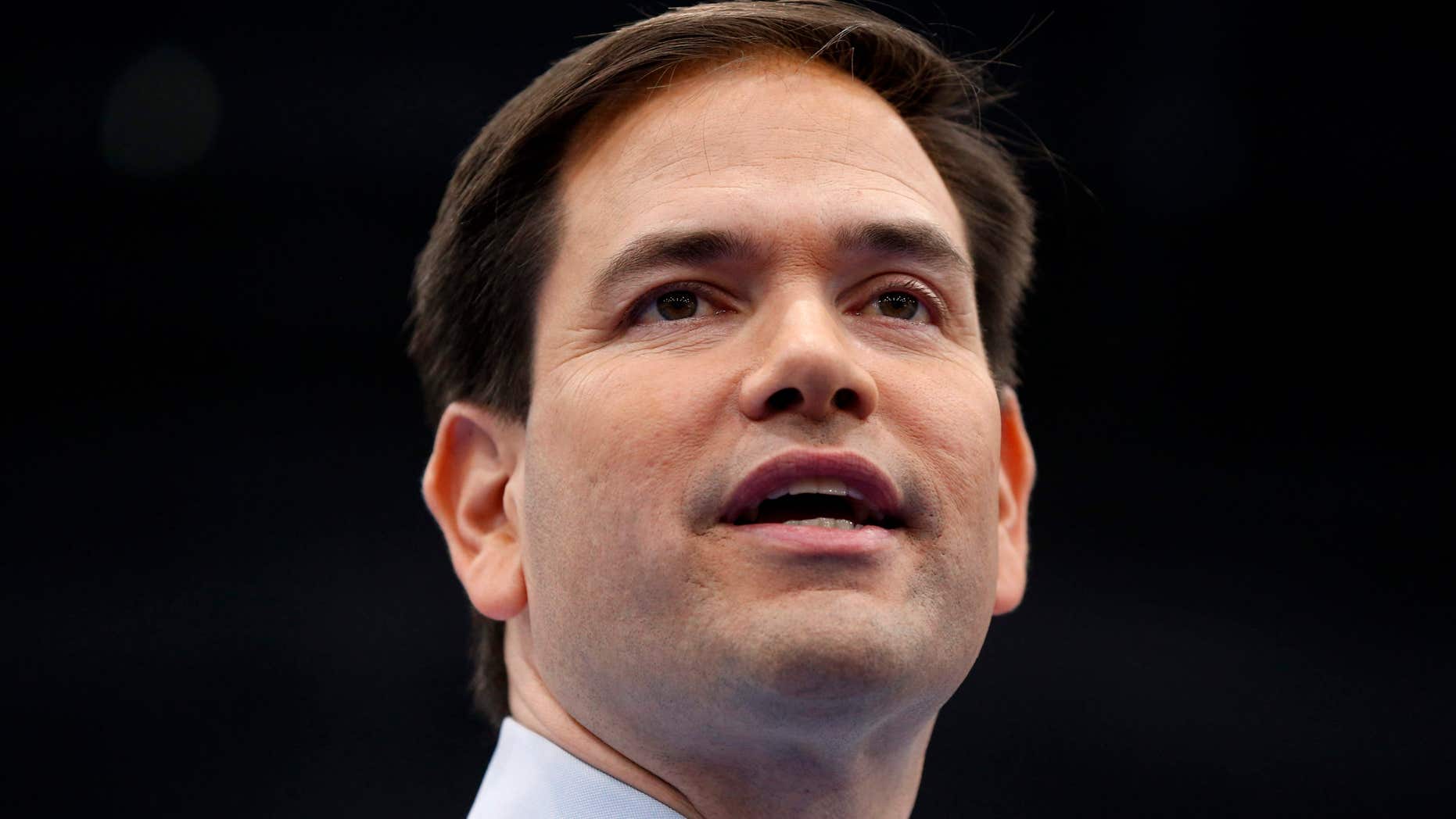 The Central Committee of the Alaska Republican Party voted Thursday to allow Florida Sen. Marco Rubio to keep his delegates throughout the Republican National Convention in Cleveland- as long as he doesn't finish last in any round of balloting.
The vote was pushed in the state by supporters of Sens. Ted Cruz and Rubio and was seen as an effort to deny Donald Trump delegates on a second or third ballot at the national convention.
State party rules had required Rubio's delegates to be reapportioned once he dropped out.
Cruz received 37 percent of the vote in the Alaska Presidential Preference Poll on Super Tuesday; Trump got 34 percent and Rubio 15 percent. Based on those numbers, Cruz was awarded 12 delegates to Trump's 11 and Rubio's 5.
Alaska state party rules are arcane and specific and open to interpretation. The reapportionment would have awarded, after the first vote and after a vote in which Rubio finished last in the Cleveland voting, three bound Rubio delegates to Trump and two to Cruz, meaning Trump and Cruz would each have 14 delegates from a state where Cruz got more votes.
The Florida Senator wrote two letters to the Alaska GOP asking to keep his votes through all rounds of voting in Cleveland. This was affirmed by a majority vote of the Alaska party's Central Committee on the first day of their state convention in Fairbanks.
The party needed to decide if Rubio's suspension of his campaign was, in effect, ending it. Party rules trigger a reallocation if a candidate "drops out," but Rubio argued he was suspending his bid for the presidency and not ending it. The committee agreed.
Fox News' Dan Springer contributed to this report.