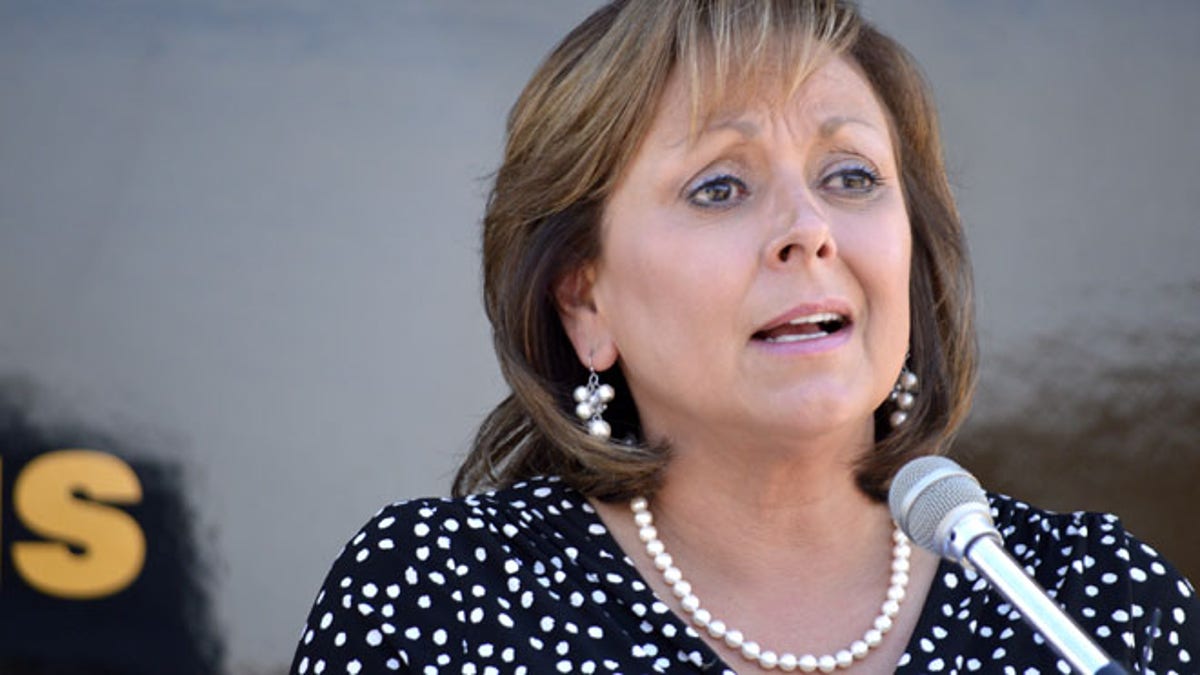 New Mexico Gov. Susana Martinez was slammed by fellow Republican Donald Trump last week for doing what he described as a poor job in her state.
But no hard feelings, Trump now seems to be saying.
"I respect her. I have always liked her," Trump insisted in an interview with the Sante Fe New Mexican, adding that he'd like her endorsement.
"I'd like to have it," Trump said, according to the newspaper.
Last week, after Trump said during a campaign stop in Albuquerque that Martinez "has got to do a better job. She's not doing the job," the governor's spokesperson attributed the presumptive GOP presidential nominee's remark to bitterness over the fact that Martinez had not endorsed the mogul.
The spokesman added that Martinez, whose state will be among several holding primaries on June 7, was not going to be bullied into endorsing anyone.
Martinez has not hesitated to criticize Trump in public statements several times for comments about Mexicans, the heritage of many of her state's residents and of the governor herself.
Last year, Martinez denounced Trump's comments about Mexicans being criminals as "horrible" and "completely and unequivocally wrong." She also expressed objection to his proposal to build a huge wall along the U.S.-Mexico border.
Martinez endorsed Sen. Marco Rubio's presidential run, but he dropped out in March after failing to win the primary in his own state of Florida.
On Thursday however, in an appearance at a school, Martinez suggested that she was open to endorsing Trump if he committed to making moves as president that would benefit her state.
"It's very important that he address what is needed in New Mexico, in reference to our labs and our military bases. He's not addressed it yet."
But Trump said Thursday he supports building up the country's military and, "New Mexico is a very powerful component of that. I will be adding to New Mexico greatly, building up our military capability in New Mexico … so New Mexico is totally protected."
Like us on Facebook