16 GOP senators: No vacation until Congress finishes its work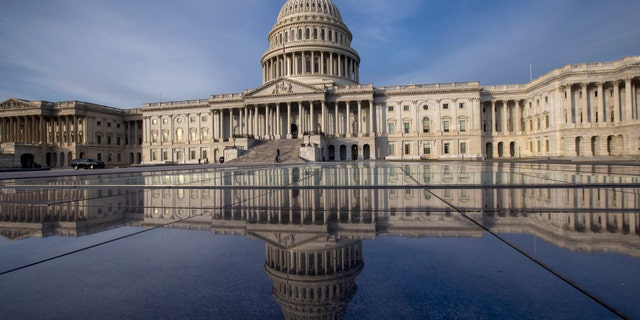 Sixteen Republican senators, led by Sen. David Perdue (Ga.), are giving their GOP leaders more leverage to cancel the August recess and force senators to work weekends if a long list of presidential nominations remain stalled and spending bills unpassed by the end of July.
The senators signed a letter to Senate Majority Leader Mitch McConnell (R., Ky.) urging him to confront Democrats' historic delaying tactics, starting by keeping the Senate in session on Mondays, Fridays, and through weekends.
"We offered our support for anything that leadership felt we needed to do to accomplish two goals: To speed up the nominations process and keep the government funded by the end of the year," Perdue told reporters Tuesday.
The tactic, they argue, will make Democrats rethink their use of the Senate rules to obstruct Trump nominees and spending bills because so many more Democrats than Republicans are up for re-election this cycle and facing difficult contests. Vulnerable senators use the long weekends to fundraise and go back to their states to campaign.
Click for more from The Washington Free Beacon.