Rep. Pat Fallon, R-Texas, officially filed articles of impeachment against Department of Homeland Security (DHS) Secretary Alejandro Mayorkas.
Fallon joined "America Reports" on Wednesday to discuss why he believes Mayorkas has engaged in behavior "incompatible" with the duties of "an officer of the United States."
MAYORKAS SAYS HE WILL NOT RESIGN OVER BORDER CRISIS, INSISTS HE IS PREPARED FOR GOP INVESTIGATIONS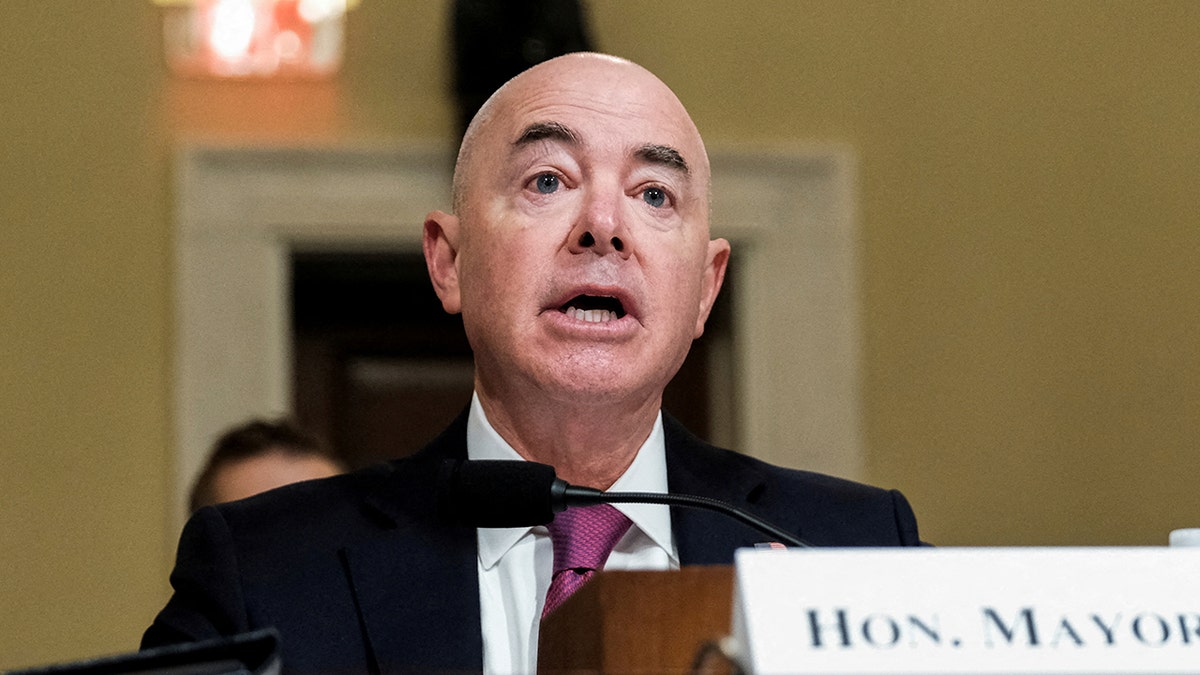 The articles of impeachment against Mayorkas for "high crimes and misdemeanors," known as House Resolution 8, were introduced by Fallon in the House on Monday and have been referred to the House Judiciary Committee.
Last week, Fallon vowed to file impeachment articles against Mayorkas after the Congress was sworn in.
The effort from Republicans in the House is one of many that the new GOP majority will take as it works to fight the Biden administration on issues related to immigration and the southern border crisis.
Fallon gave some examples of why he believes Mayorkas is unfit for office.
"He violated the 2006 Secure Fence Act, which requires the Homeland Security director to maintain operational control of the southern border. Another example is his catch-and-release program, which violates the Immigration and Nationality Act that was last updated in 2004," he explained.
"He lied to Congress. He perjured himself by saying that the border was secure when he was caught on a hot mic saying that it was chaos, and it was unsustainable. And then lastly, he knew that no Border Patrol agents whipped any migrants."
Fallon said Mayorkas "knowingly" misled the American public.
Fallon said he believes the articles will pass out of the House Oversight Committee, get to the House floor and pass from the House.
CLICK HERE TO GET THE FOX NEWS APP
"His willful actions have eroded our immigration system, undermined Border Patrol morale, and jeopardized American national security. He has violated the law, and it is time for him to go," said Fallon.
Fox News' Kyle Morris and Kelly Phares contributed to this report.