Rep. Nancy Mace, R-S.C., criticized President Biden's response to bribery allegations, telling "America's Newsroom" Friday that a whistleblower document is "credible" and should be investigated "to the fullest extent." Biden laughed off the allegations as a "bunch of malarkey" when asked about it by reporters on Thursday.
JOE BIDEN ALLEGEDLY PAID $5M BY BURISMA EXECUTIVE AS PART OF A BRIBERY SCHEME, ACCORDING TO FBI DOCUMENT
NANCY MACE: I would characterize it as a detailed document. It was very credible and legitimate. I would not brush it off like the FBI has. And it corroborates other information that we've seen in other places, because the document, for one example, talks about not just $5 million, but $10 million going to the Biden family, half of that going to Hunter Biden and the other half going to Joe Biden. When you look at Hunter Biden's emails and him lamenting and complaining that he had to give half of his income to his father. And then you listen to recordings and other investigations about oligarchy, also talking about paying off the Bidens. When you add it all together, it's absolutely something that should be investigated to the fullest extent of the law.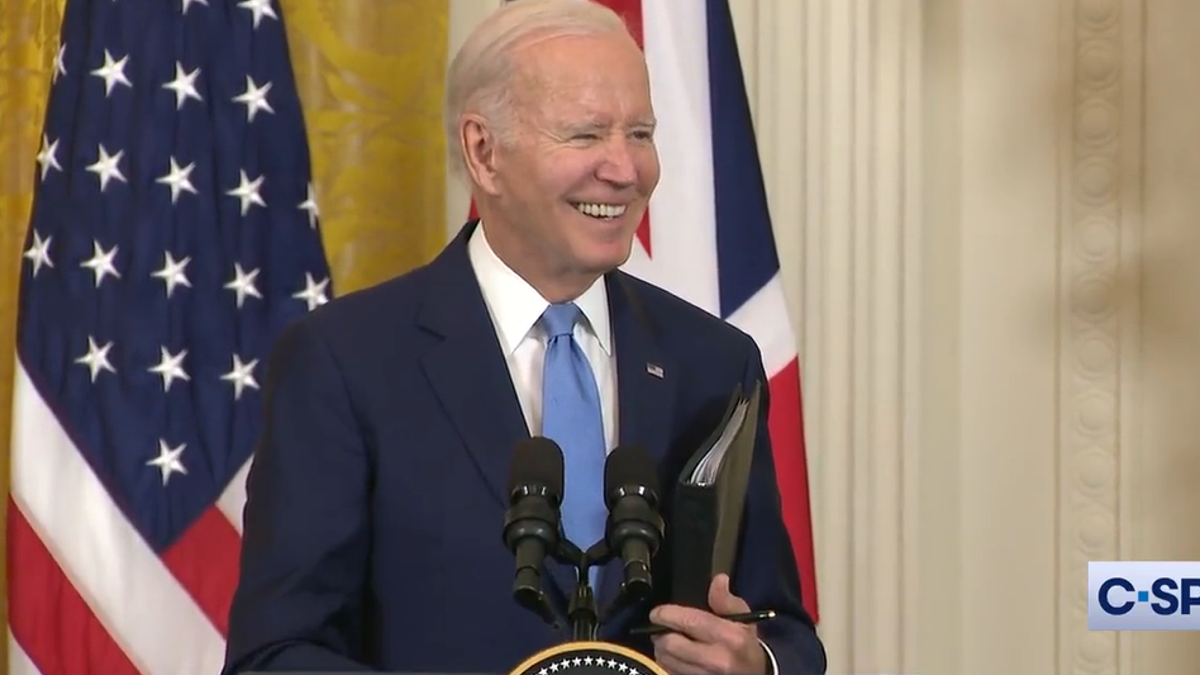 Biden responded to questions Thursday about his alleged involvement in an international bribery scandal with a simple joke.
"Where's the money?" he quipped when asked by a reporter for his response to Rep. Nancy Mace, R-S.C., a member of the House Oversight Committee investigating the president, who said earlier in the day the allegations are "worse than has been reported so far."
"I'm joking. It's a bunch of malarkey," Biden added.
WATCH: BIDEN RESPONDS TO BRIBERY SCANDAL ALLEGATIONS WITH JOKE: 'WHERE'S THE MONEY?'
Mace, who reviewed the FD-1023 document an FBI whistleblower said proved Biden's participation in the bribery scandal, told Fox News Digital on Thursday there is "damning evidence the sitting President of the United States sold out his country in an ongoing bribery scheme."
House Oversight Committee Chairman James Comer, R-Ky., and Sen. Chuck Grassley, R-Iowa, were first approached by the whistleblower who said the FBI was in possession of the document, dated June 30, 2020, that explicitly detailed information provided by a confidential human source who alleged that Biden, while serving as vice president, was involved in a $5 million criminal bribery scheme with a foreign national in exchange for influence over policy decisions.
After being subpoenaed for the document, FBI Director Christopher Wray on Monday allowed Comer and House Oversight Committee ranking member Jamie Raskin, D-Md., to view the document in a secure sensitive compartment information facility.
The FBI agreed on Wednesday to allow the full Oversight Committee to view the document after Republicans on the committee threatened to hold Wray in contempt of Congress.
CLICK HERE TO GET THE FOX NEWS APP
The information in the document, according to the whistleblower, reveals "a precise description of how the alleged criminal scheme was employed as well as its purpose" and details an arrangement that involved an exchange of money for policy decisions.
Fox News' Brandon Gillespe, Brianna Herlihy, Brooke Singman, Jake Gibson and Chad Pergram contributed to this report.