Member of Parliament disinvited from university society for tweeting Ricky Gervais trans joke: 'Sorry affair'
Claire Fox's appearance was canceled 'in order to safeguard our transgender community,' the Students' Union at Royal Holloway, University of London, said
A member of Parliament was reportedly disinvited from a university debating society for retweeting a transgender joke made by comedian Ricky Gervais.
Baroness Claire Fox, a member of the House of Lords and the founder of the Academy of Ideas free speech think tank, was invited to Royal Holloway, University of London, to speak to students about "the importance of discussion," according to The Telegraph, before the deep dive into her Twitter history.
In the 60-second clip of a Gervais stand-up routine, the comedian joked about "the old fashioned women, you know, the ones with wombs" and "the new ones we've been seeing lately with beards and c--ks." Fox applauded Gervais for having "skewered ... trans-identity ideology."
"I laughed," Fox wrote in her tweet on May 24, 2022. "Kudos to @rickygervais for this."
LEFT-LEANING MEMBER OF PARLIAMENT CALLED 'BULLY' FOR WRITING BOOK ADDRESSED TO 'GENERATION SNOWFLAKE'
"Apparently, some student societies complained, saying I was a threat to safety and well-being of trans students," Fox told Fox News Digital. "The evidence was an old retweet of a clip from [a] Ricky Gervais Netflix show on old women. The Student Union bureaucrats then put the Debating Society under huge pressure to cancel the event."
Fox noted the "irony" of being asked to discuss the importance of debate, adding that gender ideology "was not a topic" she was going to focus on.
"Students who invited me and many who were due to attend are furious I was canceled," she added.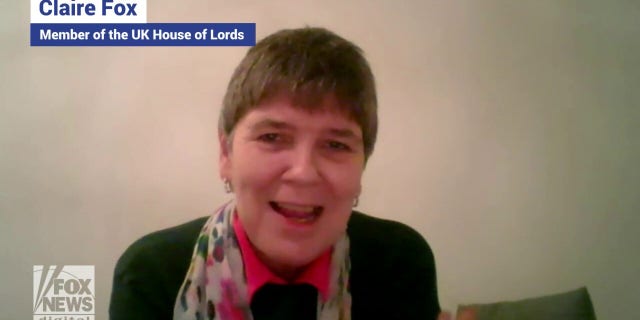 A spokesperson for the Students' Union at Royal Holloway, University of London, confirmed that Fox's appearance was canceled due to student concerns and in order to "safeguard" the school's transgender community.
"We can confirm an event due to be hosted by the Debating Society on 23 February featuring Claire Fox, Baroness Fox of Buckley, was cancelled by the society following concerns from six of our ratified societies," the spokesperson told Fox News Digital. "As with all events hosted by our societies, due diligence of visiting speakers is always conducted. In this instance, a tweet shared by Baroness Fox deemed discriminatory towards transgender people emerged. Due to this, the Debating Society committee decided to cancel the event."
"Our student groups are given as much autonomy and freedom to operate as possible, with this extending to the organisation of events which inevitably, may be deemed controversial by others," the spokesperson continued. "However, as a Students' Union, the health and wellbeing of our members is our first priority at all times. We are supportive of the decision to cancel the event in order to safeguard our transgender community."
CHRISTIAN MEMBER OF PARLIAMENT BLASTS 'TOLERANT LIBERALS' FOR HYPOCRISY AGAINST CHRISTIANS: 'THAT'S RUBBISH'
Some of Fox's supporters blasted the decision.
"Have they understood the point of university, if they look for this kind of excuse to censor a debate?" one user asked of the students at Royal Holloway.
"Sadly, this is a pattern across our universities," Telegraph columnist Allison Pearson wrote. "A small group of aggressive, politically-motivated activists shutting down debate and terrorising other students into conforming with their outlandish views."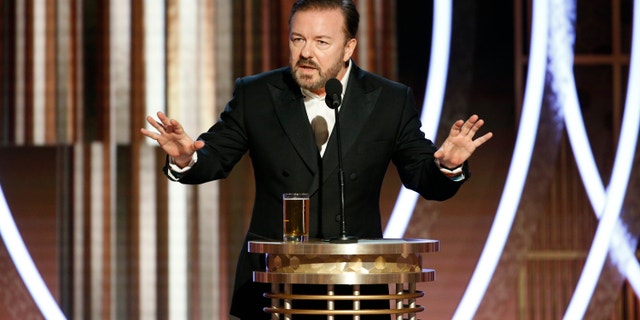 RICKY GERVAIS SOUNDS OFF ON 'VIRTUE SIGNALING' AHEAD OF GOLDEN GLOBES
"'Cancel culture is a figment of the imagination of right wing culture warriors.' Er, hang on…" Toby Young, General Secretary of Free Speech Union, tweeted.
"A real loss for the students @RoyalHolloway who were bullied by the SU into disinviting her," the group Academics For Academic Freedom said.
CLICK HERE TO GET THE FOX NEWS APP
Fox previously spoke with Fox News Digital about how she was deemed a "bully" by her colleagues for writing a book about "Generation Snowflake." She said that she had enough material to make 10 editions of her book, "I Find That Offensive!"
Fox addressed the incident in the House of Lords on Tuesday while debating the Higher Education (Freedom of Speech) Bill.
"Beyond the slanderous accusations against me, which, of course I am not an advocate for hate towards trans people or anyone else. I was slightly miffed that my crime was retweeting Ricky Gervais. I mean, is that it? Have they never listened to any of my speeches here in the Lords?" she quipped.
She sounded off on what she called a "specious slur" from the Student Union that she has a "history of sustained hate speech."
The Student Union, she said, had "bullied" the debating society into canceling her talk, calling the situation a "sorry affair."
"This is why new legislation needs teeth, so students denied their right to invite guest speakers, hear dissenting views, make academic freedom a reality, not a box to tick, need to know they have tort as an option," Fox told The Telegraph.