Should you exercise while pregnant?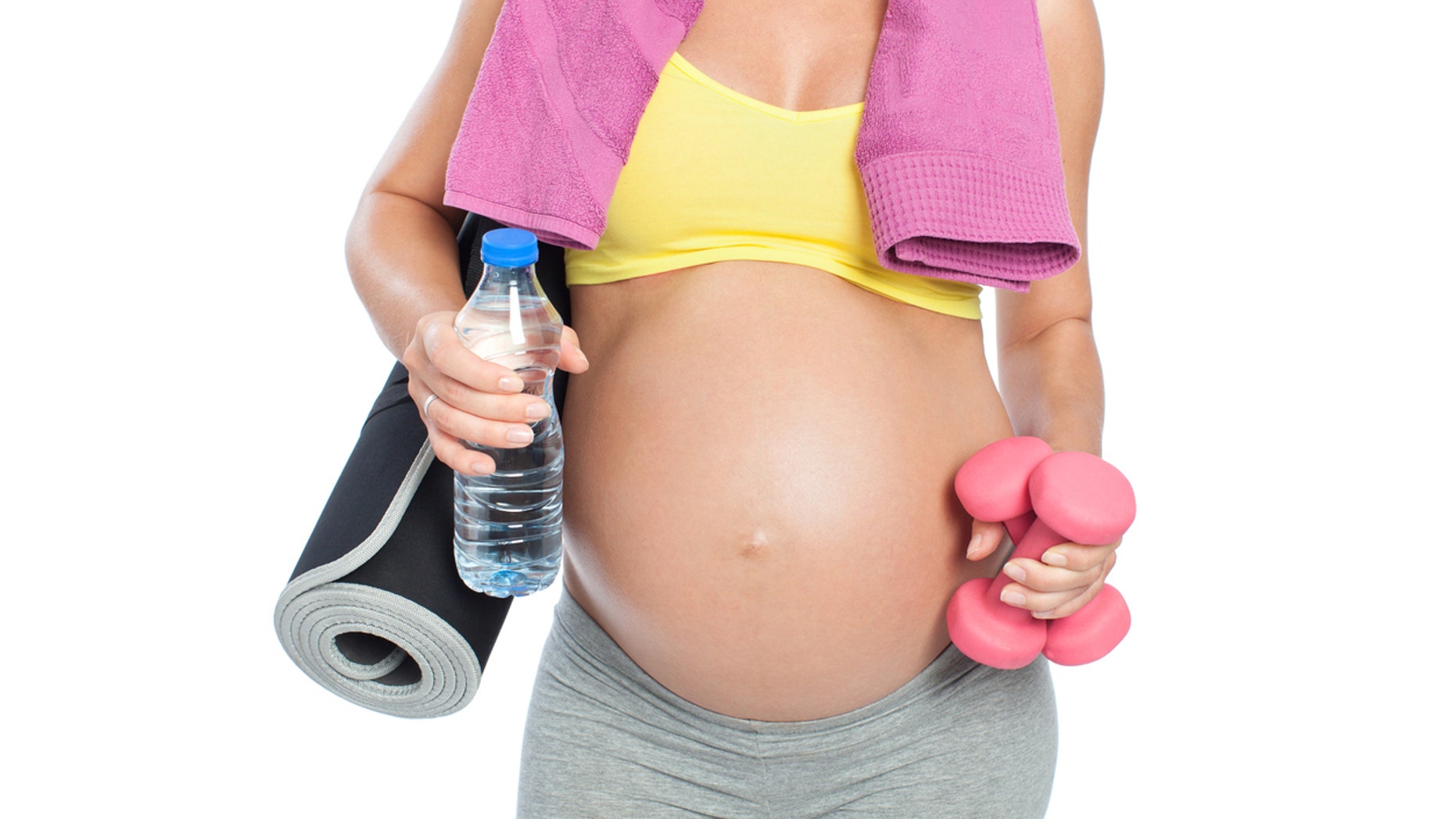 It's a question every pregnant woman has had: With a baby on board, is it best to hit the gym or stay put on the couch?
As if aware of the resounding confusion over the topic, an exercise physiology professor in Spain is aiming to set the record straight on exercising while pregnant in an article published Tuesday in JAMA.
MAN LEARNS WHAT IT'S LIKE TO EXERCISE WHILE PREGNANT IN HILARIOUS VIDEO
NPR reported that Alejandro Lucia, of the European University of Madrid, wrote in the limited-access article that although it wasn't always the case, it's now OK to exercise while pregnant even if you're a newbie to physical activity. Lucia just advises that, provided they're healthy, those novices start slowly and work up to the 20 to 30 minutes of moderate-intensity aerobic activity as recommended by the American College of Obstetricians and Gynecologists (ACOG). Doing so can reduce the risk of gaining excess weight, needing a caesarian section, and having a baby that is overweight or has breathing problems, among other benefits.
The ACOG released guidelines in 2015 recommending exercise during pregnancy except for those women with serious heart disease, risk of premature labor, severe anemia, constant bleeding in the second or third trimester, and other factors, NPR reported.
FOLLOW US ON FACEBOOK FOR MORE FOX LIFESTYLE NEWS
Overall, researchers recommend sticking to exercise that doesn't cause your heart to pump at 90 percent or more of its maximum beats per minute. NPR reported that generally, pregnant women should also avoid long-distance running, heavy weight lifting, hot yoga, contact sports, and exercise that requires lying face up beginning in the second trimester.
"Within reason, with adequate cautions, it's important for [everyone] to get over this fear," said Alejandro Lucia, a professor of exercise physiology at the European University of Madrid, an author of the viewpoint published Tuesday in JAMA, the journal of the American Medical Association, according to NPR.