On Easter Sunday, Google Honors Cesar Chavez, Not Jesus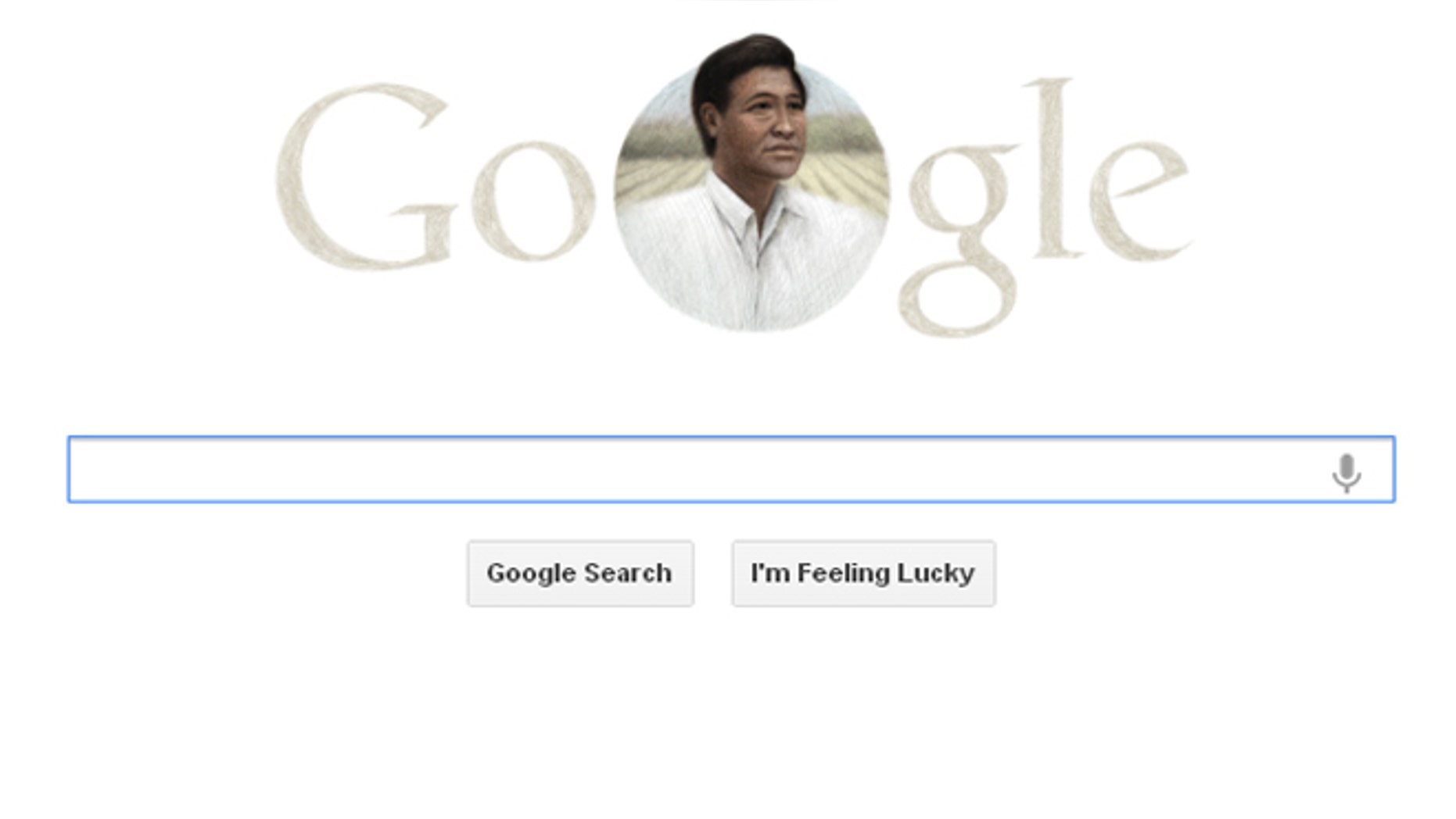 It was no ordinary doodle.
On Easter Sunday, Google chose to honor an iconic figure on its front page –called the "doodle"– which of course is viewed by millions around the world.
Many would have expected that figure to be Jesus, or perhaps something related to Easter.
Instead, Google went with a drawing of the late Hispanic civil rights leader Cesar Chavez, who would have turned 86. He founded the United Farm Workers Union and led the group until his death in 1993.
Google said it wasn't sending out any type of political statement, but many took it as a snub on Jesus and Easter. Reaction was swift and strong on social media.
Many took to Twitter, turning the discussion over the doodle in terms of Christ versus Chavez, conservatives against liberals — even a showdown between engine search sites, with Bing jumping into the debate to criticize Google.
There have been over 1,000 doodles since 1998 — only one time has Google honored Easter and that was in 2000. Google stays away from religious holidays except for Christmas but even that is celebrated as the "Happy Holidays" series.
Google defines a "doodle" as "fun, surprising and sometimes spontaneous changes that are made to the Google logo to celebrate holidays, anniversaries, and the lives of famous artists, pioneers and scientists."
The doodles are chosen by a select group of "Googlers" who work for the company.
The company shrug off criticism over its Chavez doodle, saying basically it was trying to be original.
"We enjoy celebrating the holidays at Google but, as you may imagine, it's difficult for us to choose which events to highlight on our site," the company said in a statement. "Sometimes for a given date feature an historical event or influential figure that we haven't in the past."
Not surprisingly, the explanation was not nearly sufficient for critics.
Conservative radio and TV personality Glenn Beck tweeted:
Google competitor, Bing, jumped on the conversation on Twitter. The search engine posted an image of Easter Eggs on its homepage.
Others somehow confused Cesar Chavez with Venezuela's late leader, Hugo Chavez.
President Barack Obama proclaimed March 31 as Cesar Chavez's birthday, proclaiming  it "Cesar Chavez Day" in 2011. It's not a federal holiday, it is an official holiday in Colorado, California and Texas.
Obama then created the Cesar E. Chavez National Monument in 2012 in Keene, Calif., in a move that was backed by National Hispanic organizations across the country.
On the other side of the debate, many tweets supported the Cesar Chavez doodle.
Follow us on twitter.com/foxnewslatino
Like us at facebook.com/foxnewslatino