Young adults see cost as disadvantage of health insurance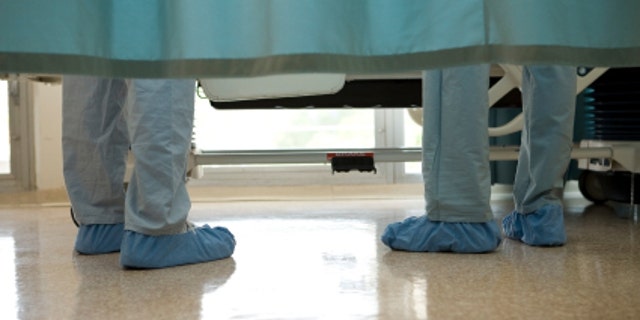 NEWYou can now listen to Fox News articles!
While many young adults are concerned about the cost of health insurance, they often don't understand how out-of-pocket costs for care can add up, a small study suggests.
These adults, mostly in their 20s, see access to preventive or primary care as the biggest advantage of insurance, and the financial strain of paying for coverage as the main disadvantage, the study found.
Despite their price concerns, however, nearly half of them couldn't define "deductible," the amount they need to pay before insurance will pick up the bill. And 78 percent of them incorrectly defined "co-insurance," the portion of costs they need to pay after the deductible has been met.
"Their confusion over these basic terms can have real consequences on their cost exposure down the road," said lead researcher Dr. Charlene Wong of the Children's Hospital of Philadelphia and the University of Pennsylvania, in an email.
From January to March 2014, Wong and colleagues observed 33 young adults aged 19 to 30 as they shopped for health insurance on HealthCare.gov, the online marketplace set up by the U.S. government as part of the Affordable Care Act, also known as Obamacare.
On average, the participants were about 26 years old. Most were white, and almost half had started or completed graduate or professional school. Most earned less than $40,000 a year.
While 60 percent of participants were uninsured at the time of the study, most were in excellent or good health and reported seeing a medical provider at least once a year.
Researchers first asked them to think aloud while browsing the insurance options available on HealthCare.gov, recording their reactions in real time. Then, they interviewed participants to assess their attitudes about insurance and their comprehension of terms related to costs.
During the period when participants were observed using HealthCare.gov, 58 percent of them considered choosing "silver" plans, which they saw as middle-of-the-road options that covered and cost more than "catastrophic" or "bronze" plans but less than the "gold" and "platinum" options.
Many young adults also considered other alternatives such as getting insurance through their employer's plan, their parents or their school.
For the second part of the study, researchers conducted follow-up interviews in April and May with 27 participants to gauge their satisfaction with the health insurance they selected.
Eight of the 33 participants enrolled in a plan through HealthCare.gov at the time of their follow-up interview. Six of them selected silver plans, while one chose catastrophic and one opted for bronze.
They were generally satisfied with their selections, the study found.
Five participants remained uninsured at the time of the follow-up interview. All of them cited unaffordability as a reason for not purchasing insurance.
One limitation of the study is that the participants were highly educated, and may not be representative of young adults nationwide, the researchers acknowledge in the Journal of Adolescent Health.
The study's small size and focus on a single city is another drawback; the least expensive catastrophic plan without tax credits in Philadelphia had monthly premiums of $187.
"Considering the cost of housing in a metropolitan area and other financial obligations such as student loan payments, young adults have to prioritize spending," said Maureen Monaghan, a researcher in psychiatry and behavioral sciences at Children's National Health System in Washington, D.C.
"Young adults, like many of us, respond to the immediate out-of-pocket cost for insurance – what the monthly premium is," said Monaghan, who wasn't involved in the study.
Part of the problem is that health costs aren't transparent, she said by email.
"Presenting real world comparisons of costs for using primary care or emergency care without insurance vs. with insurance could help young adults see the value of maintaining continuous health insurance," Monaghan said.