'Wow, you look just like me!': Girl battling cancer meets bald Cinderella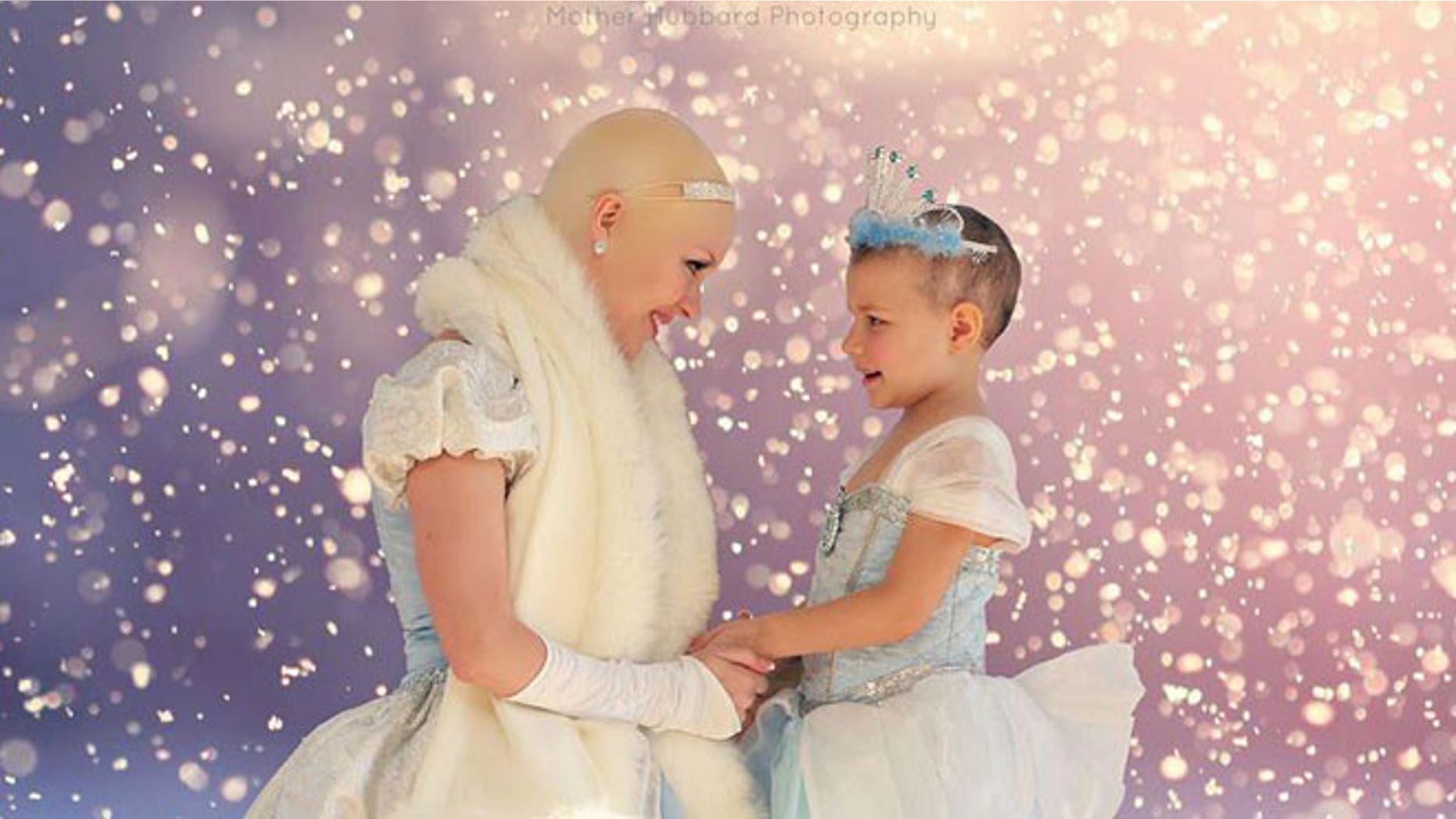 A 5-year-old Staten Island girl diagnosed with leukemia was self-conscious about her hair loss until she met a princess who looked just like her, abc7.com reported.
When Isabella Harvey was 3, she was diagnosed with leukemia, an aggressive cancer of the bone and blood marrow. Her mother, Pina Harvey, told ABC that at the time Isabella was too young to be bothered by the aesthetic side effects of her treatment, which included hair loss. But after nearly two years of fighting the cancer, Isabella has lost her hair again, and this time, she's more insecure about it. Whenever she leaves home, she insists on wearing a hat to cover her bald head.
"She's OK at the hospital. She'll wear no hat at the hospital because other kids look just like her," Harvey told ABC. "It's more when she goes places where there are people that she knows, she gets more upset and she wants her hat on."
Harvey wanted to do something special for her daughter— namely, to show her she wasn't the only one who looks the way she does. So she contacted Gianna Nicole's Heart of Hope, a group that works with families of children battling cancer. According to ABC, Heart of Hope was collaborating with photographer Alana Hubbard and Bella Princess, an event company that orchestrates princess-themed photo shoots and parties.
The organization created a surprise photo shoot for Isabella and Cinderella— a model dressed like a princess with a bald cap to help cast away Isabella's insecurities.
"Isabella lit up," Hubbard told ABC. "She ripped her hat off with this huge grin and said, 'Wow! You look just like me!'"
Harvey, who told ABC that Isabella had been apprehensive about the shoot, said it was "priceless."
"You could tell on her face she just couldn't believe what she was seeing," Harvey said.
Just one day before the special event, Isabella had been discharged from the ICU at Memorial Sloan Kettering Cancer Center in New York City after being admitted when her condition took a turn for the worst.
Hubbard said watching Isabella's meeting with the princess was emotional: "The whole room burst into tears— the whole room," she told ABC. "I was trying to focus the camera with tears running down my eyes."
Harvey said the princess helped convey to her daughter the importance of self-love and positive body image— a lesson she has tried to relay to Isabella.
"I said to her, 'Look, she has no hair too, look how beautiful she is,'" Harvey said. "And that made her kind of realize that it's OK— that she's not the only one on the world, that other people are in the same situation. It was such an amazing feeling."
Hubbard added that she hopes Isabella's story can inspire hope and confidence in other children fighting cancer.
"Our main thing was to show the world that you can be a perfect princess with or without hair," Hubbard said.
Click for more from Mother Hubbard Photography.