Woman whose daughter died after skipping flu shot raising awareness of vaccine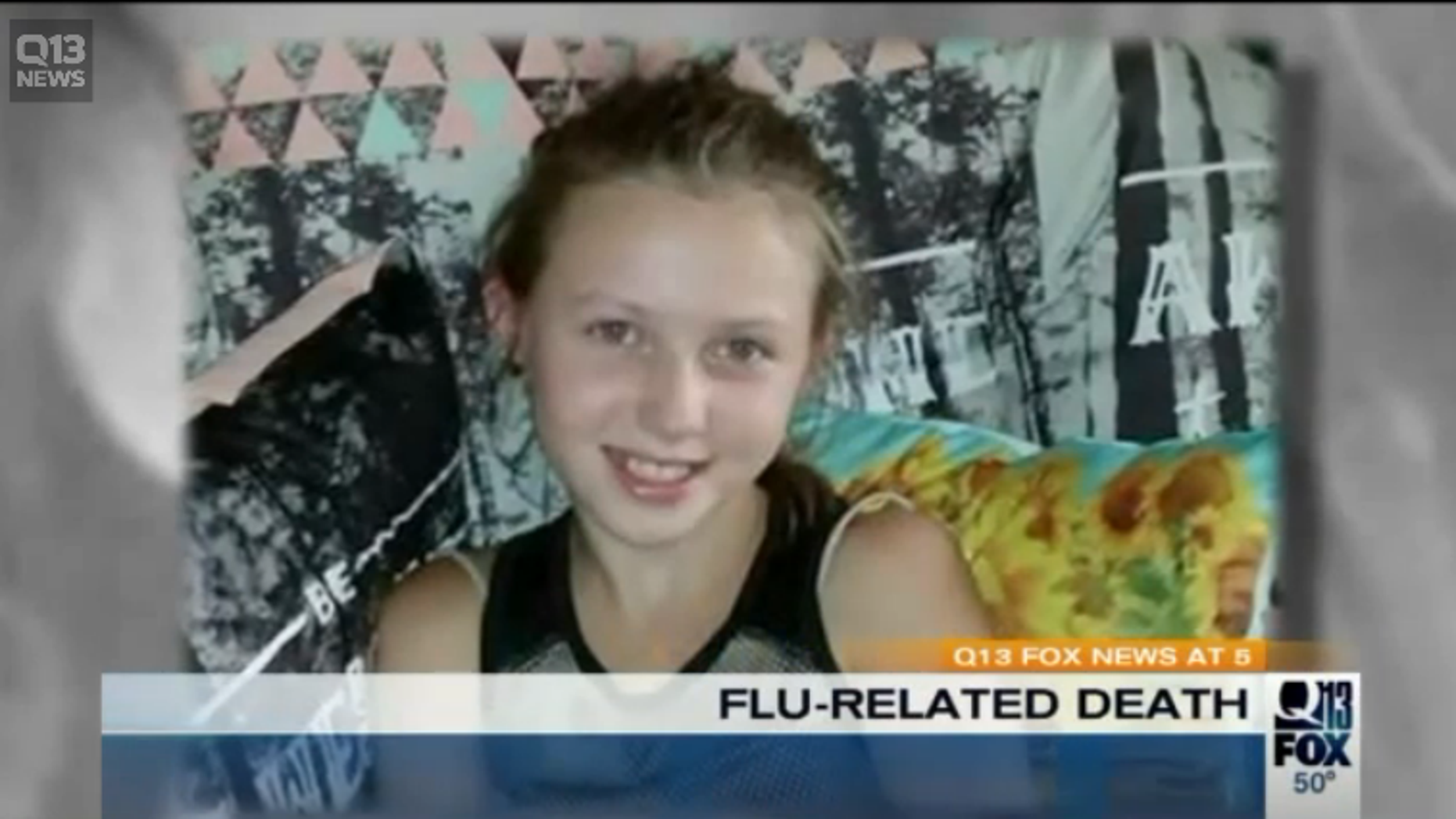 When the time came for a flu shot during the 2015-2016 season, Pegy Lowery decided her 12-year-old daughter Piper's fear of needles outweighed the potential benefit the vaccine could provide. But nearly a year later, after her daughter lost a battle with the virus in January 2016, the Washington mom has dramatically shifted her stance. Now, she's raising awareness about the importance of the flu shot to help prevent other parents from enduring a similar tragedy, CBS News reported.
Lowery, of Port Orchard, told Q13Fox.com shortly after her daughter's death that the illness progressed like a "freight train" on Jan. 12, 2016, when Piper began running a high fever. Four days later, she was dead.
According to Q13Fox.com, Lowery had taken Piper to the doctor three times because she had a high fever— once, it spiked to 105 degrees. Doctors prescribed Tamiflu, but Piper didn't improve. When Piper began vomiting blood, Lowery took her to the emergency room at Mary Bridge Children's Hospital in Tacoma, where Piper collapsed in her mother's arms in the parking lot. Lowery screamed for help, but doctors who later tended to Piper could not revive her.
The diagnosis: H1N1 complications had attacked Piper's kidneys, causing renal failure that began the day before she was pronounced dead.
"For us, it's been really hard," Lowery told CBS of Piper's death. "All I have now is pictures, an urn sitting on the mantle."
Although Lowery isn't positive the flu shot would have saved her daughter's life, she is working with Tacoma-based Fight the Flu Foundation to promote what she now knows is widely accurate about the vaccine, which is that in many cases, it can be life-saving.
A 2014 study suggested the flu vaccine reduced children's risk of flu-related pediatric intensive care unit admission by 74 percent during the 2010-2011 and 2011-2012 flu seasons, according to the Centers for Disease Control and Prevention (CDC). The agency estimates that from the 1976-1977 season to the 2006-2007 flu season, flu-associated deaths ranged from a low of about 3,000 to a high of about 49,000 people overall. The elderly, young and immunosuppressed are especially at risk of suffering flu complications. It is unclear whether Piper had any underlying health conditions that would have increased her chance of serious illness.
To raise awareness among parents of children who are 6 months old— the youngest age the CDC recommends vaccinating children for the flu— Lowery has collaborated with the Fight the Flu Foundation to knit 700 caps for babies, and she has put together brochures, CBS reported.
"There are so many stigmas about the flu shot that people are either not educated or there's this fear factor that people put into them," Lowery told CBS. "But H1N1, the flu, is very deadly. I want to spread this information so people can read it. It really does save lives."