Woman says pedicure cost her a toe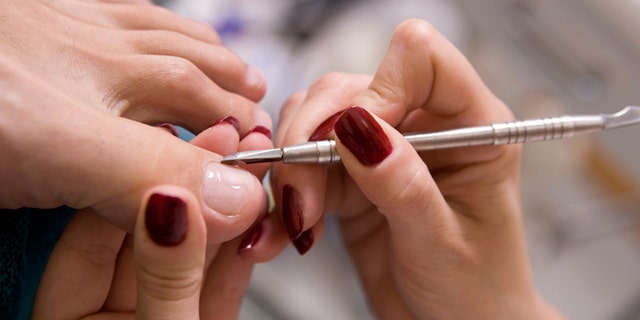 A woman is suing a nail salon in Santa Clarita, Calif., alleging a pedicure gone wrong caused her to lose a toe. Sonia Algara, who filed a negligence suit in Los Angeles Superior Court on Monday, says she warned workers at Dynasty Nails that she was diabetic and at a high risk of infection before her pedicure on March 15, 2015, reports CBS Los Angeles.
Yet during the treatment, Algara says an employee cut between the fourth and fifth toes on her left foot with a pair of scissors. "They stopped right there," says her attorney, adding Algara visited a hospital that same day.
But "the incision caused severe pain and infection and eventually led to the pinky toe needing to be amputated" within a week, according to the suit.
Algara says her balance has been affected and she can't climb stairs or wear certain shoes. She's seeking unspecified damages for medical expenses, mental anguish, and emotional distress, reports My News LA.
(A woman claimed a pedicure killed her husband.)
This article originally appeared on Newser: Woman Says Pedicure Made Her Lose a Toe
More From Newser