Woman describes 3-year-old daughter being freed from washing machine in Facebook post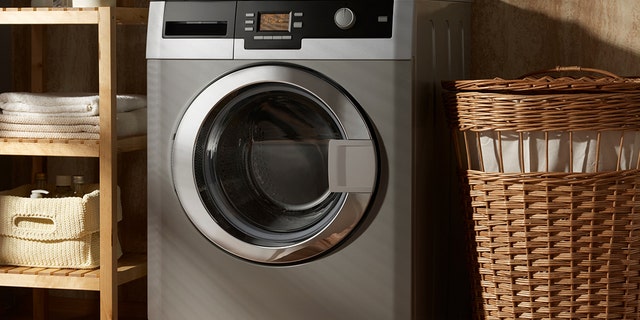 A Facebook user says her young daughter had to be freed last week from a frontloading washing machine in a now-viral post.
Lindsey McIver spoke about the Tuesday incident involving her three-year-old Kloe and a LG washer in a July 11 post.
"I've been hesitant to write this post," she confided. "First, because of the inevitable online mom-shaming that is bound to ensue; and second, because it's just really hard to re-live."
The Colorado resident explained that her husband got a frontloading washer at a Lowe's on July 9, and they set it up during the evening.
"Early Tuesday morning we were woken up by our four-year-old son who was crying so hard he could barely talk," McIver said. "As I was trying to understand what he was saying, my husband flew out of bed and down the stairs. It was then that the realization hit. He had said: Kloe. Inside. Washer."
COLLEGE STUDENT DISCOVERS SPORTS INJURY IS ACTUALLY RARE CANCER
"By the time we reached the laundry room in the basement, my three-year-old daughter Kloe was LOCKED inside the airtight washing machine," she went on.
McIver says the machine was stopped, and her daughter was saved.
"Aside from a couple of small bumps on her head and wet clothes, she was fine," McIver said of her daughter's condition.
According to the mom, a child-safety lock has been set up on the machine.
"We also found a child lock feature on the settings that, as long as it is engaged, will not allow the washing machine to start," she said, adding it won't lock the washer door.
TODDLER WALKS OUTSIDE FOR FIRST TIME EVER AFTER LIFE-SAVING DOUBLE LUNG TRANSPLANT
LG told Fox News in a statement, "We applaud Ms. McIver for telling her story and share in her efforts to make sure that consumers are aware of the child safety lock feature available on LG washing machine and dryers."
The company added, "We encourage people to use this important safety setting and to contact our customer support team if they need any assistance. LG customer support can be reached at 1 (800) 243-0000."