Woman claims botched implant surgery left her with bacterial infection, severe scarring
A patient seeking the help of reality TV surgeons Paul Nassif and Terry Dubrow said a botched breast augmentation surgery left her with a dangerous bacterial infection, that eventually led to a double mastectomy.
The patient, identified only as Jessica, will appear on Wednesday's episode of "Botched," which airs at 9 p.m., ET.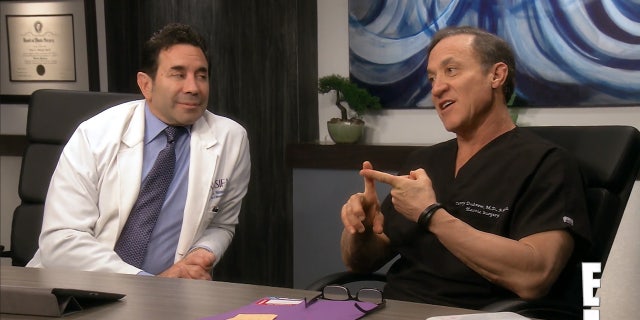 In a preview clip of the episode, Jessica said she sought breast implants last summer as a birthday gift to herself. She did not identify her surgeon, or reveal where the operation took place, but claimed that the day after the operation her left breast had swelled to twice the size of her right breast, and the nipple was turning purple.
"I went back to her [doctor] and she said, 'Why don't you come back Friday, I've got surgery all day but if you get to the hospital early enough I'll take a look to see what's going on.'"
Both Dubrow and Nassif surmised that Jessica was experiencing a hematoma, which they said requires immediate medical attention.
"There are a few absolutes in medicine and surgery, and one of the most significant is when you get a pool of blood in a pocket of the body, you go right to the operating room and you remove it," Dubrow said in the clip.
MOM WARNS ON VENOMOUS CATERPILLARS AFTER SON'S HARROWING MEDICAL SCARE
Jessica said that her nipple turned black and was crusting over, and that she could smell the infection. She claims her surgeon told her that the wound would absorb itself and gave her no further instructions. Jessica alleges that she then went to her family physician, who was horrified at the sight of her incisions and immediately identified the infection as MRSA.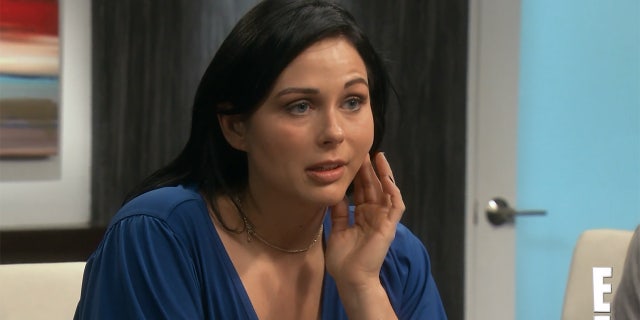 MRSA is a bacterial infection that's resistant to many different antibiotics and can cause a variety of symptoms ranging from skin infections to sepsis and pneumonia, according to the Centers for Disease Control and Prevention (CDC).
Jessica said that the only solution was to remove both implants, and that she was stitched vertically, which left her with no breasts.
"You didn't go to a surgeon, you went to an assassin," Dubrow said.