Whole Foods Market recalls organic cheese due to listeria risk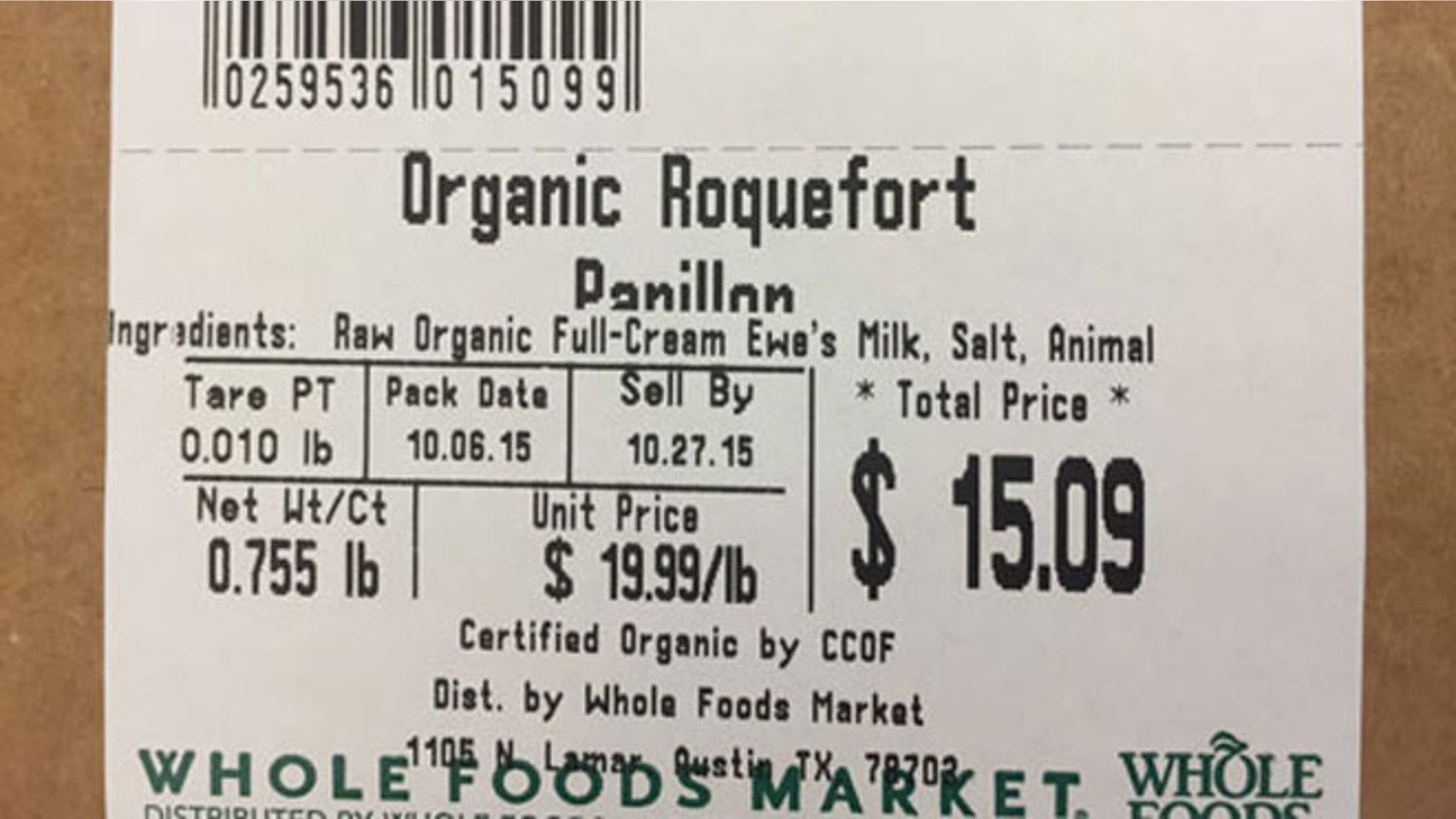 Whole Foods Market has recalled all cut, wrapped and weighed Papillon Organic Roquefort cheeses sold at its stores nationwide because the products may be contaminated with listeria.
Listeriosis, an illness that stems from exposure to the bacteria listeria monocytogenes, or listeria, can be serious and fatal in young and old people, as well as individuals who are immunosuppressed.
As of Wednesday, the French company hadn't received any reports of illness or injury from consuming the cheeses, according to the Food and Drug Administration (FDA). The company is recalling its products out of an abundance of caution after routine FDA tests detected listeria in a whole, uncut wheel of the cheese. Whole Foods has removed the product from its store shelves.
Consumers can identify the recalled cheese by the scale label that begins with PLU 029536. All sell by dates are affected, according to the FDA.
According to the Centers for Disease Control and Prevention (CDC), symptoms of listeriosis include fever, muscle aches, nausea and diarrhea that may begin as soon a few days or as late as two months after eating contaminated food.
People who purchased the recalled cheese from Whole Foods can bring their receipts to the store for full refunds, according to the FDA.