What women want when it comes to sperm donors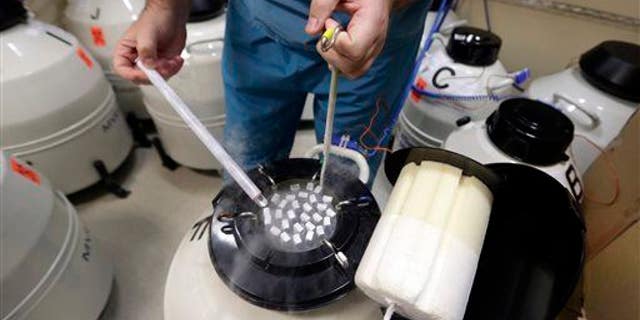 NEWYou can now listen to Fox News articles!
What women really want in a man could be vastly different depending on the scenario—i.e., lustful attraction at a bar versus calculated decision-making at a sperm bank.
So a team of economists at Queensland University of Technology set out to examine sperm donor preferences among women online and discovered that the extroverted, confident alpha male isn't winning this game, reports the Huffington Post.
"You would expect in an online setting, men would have to sell or promote themselves to women, and extroverted men should be better at doing that," economist Stephen Whyte says.
"But what we find is actually the opposite. ...Those with lively, extroverted personalities were also less successful in being chosen." Reporting in the journal Applied Economics Letters, researchers say women appear to be looking for smart but shy and calm sperm donors.
It's unclear whether this is what women actually look for in the biological father of their children or whether this type of man is simply better at marketing himself online, but Whyte did note that even though the men were under no obligation to do so, 73% of study participants who went on to have children via their donation "kept in touch via mail, email, phone, video link, or even in person with at least one of their donor children." Among the 56 men they surveyed online in 2012 and 2013, the age range was broad, from 23 to 66, and represented Australia, Canada, the UK, Italy, Sweden, and the US.
(A woman lost her lawsuit against a sperm bank after a mixed-race mistake.)
This article originally appeared on Newser: What Women Really Want... at Least in a Sperm Donor
More From Newser