Volunteer surgeons in NYC remove toddler's vision-threatening tumor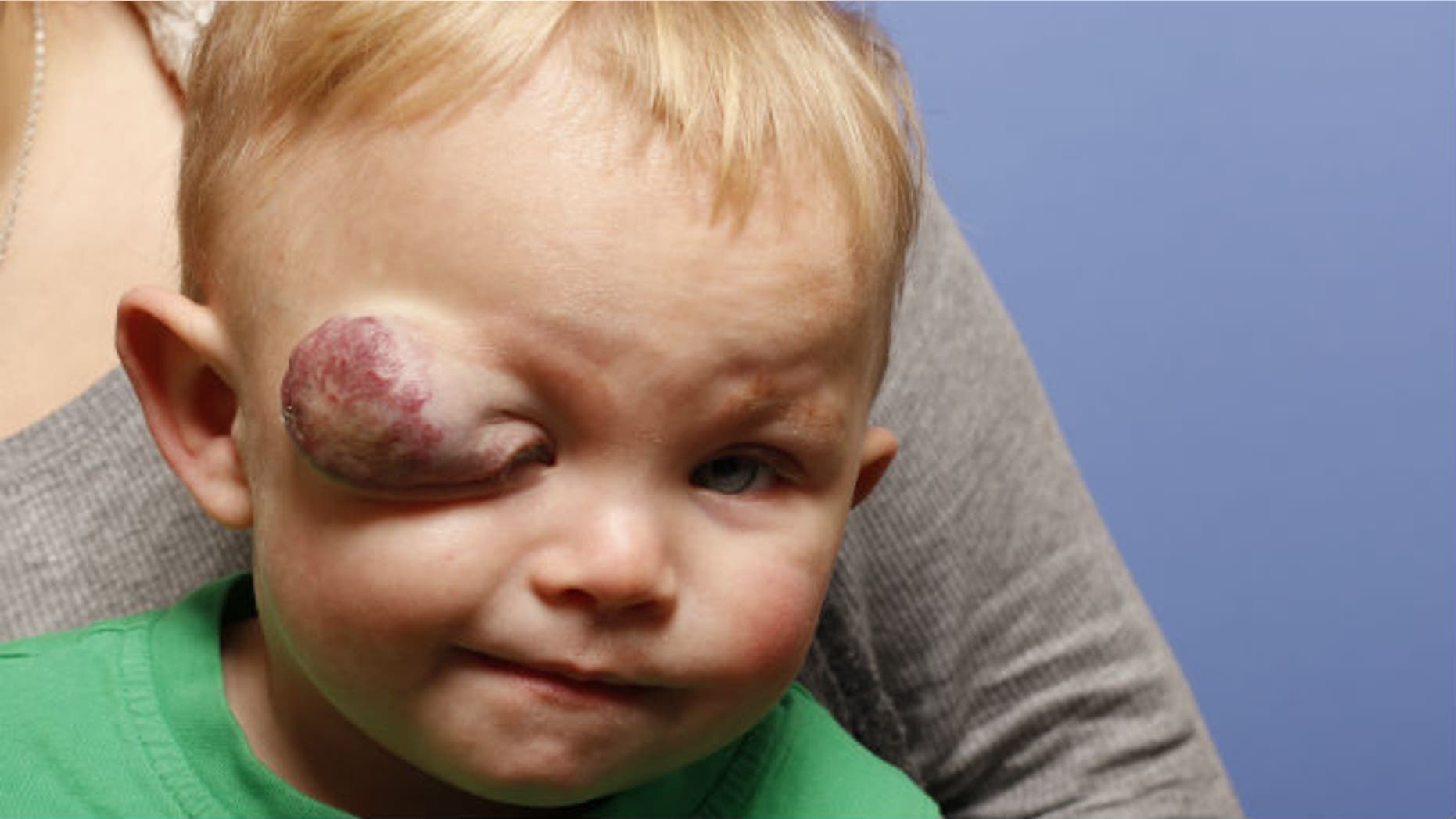 Seventeen-month old Colby Ramos-Francis was born with a small, heart-shaped birthmark over his right eyelid that grew drastically into a benign tumor that now threatens to blind him.
Now, thanks to a nonprofit that provides free surgeries to children with deformities, called The Little Baby Face Foundation, the British toddler underwent free surgery Wednesday in New York City, the New York Post reported.
"The surgery came out well, [Colby] will be discharged today from Lenox Hill Hospital. Everything went as planned," Dr. Thomas Romo III, the founder of the Little Baby Face Foundation, told FoxNews.com by email on Thursday.
The procedure provided much-needed relief for Colby's parents.
"If the tumor isn't removed properly, it could result in Colby losing his eyesight and he would be left with a horrific scar," Colby's mother, Aimee Ramos-Price, 18, told the New York Post prior to surgery. "Now our son is in the best hands I could possibly have asked for."
British doctors have been unable to treat Colby, his parents said, and he'd face a long wait for the operation. Doctors have tried various medications to reduce the swelling.
"In England they seemed to be picking random numbers [and] hoping it would make a difference, hoping it would shrink it, but it didn't make a difference," Ramos-Price said. "They then offered steroids but I didn't think it would be right giving a baby steroids— I was against it."
Colby was banned from daycare centers because of the risk of oozing from his tumor, and Ramos-Price, a college student, has been unable to look for work.
"We have very nasty comments about Colby and very nasty comments about ourselves," Colby's dad, Jamie Francis, 23, told the Post before his son's surgery. "People have even asked if we are beating him. Others say, 'Why don't you get that disgusting thing removed from his face?' It is difficult, and it has been very hurtful at times. We just want Colby to have the best."
The Little Baby Face Foundation, the nonprofit that is helping Colby, was founded in 2012 to help children with birth deformities whose families are in financial need. Surgeons and medical providers in New York City volunteer their time through the group to provide free surgeries and restorative treatments to children.
"Once again, we transformed another face and the life of another child," Romo said.
The surgery would have cost the family about $15,000, including airfare and accommodations.
"We are so grateful to everyone from the foundation who has helped us," Francis told the Post. "We are feeling both anxious and confident. Anxious because we are not 100 percent sure about the future. But confident because we know we have the best possible care for Colby."