Video captures moment boy who was born blind and deaf hears mom's voice for first time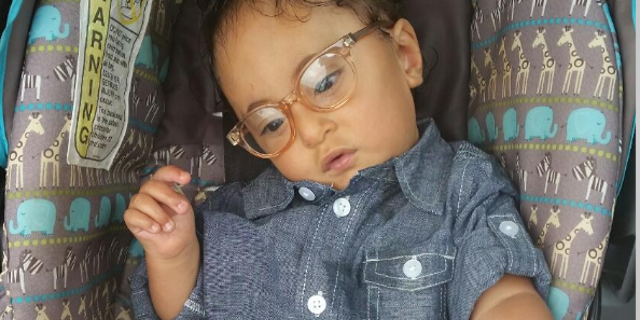 NEWYou can now listen to Fox News articles!
A blind and deaf boy gearing up to celebrate his third birthday received an early gift recently when he was outfitted with a cochlear implant that enabled him to hear his mother's voice for the first time. Gavin Dreas, who was born with USP9X, a rare genetic disorder, reacted immediately when doctors activated the implant, Fox 29 reported.
"It was amazing," Jeni Arroyo, Dreas' mother, told Fox 29. "When it happened, his tiny little response -- he didn't freak out. When he heard me, he pointed at my mouth and it was the most overwhelming moment."
The Buffalo, New York, family had been raising funds for Gavin's implant on a GoFundMe page after learning the extent of his medical issues last year.
"As his mom, I'm doing what I'm supposed to do for him," Arroyo told Fox 29. "That means I have to figure it out. I'll always figure it out."
The video of Dreas' December implant appointment, which has been shared on his Facebook support page and was captured by his sister Stephanie, shows the boy lean in to kiss his mother after hearing her voice.