Utah toddler home for holidays after 3D-printed device helps him breathe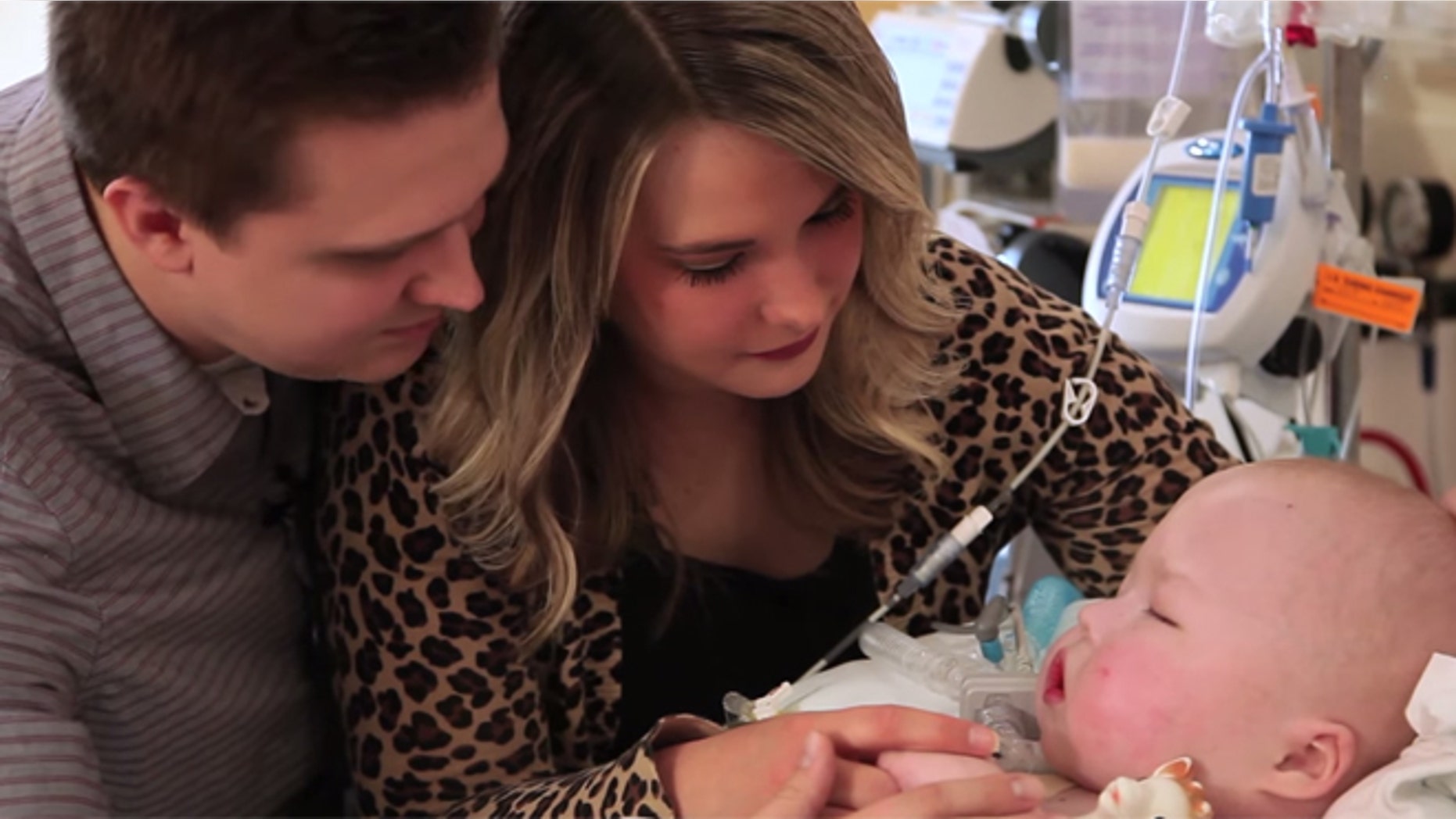 A Utah 2-year-old who spent the first 18 months of his life hooked up to ventilators in an intensive care unit is home for the holidays after doctors used a 3D printer to create a splint for his weakened airways, according to a hospital press release.
Garrett Peterson was born in 2012 with tetralogy of Fallot with absent pulmonary valve, a hole in between the lower chambers of his heart and varying degrees of obstruction from the heart over to the lungs.
For Garrett, that meant that even the slightest movement of his head could cause his airway to collapse.
"In some ways the heart defect is relatively straight forward to fix, but it's the lung issues and the airway issues that are the bigger problem," Dr. Richard G. Ohye, head of pediatric surgery at University of Michigan CS Mott Children's Hospital said. Ohye was part of the team of surgeons that fitted Garrett for the 3D-printed device.
Garrett's parents, Natalie and Jacob, consulted Ohye and his team after reading an article about another patient treated with a 3D-printed splint.
"We thought, 'You know, this could be Garrett's chance' and even though it scares me half to death to send him for another major surgery, I just think that we're remaining very hopeful," Natalie said at the time of the procedure.
The team agreed and Garrett became the second patient ever to be treated with a 3D-printed biodegradable splint that has been sewed around his bronchi.
At the time of the surgery, doctors were hopeful that the procedure would help Garrett breathe, and it has.
"Yes, he can breathe on his own, which is something we never knew he'd be able to do," Natalie told WPTV.com.
His father Jacob said after the surgery that his son looked the most comfortable and happy that they had seen him.
"He's doing really well and this procedure's been a miracle for us," he told WPTV.com.
"I think the 3D-printing aspect of that is the most important because if they would've just had a standard size [device] it wouldn't fit, and so the fact that they were able to customize them perfectly for Garrett's airways I think is what made the difference," Peterson told the news station.