Utah mom told to abort high-risk pregnancy pens heartfelt letter 6 months after son's birth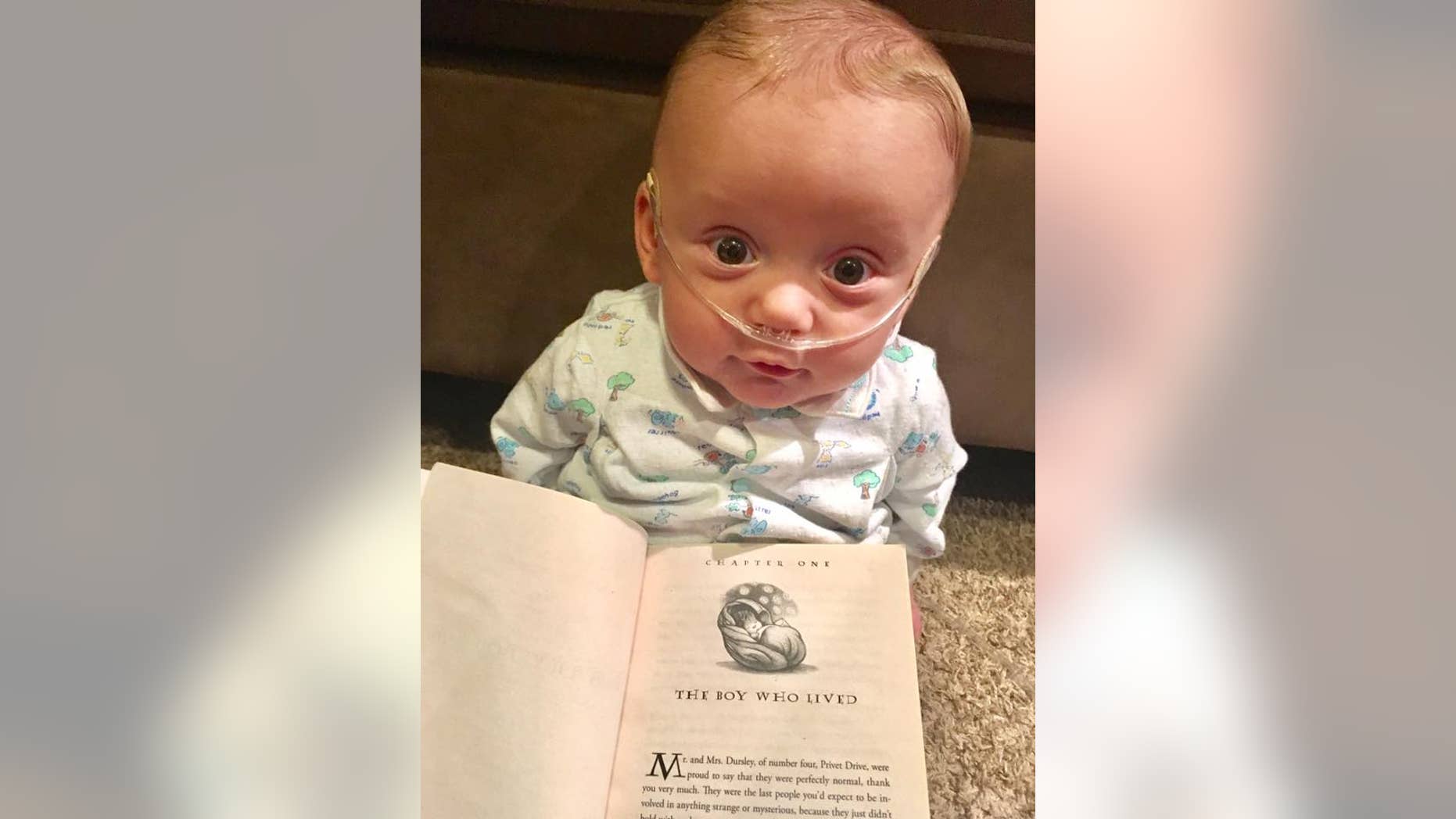 A Utah mom has penned a heartfelt letter on Facebook detailing her choice to move forward with a high-risk pregnancy despite doctors giving her unborn son only a 15 percent chance of survival when she was about 23 weeks pregnant.
Nadine Shelley, of South Jordan, Utah, wrote in a viral post on Friday that doctors had already warned of complications at her 17-week ultrasound when they observed an absence of amniotic fluid around her unborn son Brayden. They advised her to stay pregnant until 23 weeks, but 22 weeks and six days into her pregnancy, her water broke. Her next choice, she wrote, "was not easy."
"We had a doctor tell us to abort the pregnancy," she wrote in part in the post, which had garnered more than 900 likes as of Monday morning. "I personally did not feel like it was my decision to decide whether or not Brayden had the strength or capability to live. Brayden would decide that. All I could do was give him the best chance to live, and that was to keep him inside of me as long as possible. Everything we chose was to give him that chance."
Brayden would later be born at 27 weeks and six days, and he would stay in the hospital for 76 days.
Shelley wrote that her decision— which she likened to that of Lilly Potter's, the mother of popular fictional character Harry Potter, choice to give up her life for her son in the face of the villain Voldemort— was worth the risk and sacrifice, which included being away from her 2-year-old daughter. She also clarified her own life was never in danger despite the trials she faced.
"People can argue that I put my own health at risk in fighting for him, and that's true. I bled almost every day from my second trimester until I delivered Brayden, some times (sic) in very scary amounts," she wrote in the post. "But my health was always given priority. I had specialists round on me several times every day, had amazing nursing staff, and they were there for me 24 hours of the day. The second mine or Brayden's health showed risks, we were surrounded by a team of specialists in seconds and in an operating room in minutes."
Shelley had to wait almost two weeks to hold her baby, but now, six months later, Brayden's condition is improving. Although he still requires oxygen, weighs only 13 pounds and will require physical therapy for a couple of years, she wrote that she is confident her son "will go on to do amazing things."
"Life is hard, and things won't always go the way we want," she wrote. "But my message is, if I took those statistics at face value and chose to abort, I 100% would not have my Brayden to cuddle every night. But we chose to fight against all odds to give him a life. I would go through all that pain again to bring another life into this world."