Utah boy defies odds to live after being born missing the back of his skull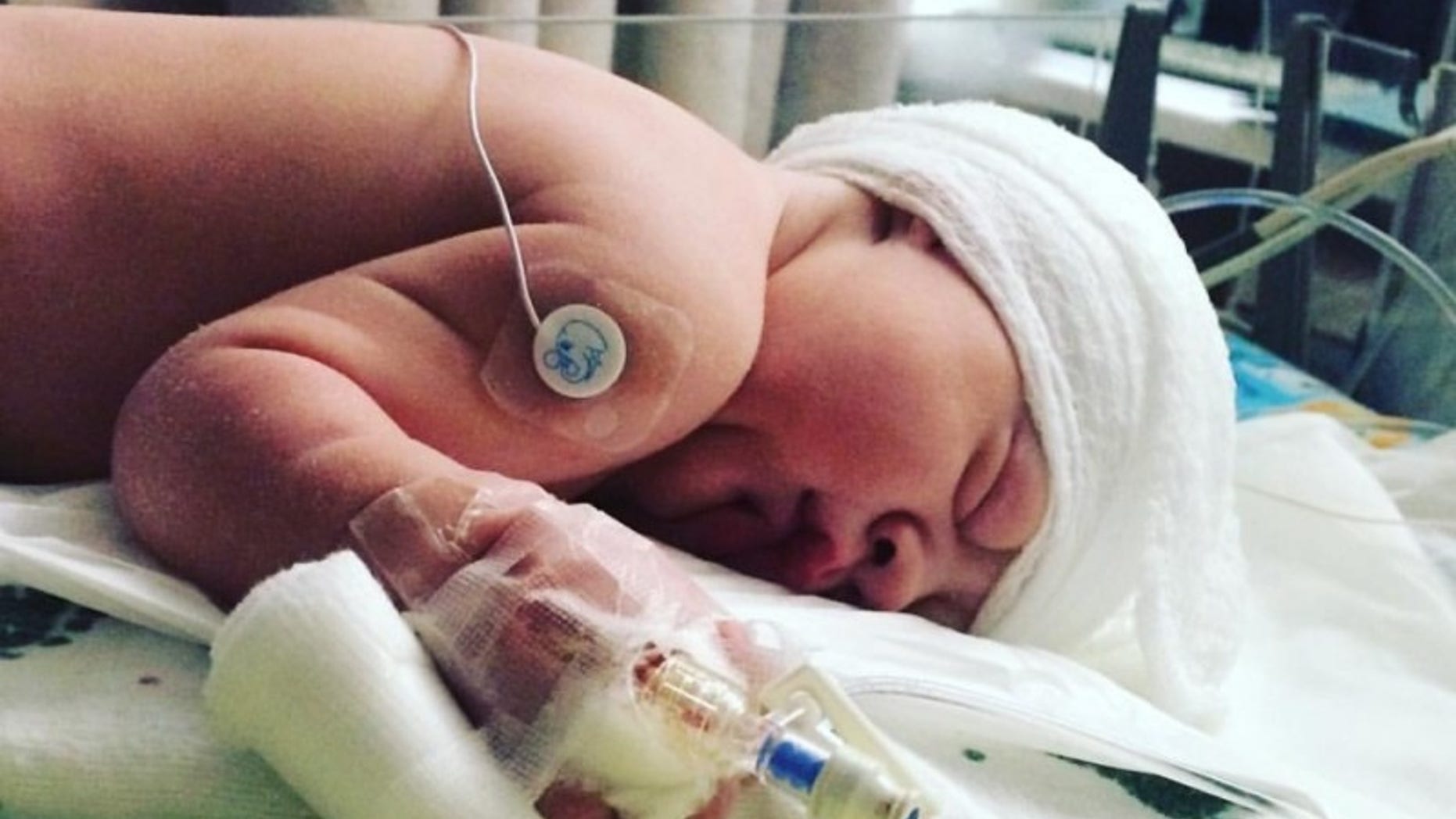 A Salt Lake City, Utah, couple thought they were going to the doctor's office to find out the sex of their unborn baby, but instead they received the heartbreaking news that, at 23 weeks, their son's brain was growing outside of his skull.
"They just kept saying, 'Oh he'll be born but he'll only live for a couple minutes or if you go through labor, he'll probably pass away during labor,'" Alyssa Reidhead told Fox 13 Now.
Instead of stocking up on typical newborn essentials, Alyssa and her husband, Ben, prepared for the worst. They bought a casket for their baby, whom doctors diagnosed with the rare birth defect encephalocele. According to the Centers for Disease Control and Prevention (CDC), encephalocele occurs when the neural tube that is supposed to form the brain and spinal cord during the third and fourth weeks of pregnancy does not close properly.
Ben told Fox 13 Now that the couple was scared for their newborn's arrival— "not because we didn't want him to come but just because we were afraid of losing him."
But last week, to the Reidheads' surprise, their newborn boy entered the world alive and crying, just like a healthy newborn, after being delivered via C-section at Primary Children's Hospital in Salt Lake City. The couple named him Will.
"He's not hooked up to anything," Alyssa told the news station. "He's breathing fine. He's lifting his head. He's moving around. He's pretty much acting like a completely normal baby."
Doctors now have diagnosed Will with an even rarer disease, cutis aplasia— a condition marked by the absence of the back of his skull. The little boy's brain is only covered by a thin layer of membrane.
As they figure out what Will's future will look like, the family knows it won't be easy. They are raising money for his medical costs on a GoFundMe page.