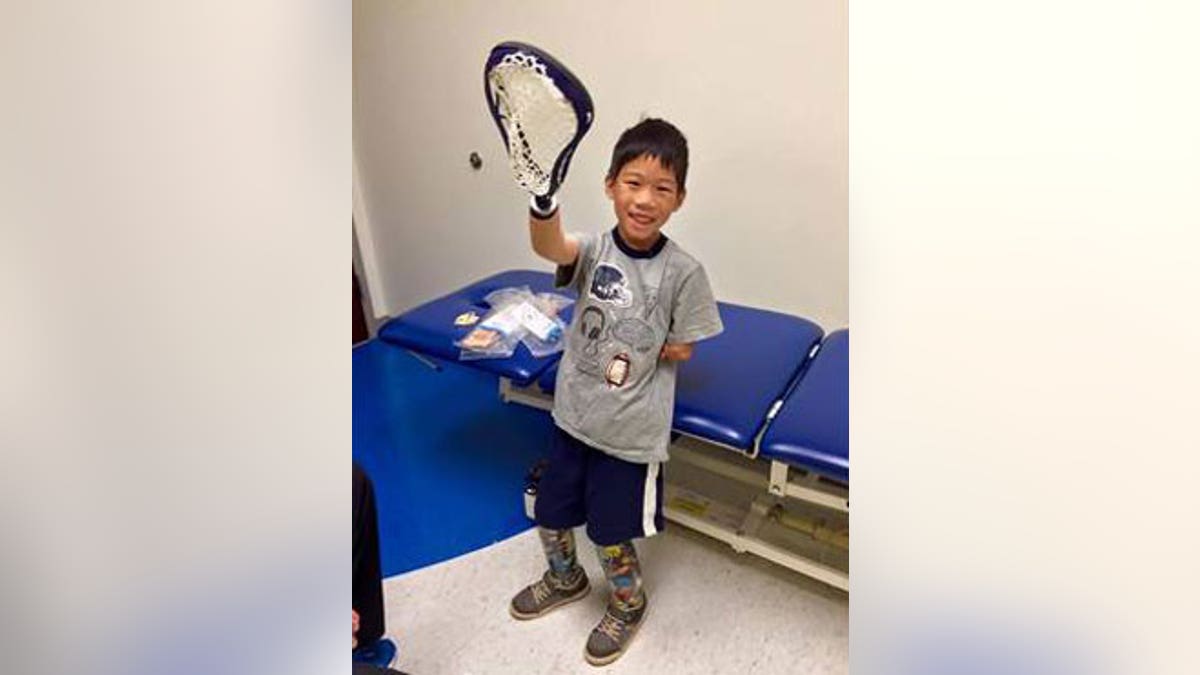 Mei Deavers, the Atlanta boy who made headlines earlier this summer for learning to play baseball without hands and feet, continues to thrive with a new prosthetic arm.
Fox 5 Atlanta reported that Deavers, 7, who was adopted by Tracey and Shannon Deavers as a small child, recently received the custom prosthetic from Children's Healthcare of Atlanta, and that it has improved his already-impressive baseball skills.
"He's very athletic, as everybody can see," his trainer Shannon Snyder, who has trained Major League Baseball (MLB) and college players, told the news station. "He has some God-given abilities that some kids don't have."
The prosthetic resembles the head of a lacrosse stick, and has a net that Deavers uses to pick up and throw the ball with his right limb.
He will use the new prosthetic, plus his previously input prosthetic legs, to play his favorite sport.
Tracey, who is a minister, said his son never complains or feels sorry for himself.

"We don't have enough time to talk about all the lessons we've learned from him ... his patience, his love for life," Tracey told Fox 5 Atlanta.
Tracey and his wife have four biological children and three adopted ones, including Mei.
Inspired by Mei's strength, Shannon and Tracey have applied to adopt a Chinese toddler like Mei, who was born without arms above the elbow. Their friend started a GoFundMe account to raise money for the adoption.
When Mei's parents told him about his potential new brother, his first statement was, "I can teach him how to do everything."