US salmonella outbreak across 9 states investigated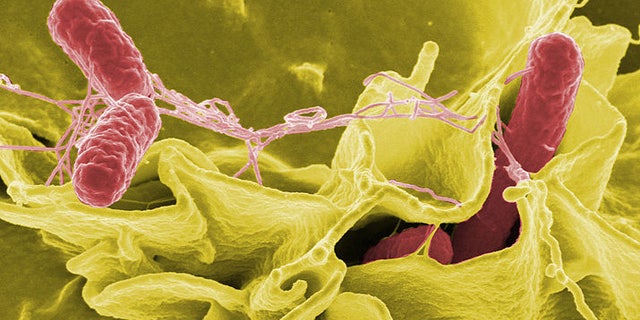 A salmonella outbreak that has sickened 11 people in nine states could be linked to a line of nut butter spreads that were recalled this week, a U.S. health agency said on Thursday.
No deaths or hospitalizations from the outbreak were reported to the U.S. Centers for Disease Control and Prevention (CDC). People have been sickened in California, Colorado, Georgia, Hawaii, Idaho, Illinois, North Carolina, New Jersey and Oregon.
The CDC believes the salmonella can be traced to a line of nut butter spreads made by JEM Raw Chocolate of Bend, Oregon. The company on Wednesday voluntarily recalled the nationally sold product.
"Any remaining nut butter spread should be thrown away," the CDC advised in a statement. "Even if some of the nut butter spread has been eaten and no one has gotten sick, the rest of it should be thrown away."
Testing had not yet revealed the source of the contamination in a spread that is made with hazelnut, almond and cashew, the company's CEO, Jennifer Moore, told Reuters.
"It's baffling to us," Moore said, noting this is the company's first salmonella outbreak.
Earlier this year, four people in the United States died and more than 800 were sickened in a salmonella outbreak linked to imported cucumbers from Mexico, according to the CDC.
Two other outbreaks associated with pet turtles infected 51 people in 16 states between Jan. 22 and Sept. 8, 2015, with 15 patients requiring hospitalization, the CDC said.
Symptoms of exposure to the salmonella bacteria include diarrhea, fever and abdominal cramps, the agency noted.