Urgent care centers often prescribe unnecessary antibiotics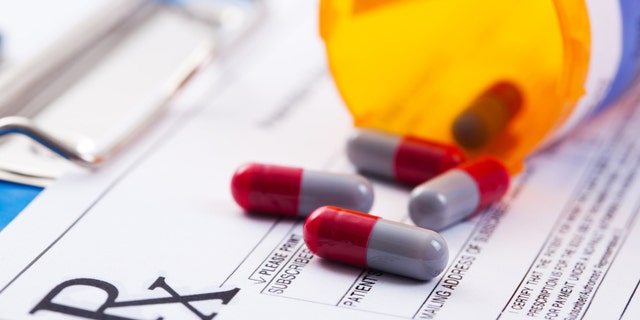 Patients with common colds and respiratory illnesses may be more likely to get antibiotics - which don't work for these conditions - when they go to an urgent care clinic, a U.S. study suggests.
Overall, 39 percent of visits to urgent care centers resulted in antibiotic prescriptions, the study found. When patients went to urgent care for conditions like the flu and bronchitis that can't be fixed with antibiotics, 46 percent of them still got antibiotic prescriptions.
"Taking an antibiotic when it is not needed provides no benefit and could be harmful," said senior study author Dr. Katherine Fleming-Dutra, deputy director of the Office of Antibiotic Stewardship at the U.S. Centers for Disease Control and Prevention in Atlanta.
Among other things, needless use of antibiotics can increase patients' risk of getting antibiotic-resistant infections, or superbugs that are harder to treat, Fleming-Dutra said by email. Other risks include allergic reactions, diarrhea, and the potential for harmful bacteria to flourish in the gut and cause infections in the future.
DESIGNER BABIES MAY BE 'MORALLY' ACCEPTABLE, UK ETHICS COUNCIL DECIDES
"Antibiotics are life-saving medicines that treat infections caused by bacteria," Fleming-Dutra added. "When a patient needs antibiotics, the benefits outweigh the risks of side effects or antibiotic resistance."
They should be avoided for viruses and even for some mild bacterial infections like sinus infections and ear infections that may sometimes clear up without antibiotics, Fleming-Dutra advised.
For the study, researchers examined data on outpatient visits for U.S. patients under 65 in 2014. This included about 2.7 million urgent care visits, 58,000 retail clinic visits, 4.8 million emergency room visits, and 148.5 million visits to doctors' offices.
When patients went to the doctor, just 7.1 percent of visits resulted in antibiotic prescriptions. Among 9.2 million visits for colds, flu and other respiratory illnesses that don't need antibiotics, these were prescribed 17 percent of the time.
In the emergency room, 14 percent of visits involved antibiotic prescriptions, as did 25 percent of visits for conditions that shouldn't be treated this way, the study found.
At retail clinics - often set up inside pharmacies and chain grocery stores - about 36 percent of visits were linked to antibiotic prescribing, as were 14 percent of visits for diagnoses that aren't appropriate for these prescriptions.
One limitation of the study is that researchers relied on insurance claims data that are designed for billing and may not always provide an accurate picture of why patients received specific treatments, the authors note.
Still, antibiotic overprescribing is a well-documented problem, and the study offers fresh evidence that patients' chances of this happening may depend on where they go for care, said Dr. Rita Redberg, author of an accompanying editorial and chief editor of JAMA Internal Medicine, which published the study.
KANSAS MOM CLAIMS FLESH-EATING INFECTION DEVELOPED AFTER SPIDER BITE
The higher chance of inappropriate antibiotic prescribing at urgent care centers and retail clinics is particularly troubling because a growing number of Americans are turning to these outpatient settings for care they can no longer afford or access in a timely fashion from a primary care provider, Redberg, a professor at the University of California San Francisco Medical Center, said by email.
"I think most of what drives use of these settings, such as urgent care, retail clinics and emergency rooms, is (their) increasing availability . . . combined with lack of access to primary care," Redberg said. "It is definitely a disadvantage to be seen in a setting where the doctor doesn't know you or have access to your chart and medical history."
Patients may be able to lower their chances of getting an antibiotic they don't need if they can at least speak to their doctor before deciding if they need to go to urgent care, Redberg advised.
"Look for primary care physicians that have 24 hour-telephone triage available so that you can ask questions of a trained professional if you are not sure if you need to seek medical attention, or are best off at home with rest and fluids," Redberg said. "By seeking medical attention, particularly at a urgent care or retail clinic, you are likely to get an unnecessary antibiotic, which may be harmful for you."