UPS driver forms friendship with autistic teen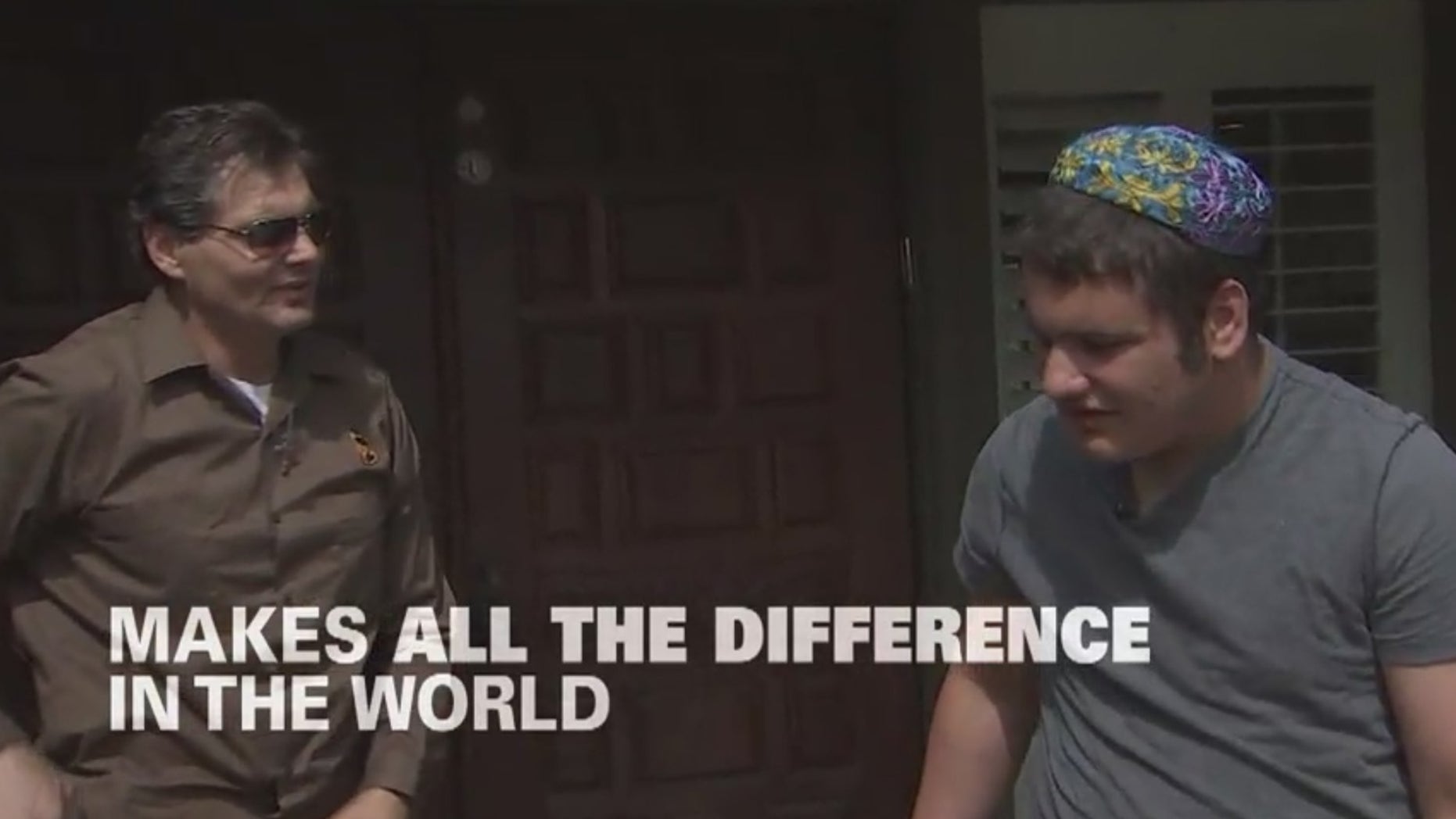 A UPS driver in Phoenix does more than just deliver packages— he brings joy to one young man on his route, a teen with autism.
Every morning for the past eight years, Michael Day has called 14-year-old Asher to give him the rundown of what's to come, Fox 11 reported. Getting a delivery is the best part of the boy's day.
"Whether it's getting a package or the neighbors getting a package, or just seeing Mike, that's enough of a buzz for him that it keeps him going," Asher's mother, Raquel, told the news channel.
Day told the news channel he's more than happy to contribute to Asher's day.
"I just try to put myself in his shoes and his family's shoes, and all of that," Day told Fox 11. "And just say, 'Hey, you know, it's not really that big of a deal to take a phone call or do a little bit of extra,' so, you know. Why not do it?"
Day even celebrated Hanukkah with the family, who did not disclose their last name.