Toddler helps rescue dad after seizure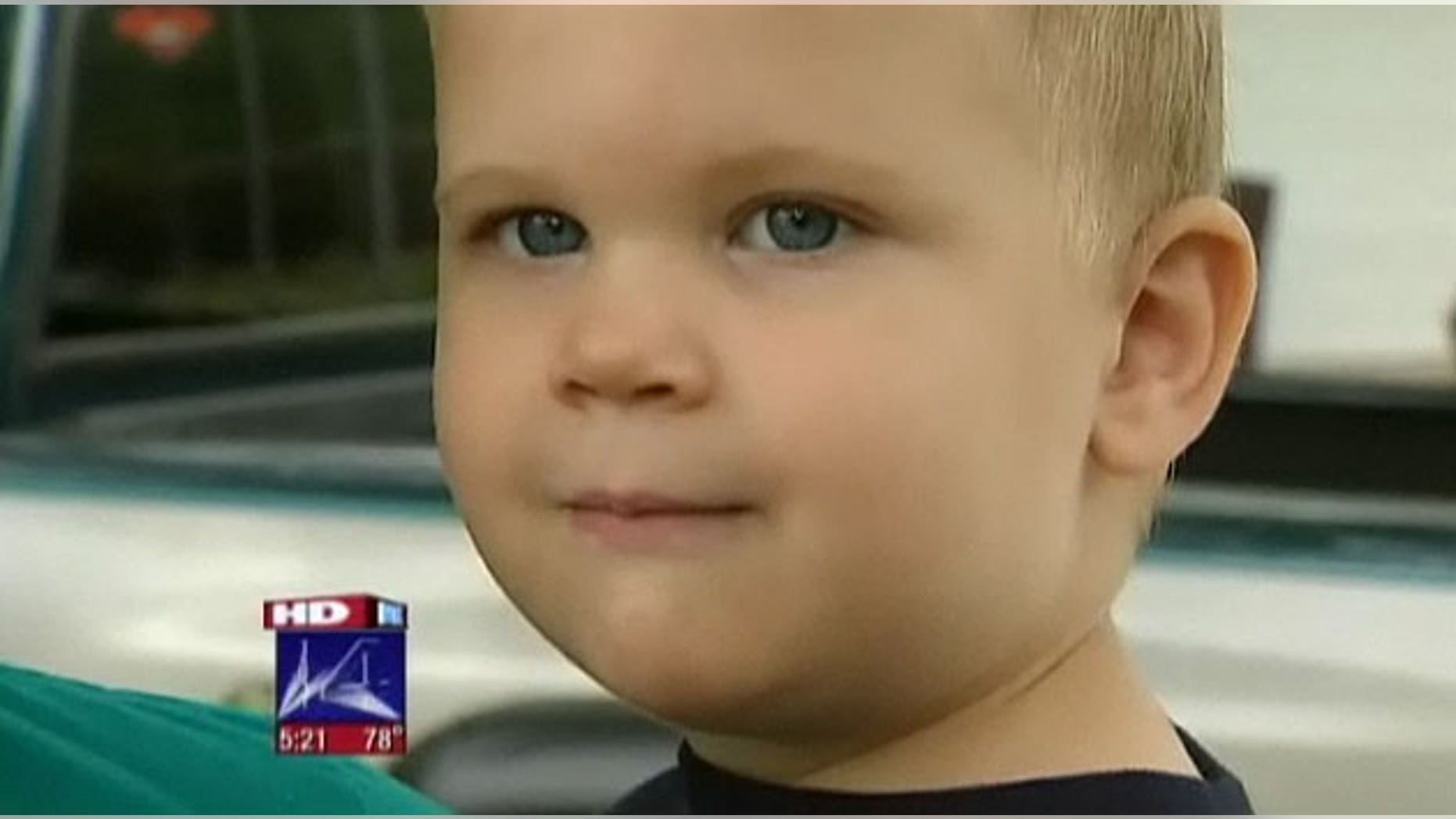 A Texas toddler last weekend sprung into action to help save his dad during a medical emergency, myFOXdfw reported.
At only 22 months old, Logan Gong from Lewisville can't even talk, but that didn't stop him from helping his father, Jimmy, who suffered a seizure.
"If he wouldn't have gotten his mom, I could've easily suffocated," Jimmy Gong said. "My little guy here saved the day."
The harrowing ordeal happened last Sunday evening in the driveway of the family home while Jimmy Gong was loading up his pickup.
"Last thing I remember is I put these hedge trimmers in," Gong said. "I don't remember shutting the door."
The young father suffered a seizure and quickly blacked out, falling to the pavement.
"I got two goose eggs on my head from all that because I hit hard. I hit on my arm. My wrist was bleeding," Gong said.
That's when little Logan spring into action, running through the garage to the inside door to alert his mother.
Unable to speak, Logan began pounding on the door.
"He was relentless on the banging and he just kept banging, and he banged harder until she came," Gong said. "As soon as she opened the door he grabbed her, you know, and he was like, 'Dada! Dada! Dada' ... and then he grabbed her jeans, you know, grabbed and pulled her to where I was."
Gong's wife called 911 but Logan wasn't through helping.
In fact, Gong said, the boy retrieved a pillow from a chair and placed it on the ground near his father's head as responding police were tending to him.
Gong was hospitalized at Lewisville Medical Center and is now at home recovering.