To eat this 8,000-calorie breakfast, you'll need to sign a waiver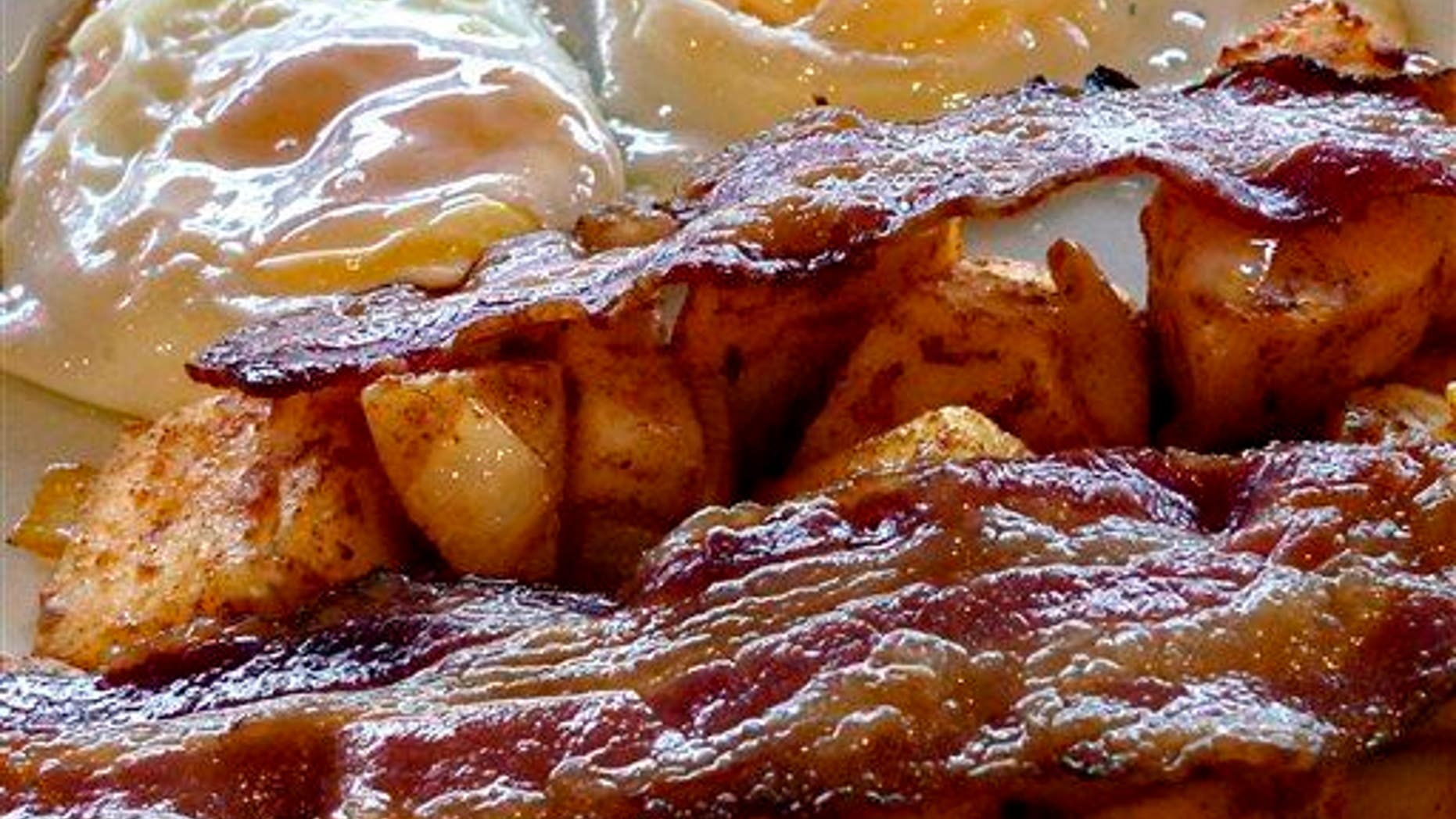 Think you're a big eater? One breakfast cooked up at the Bear Grills cafe in Congleton, England, is so daunting that only 20 people have tried it—and no one has successfully cleaned their plate.
The chef tells the Daily Mail it's called "the Hibernator" because "if anyone completes it they'll have to sleep for a year." The 7-pound, 8,000-calorie meal is served on a 4-foot turkey platter and includes four fried eggs, a four-egg cheese omelet, eight sausages, eight strips of bacon, four hash browns, four waffles, four pieces of toast, four pieces of fried bread, four servings of black pudding (blood sausage), two scoops of beans, two of tomatoes, mushrooms, large fries, and a 2-pint milkshake.
Grub Street points out that the restaurant also offers a "mini" version for children. The Man v. Food-style challenge will set you back roughly $33 and involves signing a waiver, being 18 or older, and acknowledging that you know what you're getting yourself into.
Those who can finish the entire course in under an hour win $162, appear on the establishment's presumably small Wall of Fame, have the breakfast named after them, and can add an ingredient to the challenge.
The chef says the breakfast has brought in a younger clientele, but he adds that even those who dare try it are crying to their friends on their phones just 20 minutes in.
Meanwhile, Esquire has a lot of questions about the monstrosity: "Why do you need or want to consume 8,000 calories shortly after waking up? Or at any point in the day? Why is it even a dare? Why would you want both toast and fried bread? Why is there a milk shake at breakfast?" (Food-eating contests can certainly be deadly—though not always because of the amount of food.)
This article originally appeared on Newser: To Eat This 8K-Calorie Breakfast, Sign a Waiver
More From Newser