The Wendy Walk: Siblings raise millions to find cure for mom's cancer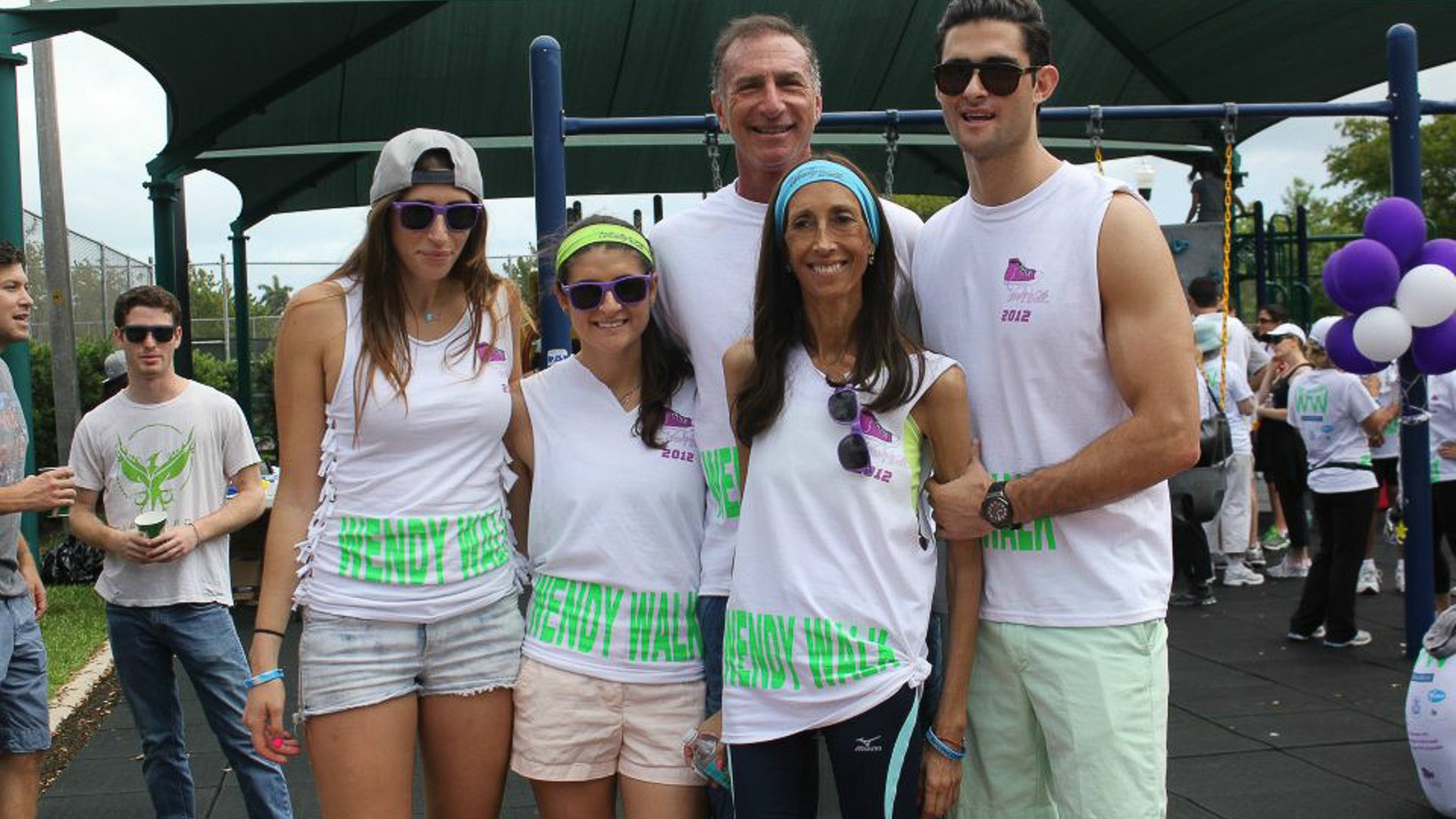 Wendy Landes was a 53-year-old wife, mother of three, fitness enthusiast and successful lawyer when she received a devastating diagnosis in 2008: She had a rare form of cancer known as liposarcoma.

With no known cure, liposarcoma is a part of a rare group of cancers known as "orphan cancers." A cancer of the fat cells, little is known about how to treat or cure the disease.
"Initially, we didn't know what it was…we had to find that out down the road, Googling," Ali Landes, Wendy's daughter, now 27, told FoxNews.com.
Though the family, originally from New York, was initially hopeful about Wendy's ability to beat the disease, after initial treatments failed, Ali and her siblings Matt and Jackie, now 27 and 22, respectively, started to lose hope.
"…After she tried the second [chemo] and it did nothing, and her tumors were growing extremely fast, we got this terrible feeling this could be really fast and terrible," Ali said. "[My mom] was getting low and our whole family was getting so sad and realizing this could be the way it ends."
Desperate for new treatment alternatives, or a cure, the family began researching existing liposarcoma foundations – only to find that none existed. Left with few options, they decided to take action – they would start their own organization.
Initially, Wendy was reluctant to become the face of her disease, preferring to consider herself, 'a healthy person with tumors.' But her children were adamant that Wendy could serve as a symbol of hope for people with liposarcoma – and even help raise funds that could someday find a cure for her disease.
"She didn't want to be the face of a walk, she said, 'I'm a healthy person, I'm a lawyer, I'm a mom and I'm so much more than cancer and I don't want it to dictate who I am,'" Matt told FoxNews.com. "And I said, 'We can start a walk now and walk for you…and save your life. Or we can start a walk in your honor. You can choose to be poster child after you die, or you can try to find a cure.'"
Buoyed by the idea of generating hope and support for other cancer patients, Wendy got on board – and in 2010, the Wendy Walk was born. Since then, the organization has grown tremendously, with annual walks occurring in New York, Los Angeles, Miami and one planned for Park City, Utah. Dedicated to raising funds and awareness for liposarcoma research, the Landes siblings have raised over $2 million to fight their mother's disease.
Sadly, after a five-year battle with liposarcoma, Wendy passed away on March 13, 2013 at age 58. But Ali, Matt and Jackie remain dedicated to continuing the Wendy Walk, and the search for a cure.
"It's not about knowing my mom; she was really inspiring and everyone knows and loves her now through her memory…But when you think about it, it was just us with our mom and now it's global," Jackie told FoxNews.com.
This year, the Wendy Walk helped raise more than $500,000 for liposarcoma research. A fourth walk, planned for Park City, Utah later this year, will add to those funds and continue to bring awareness to the disease. With the money they've raised, the Landes family has funded studies on the progression of liposarcoma cells– and on the likelihood that liposarcoma is hereditary.
Most importantly, the organization only awards grants to groups willing to work collaboratively for a cure.
"If there is someone who is close in Sweden and someone who is close in LA, we want to incentivize them to work together because two people looking at two sides of equation, if you put them together they could solve the problem," Matt said.
In the future, Ali, Matt and Jackie hope the Wendy Walk can continue to expand and provide a source of support and hope for all people fighting rare cancers.
"I think we're all three united on this— where we are going in the future, we're going to accelerate the trend that we've been seeing of more people with rare cancer and sarcoma taking ownership of Wendy Walk and feeling like this is their story, their mom's story, their sister's story," Ali said.
For more about the Wendy Walk, visit WendyWalk.org.