A 13-year-old boy from Frisco, Texas, who has autism received a perfect score on the math portion of a state-wide standardized test.
Cade was diagnosed with autism at age 2 and was unable to speak full sentences until he was 4 years old, WFAA-TV reported. That's partly why his mother, Renee Elias, was pleasantly surprised to learn that Cade answered every question correctly on the math portion of the State of Texas Assessments of Academic Readiness (STAAR) test.
"I was upstairs playing my video games and she yelled 'oh my gosh.' And I ran down and said 'what's wrong?'" Cade, a seventh-grader, recalled to the news station.
That's when Elias told him the news.
"She looked at the actual percentage and she almost fell out of her chair," Cade said, adding that most of the math portion was "easy."
"I didn't expect to see that. I really didn't," Elias said. Cade also began to "jump up and down" after hearing his score, Elias told Fox News.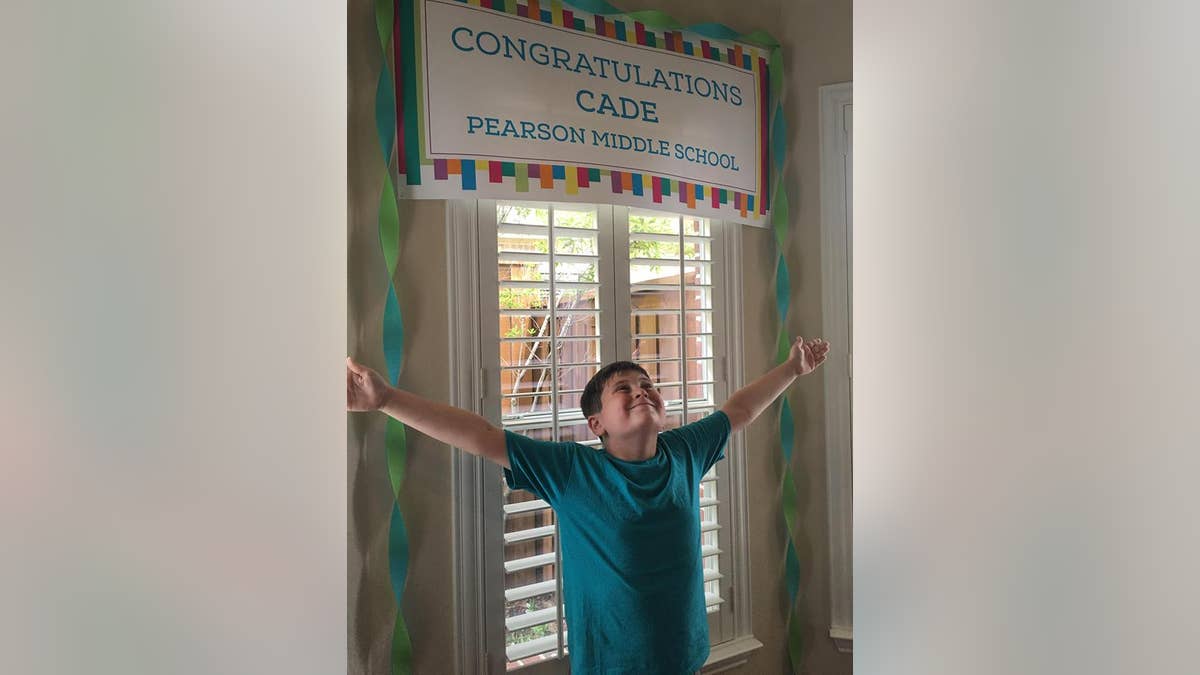 Cade, a student at Pearson Middle School, is in the minority of students who received a perfect score, according to WFAA-TV. In total, 4,677 seventh-graders took the math portion of the STAAR test this spring. However, only 235 -- roughly 5 percent -- received a perfect score.
"It's hard for him to even get through the tests sometimes. To be able to maintain that amount of focus for that long and to have the attention to detail, that's what surprised me," Elias told WFAA-TV.
Nagla Moussa, a board member of the National Autism Association of North Texas, echoed this sentiment.
"For someone like this child who started as non-verbal who went all the way up to acing the STAAR test in seventh grade – gives hope and lets people know our children can move along that spectrum and can start with low-functioning and go up to higher-functioning. It takes a lot of education, a lot of therapy, a lot of hard work on their part, but it's possible," Moussa told WFAA-TV.
"He has overcome so many obstacles and I would love to recognize him for never giving up, no matter how hard things get," Elias told Fox News, adding that Cade is slated to take pre-advanced placement math when he begins eighth grade this fall.
"As a mom, I am proud of the test score, of course. What really touches me, though, is seeing that big smile on his face," she said.