Texas community rallies around widowed school nurse as she begins cancer fight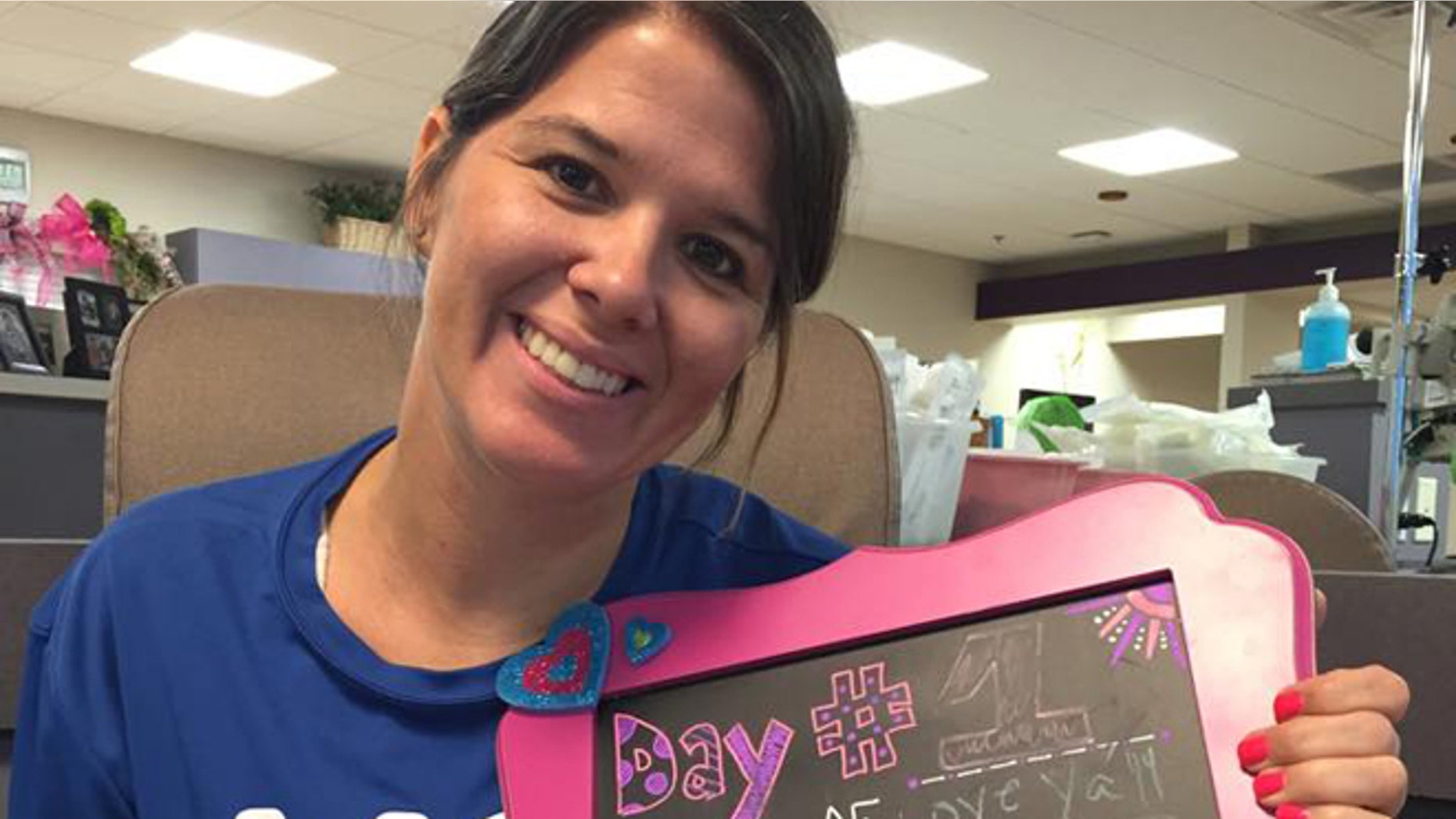 A Texas community is rallying around a beloved elementary school nurse who was widowed last year and began her first round of chemotherapy Friday, after doctors found six tumors growing inside her and diagnosed her with Stage 4 T3 breast cancer.
Marsha Mudge, 36, is the nurse at Carl Schurz Elementary school in New Braunfels, Texas, and a mom to two young boys, ages 5 and 3, Fox San Antonio reported.
"I have a tumor behind my skull. I have a tumor on my sacrum. I have one on my [cervical] spine somewhere, and on my liver and my lymph node and my left breast," Mudge told Fox San Antonio.
"It's just hard. I just, I don't want to die," Mudge told Fox San Antonio. "I don't want to leave my kids. They've already been through so much," she said. Mudge's husband, John, was the defensive coordinator for New Braunfels High School's football team. He suffered a stroke in 2013, and died in his sleep in March 2014, KSAT.com reported.
The community stepped in to help out the family back then, and is again working to raise money and comfort the woman that takes care of their children.
"She's amazing. We all just want to help in any way we can," Shelley Minus, whose two children attend Carl Schurz Elementary told KSAT.com. "We started the GoFundMe account a week ago Monday, and it's already almost at $45,000," she said. As of Monday, the page has raised more than $50,000.
Mudge is keeping supporters updated through a Facebook page, "MudgeStrong," where she has been posting photos of her chemotherapy treatments and sharing links to fundraisers her school and others have hosted. Her family members and friends have started using the hashtags #MudgeStrong and #Allin to show support.
On June 7, a silent auction and family-friendly festival is being held in her honor, with the proceeds to help cover her costs and meals for the boys.
"They all care about me and the boys," Mudge told Fox San Antonio. "And it's just the most overwhelming, wonderful, amazing feeling that you could ever have."