Texas Abortion Ruling Could Lure Women To Mexico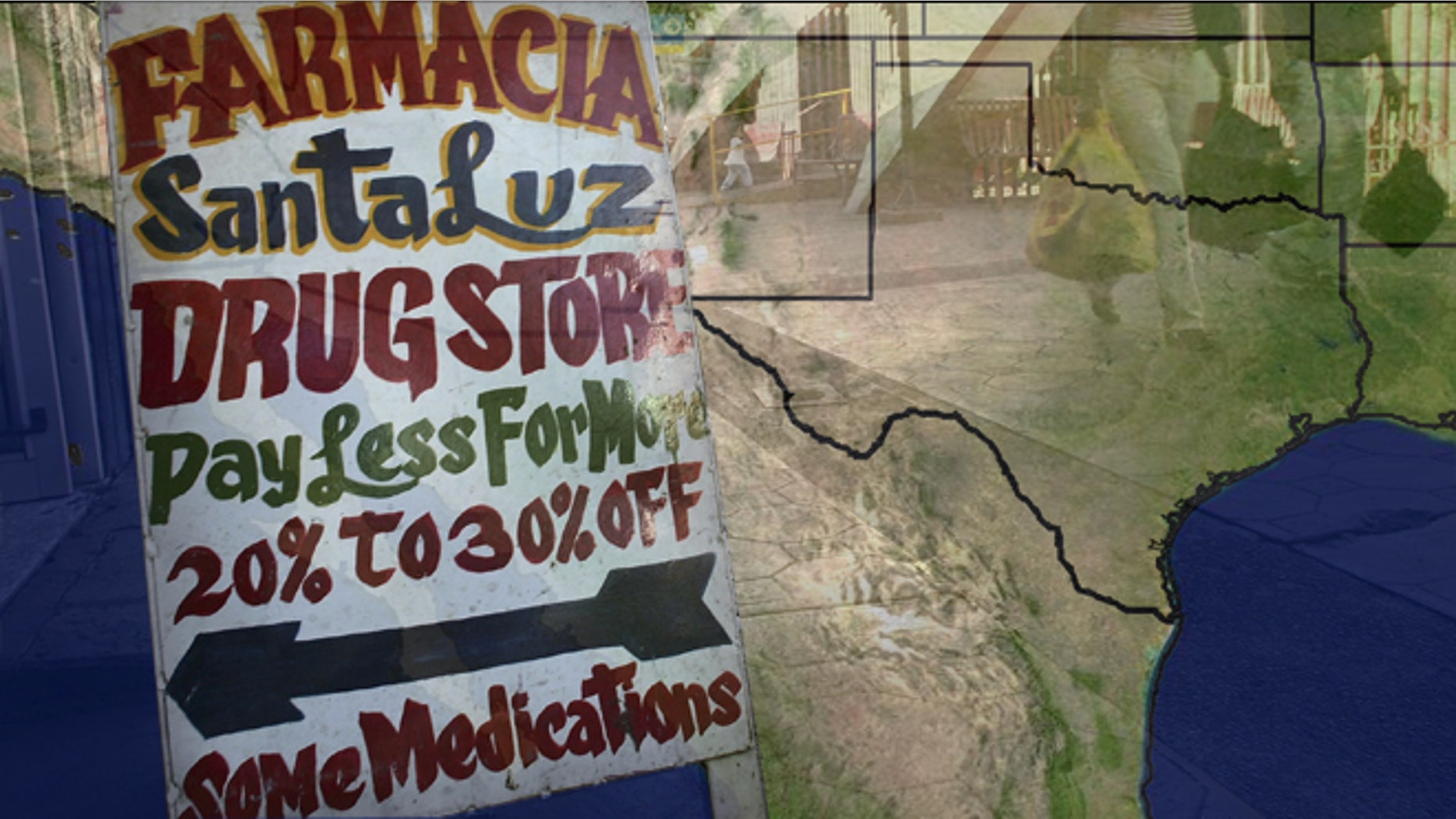 There is growing concern in Texas that its new abortion legislation, approved last week by the state legislature, could prompt women to turn to a shady miscarriage-inducing pill that is widely available south of the border.
Misoprostol, locally coined as the pill "that brings a woman's period back," can easily be found at pharmacies immediately beyond the Texas-Mexico border, as well as under the rug at some Texas flea markets.
The generic box of 28 pills is only $35, while the brand Cytotec can be had for $175 — an abortion procedure in the U.S. typically costs around $400.
"The women see it as 'a pill to make my period come,'" Whole Woman's Health Vice President Andrea Ferrigno told The New York Times. "Often in their minds, it's not abortion."
Although it is not as easy to obtain north of the border, Misoprostol is not an uncommon drug in the United States. Paired with a steroid, the drug is used in legal abortive practices within the first nine weeks of pregnancy with a 95 percent success rate. It is also used to prevent gastric ulcers.
The unregulated use of Misoprostol could potentially be dangerous to women's health, though. According to the Times, some pharmacists doling out the drug in Mexico don't know how it is properly used, while others recommend practices that doctors say could be unsafe.
When used improperly, especially in the later stages of pregnancy, Misoprostol "can cause serious bleeding or a partial abortion," according to the Times' interview with Ibis Reproductive Health Vice President, Dr. Dan Grossman.
Last week, the Texas Senate approved anti-abortion legislation that includes such measures as not allowing women to get abortions after 20 weeks of pregnancy and requiring abortion clinics to be held at the same standards as hospital-style surgical centers. Some people think that the financial burden of upgrading facilities will force many abortion clinics to shut down.
Republican State Senator Glenn Hegar said he didn't mean to force the termination of clinics, but instead "to increase the quality of care" for Texas women.
If the legislation clears any and all legal battles that may arise, the clinics will need to upgrade their facilities by September 1, 2014. The only two abortion clinics available to residents of south Texas, which perform about 3,500 abortions every year combined, will have to close their doors if they can't come up with the funds.
This would make things difficult for low-income women in the region, who would then need to make a trip to San Antonio, the nearest clinic four hours away. Traveling to Mexico to buy relatively cheap pills would be simpler.
Lucy Felix, a community educator for the National Latina Institute for Reproductive Health, told the Times that many of the women she works with "do not have legal residency and cannot drive north in Texas through Border Patrol checkpoints or even cross the southern border to buy the pill directly for fear that they may not be able to return to their families in Texas."
"The only option left for many women will be to go get those pills at a flea market," Felix told the Times. "Some of them will end up in the E.R."
Follow us on twitter.com/foxnewslatino
Like us at facebook.com/foxnewslatino