Tennessee teen's love of spicy snacks led to gallbladder removal, mom claims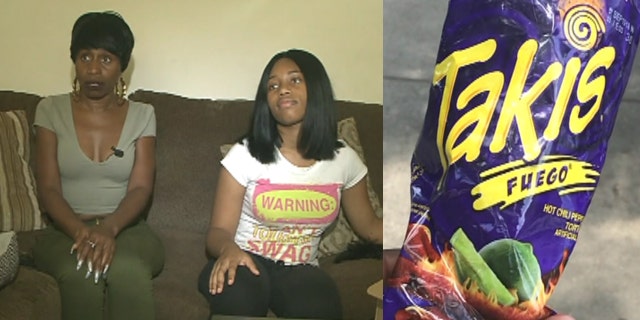 One Tennessee woman is speaking out after her 17-year-old daughter had to have her gallbladder removed in order to resolve stomach issues she claims were caused by eating too many spicy chip-type snacks.
Rene Craighead of Memphis recently alleged that her teenage daughter had to have a cholecystectomy to combat problems that stemmed from her consuming around four "big" bags of hot snacks a week like Hot Takis and Hot Fries, Fox 13 reports.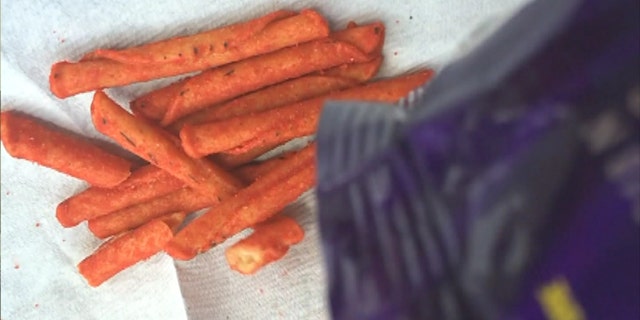 "She loves them. Every time I go out she says, 'Bring me back some Hot Takis, bring me back some hot chips.' I want to make her happy, so I brought them back," Craighead said of her daughter, also named Rene. "She was eating big bags and would take them to school with her."
"I was surprised that my daughter was sick like that," she added.
FOUR-MONTH OLD BABY UNDERGOES OPEN-HEART SURGERY AFTER SYMPTOMS ARE MISDIAGNOSED MULTIPLE TIMES
The Craigmont High School student began feeling sick, which led to the subsequent surgery.
Gastroenterologist Dr. Cary Canvender said that the news comes as no surprise.
"We do see tons of gastritis and ulcer-related stuff due to it," the Le Bonheur Children's Hospital physician said. Canvender added that the hospital "see[s] around 100 kids a month, easily," who come in with stomach problems.
Canvender said that even though there are multiple factors that go into making the decision for a cholecystectomy, he believes that eating an excessive amount of hot snacks was likely a contributing factor.
Representatives for both Takis and Cheetos issued statements to WREG regarding the story.
"We assure you that Takis are safe to eat, but should be enjoyed in moderation as part of a well-balanced diet. Takis ingredients fully comply with U.S. Food and Drug Administration regulations, and all of the ingredients in each flavor are listed in detail on the label," a representative for Takis said. "Always check the serving size before snacking."
FOLLOW US ON FACEBOOK FOR MORE FOX LIFESTYLE NEWS
Frito-Lay, Cheetos' parent company, concurred.
"At Frito-Lay, food safety is always our number one priority, and our snacks meet all applicable food safety regulations as well as our rigorous quality standards. Some consumers may be more sensitive to spicy foods than others and may choose to avoid spicier snacks due to personal preference," a company spokesperson added.
Nevertheless, Craighead is committed to spreading the word on the dangers of eating too many hot snacks.
"When my daughter had to have this surgery, I knew I had to tell everybody about it," she said.