Teenager fighting bone cancer falls victim to hoax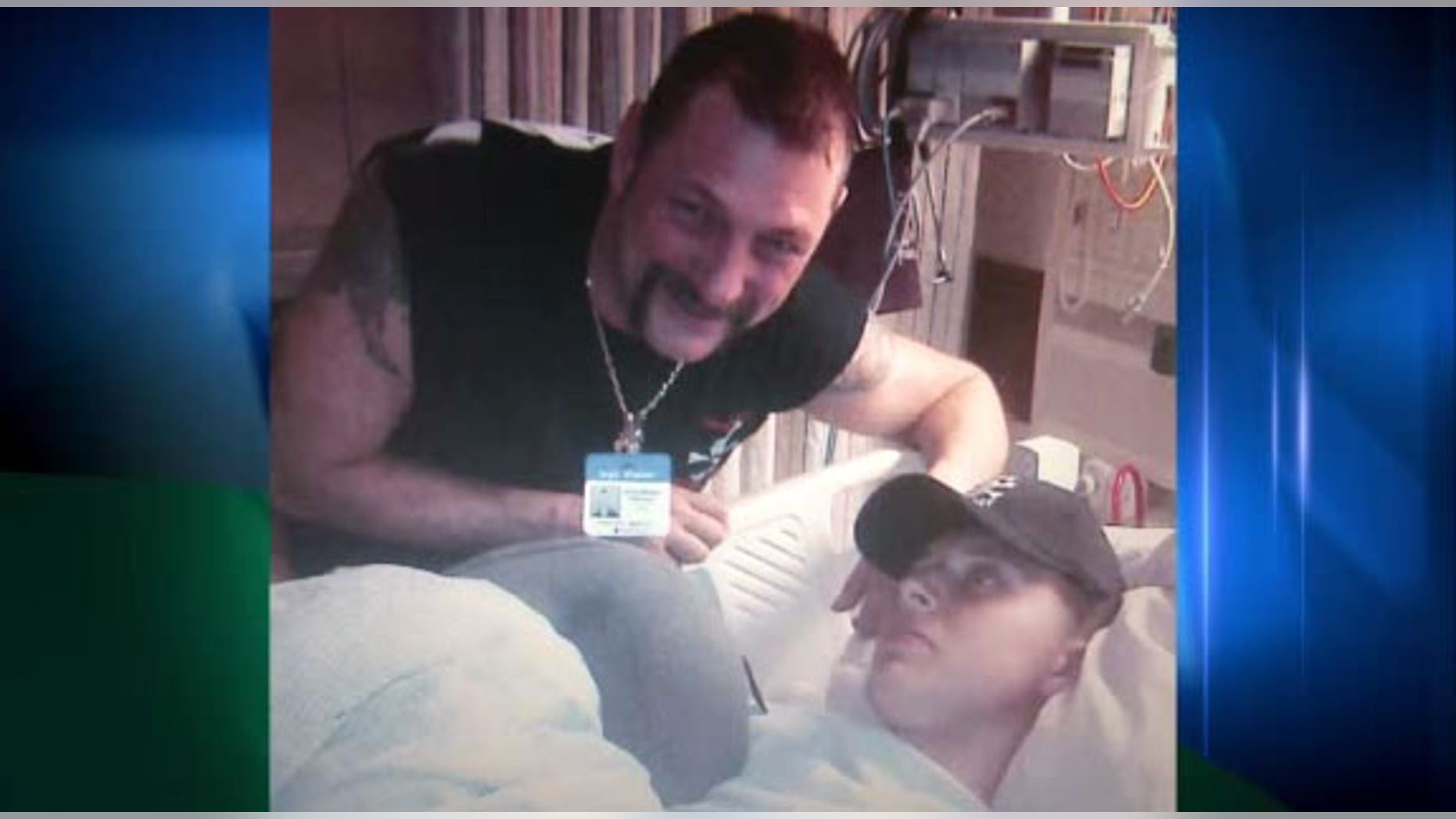 A Washington teenager fighting bone cancer was the victim of a hoax by a woman who allegedly wanted to get closer to the star of the TV show 'The Deadliest Catch,' q13fox.com reported.
The woman, who stepped up and offered to pay Thomas Doty's treatments has mysteriously vanished after stringing the teen and his family along for weeks. Meanwhile, the family turned down offers from other people, not wanting to take money they didn't need.
Doty, 19, from Maple Valley, Wash., was diagnosed with a form of bone cancer called osteosarcosis three years ago.  His family went bankrupt paying for his treatments – including several tumor removal surgeries, radiation and chemotherapy, according to the TV station.  None of the treatments were successful, prompting doctors to recommend the family seek out alternative options, which can cost up to $250,000.
In order to help the Dotys pay for these treatments, family friend Johnathan Hillstrand, the captain of the "Time Bandit" on 'The Deadliest Catch', made a video urging others to donate.  In response, a woman who identified herself as Jonnica Ellis emailed the family and said she would cover the cost of Thomas's treatments.
"'Within a day of Johnathan coming out here, I received an email from a woman who said, 'I am filled with compassion for your story, I cannot believe what you`ve gone through... and I just want you to know that within 7-10 days you`re going to receive a check,'" Thomas's mother, Tiffany Doty, told q13fox.  Over the next few days, Ellis also sent flowers to Thomas and a copy of a bank statement saying a cashier's check in the amount of $250,000 had been processed.
But the money never came, and Ellis's phone and email address were canceled.  However, she continued to assure the family the money was on its way.  Ellis also kept in contact with Hillstrand, trying to start a relationship, claiming she helped save Thomas.
"I think she is somebody who is an obsessed fan, if you want to call her that," Tiffany Doty told q13fox.

"We have lost the last five weeks of his life with somebody who chose to play games with his life," she added. "And he doesn`t have time for that anymore."
To donate to Thomas's family, visit HealThomas.com.