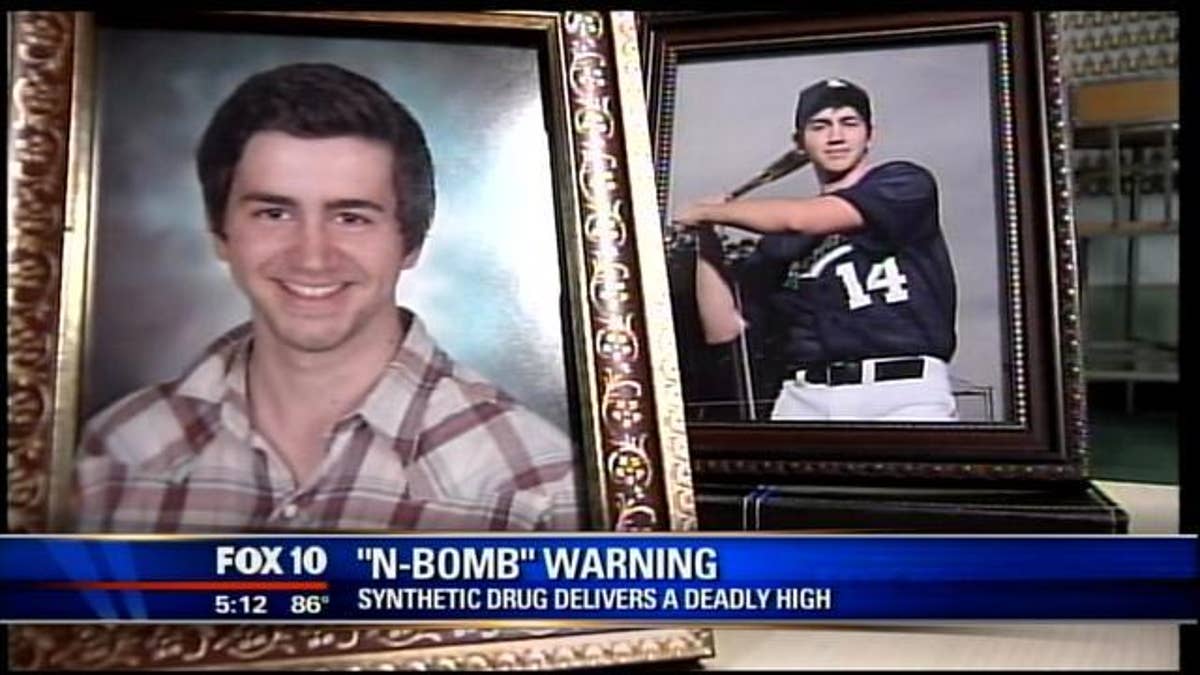 A drug you have probably never heard of has been linked to the death of several teens in multiple states, FOX 10 reported.
N-bomb delivers a deadly high, and one mother, whose son died from it, is working with an anti-drug agency to issue a warning to parents and teens about the synthetic drug.
Susan Wadsworth, of Scottsdale, Ariz., said "it's a trauma that I can't really describe," when asked about losing her son Noah, 18, who died in January after taking the drug.
Noah, an honors student who liked music, thought he was trying LSD, according to text messages his mother found on his phone. He and a friend drove around for hours before Noah passed out, and the friend took him to the hospital.
"He was a smart, loving, kind kid," Wadsworth said.
N-bomb works the same way as LSD, said Jill Woods, executive director of Not My Kid, explaining how it can be delivered via blotter paper under the tongue or through the nose. She said she knows of three N-bomb related deaths in the Valley.
Wadsworth said she is waiting for another toxicology report. A level I toxicology report and a simple drug test do not pick up the ingredients of this drug, much like bath salts.