Surgeon removed tear duct instead of tumor, patient claims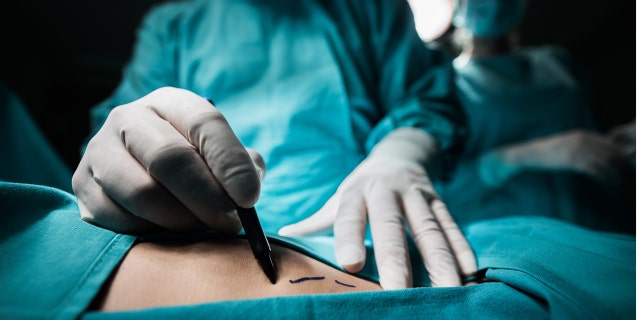 A 50-year-old woman in Scotland said she was left without a tear duct after her bungling surgeon removed it instead of removing the tumor she had in her eye.
Jules Rose, who spoke to a BBC documentary crew about her ordeal, claims Dr. Muftah Salem Elijamel tried to cover up his error by saying a second procedure was required to remove the rest of the tumor, Metro.co.uk reported.
"This man was meant to be working under supervision at the time he operated on me, owning to earlier complaints," she said in the documentary "Harmed By My Surgeon," according to the report."But I have no evidence of any other surgeon acting as a supervisor in any of the notes. I feel I'm one of the lucky ones, that could have been a lot worse for me. I am very angry."
NEBRASKA MAN CLAIMS MISSED WEST NILE DIAGNOSIS LEFT HIM PARALYZED
Elijamel, who is now retired, reportedly is the subject of over 100 claims from patients who suffered adverse health effects after being operated on by him. He was suspended in 2014 after he allegedly operated on the wrong spinal disc in a patient's back, Metro.co.uk reported.
He was then reportedly required to operate under supervision, but several patients contend no supervision took place.
GIRL, 4, CONTRACTS LIFE-THREATENING INFECTION AFTER TRYING ON SHOES WITHOUT SOCKS, MOM CLAIMS
The documentary explores why Elijamel wasn't suspended sooner.
"Many patients, including myself, have been left unable to work, unable to do many of the things that we used to be able to do," David Vile, who allegedly underwent two botched disc operations at the hands of Elijamel, told the documentary crew. "There are no winners here but the losers are most definitely the patients."
Elijamel, who allegedly also stands accused of intimidating junior colleagues, may face charges over the patients' claims.