Supreme Court Orders New Look at Health Care Challenge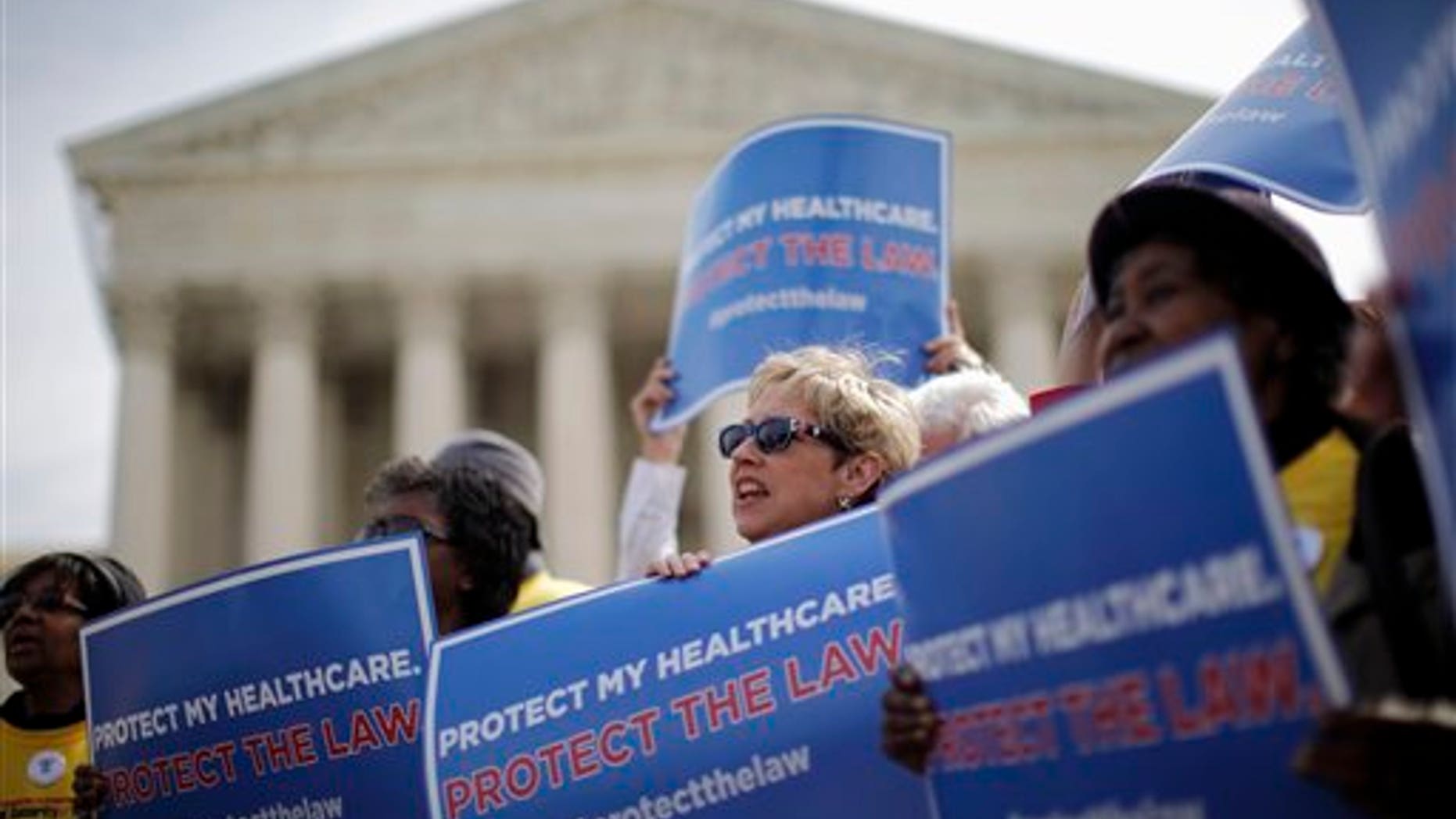 The Supreme Court is reviving a Christian college's challenge to President Barack Obama's health care overhaul.
On Monday the Supreme Court ordered the federal appeals court in Richmond, Va., to consider the claim by Liberty University in Lynchburg, Va., which insists that Obama's health care law violates the school's religious freedoms.
Currently, the court's action means the 4th U.S. Circuit Court of Appeals must now pass judgment on issues it previously declined to rule on. A federal district judge rejected Liberty's claims and a three-judge panel of the 4th Circuit voted 2-1 that the lawsuit was premature and never dealt with the substance of the school's arguments. The Supreme Court upheld the health care law in June.
The justices used lawsuits filed by 26 states and the National Federation of Independent Business to uphold the law by a 5-4 vote, rejecting all other pending appeals, including Liberty's.
The school then made a new filing with the court over the summer, arguing that its claims should be fully evaluated. The administration said it did not oppose Liberty's request.
Liberty is now challenging both the requirement that most individuals obtain health insurance or pay the penalty, and a separate provision requiring many employers to offer health insurance to their workers.
"This case now will go back to the federal court of appeals where we will address the undecided issues that the Supreme Court did not address," said Liberty law school dean Matthew Staver.
When Liberty's case was in front of the 4th Circuit, Judge Andre Davis said, "I would further hold that each of the appellants' challenges to the act lacks merit."
The appeals court could ask the government and the college for new legal briefs to assess the effect of the Supreme Court ruling on Liberty's claims before rendering a decision.
Liberty's case joins dozens of other pending lawsuits over health reform, many involving the requirement that employer insurance plans cover contraception. These cases are working their way through the federal court system.
Based on reporting by the Associated Press.
Follow us on twitter.com/foxnewslatino
Like us at facebook.com/foxnewslatino