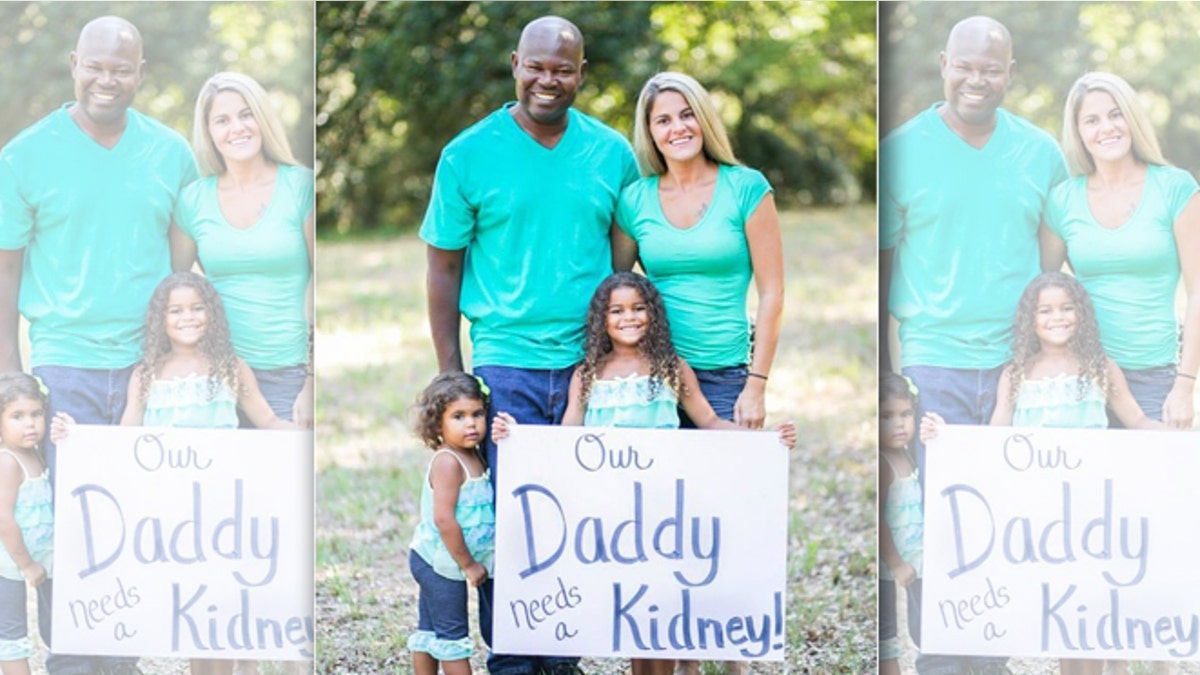 A Texas man decided to step up and save the life of a total stranger hundreds of miles away after seeing the man's two young daughters plead that "Our Daddy needs a kidney." After Greensboro, Ga., police officer Raleigh Callaway went into stage 5 kidney failure, the 49-year-old's wife put the photo of the girls holding a sign online in a last-ditch effort to find a donor, USA Today reports.
After Chris Carroll saw the photo, he was tested, discovered he was a perfect match, and headed to Georgia with his wife. "I just knew. Even though there were thousands of people who called in. I just had a feeling that it was going to happen," says Carroll.
"We're supposed to love one another. We're supposed to sacrifice for one another." "It's just so important for me to continue to live, and to take care of my family," says Callaway, who is "thanking God for allowing such a wonderful family to just come into my life." The surgery took place yesterday—less than 10 weeks after Carroll first saw the photo—and both men are recovering in an Atlanta hospital, reports 11 Alive.
Callaway's wife says the surgery appears to have been a success and Carroll's kidney is functioning "great" in her husband. (A recent study found the part of the brain that deals with empathy is significantly bigger in people who decide to donate kidneys to strangers.)
This article originally appeared on Newser: Stranger Sees Girls' Plea, Gives Their Dad a Kidney
More From Newser