Spain Poised to Tighten Abortion Law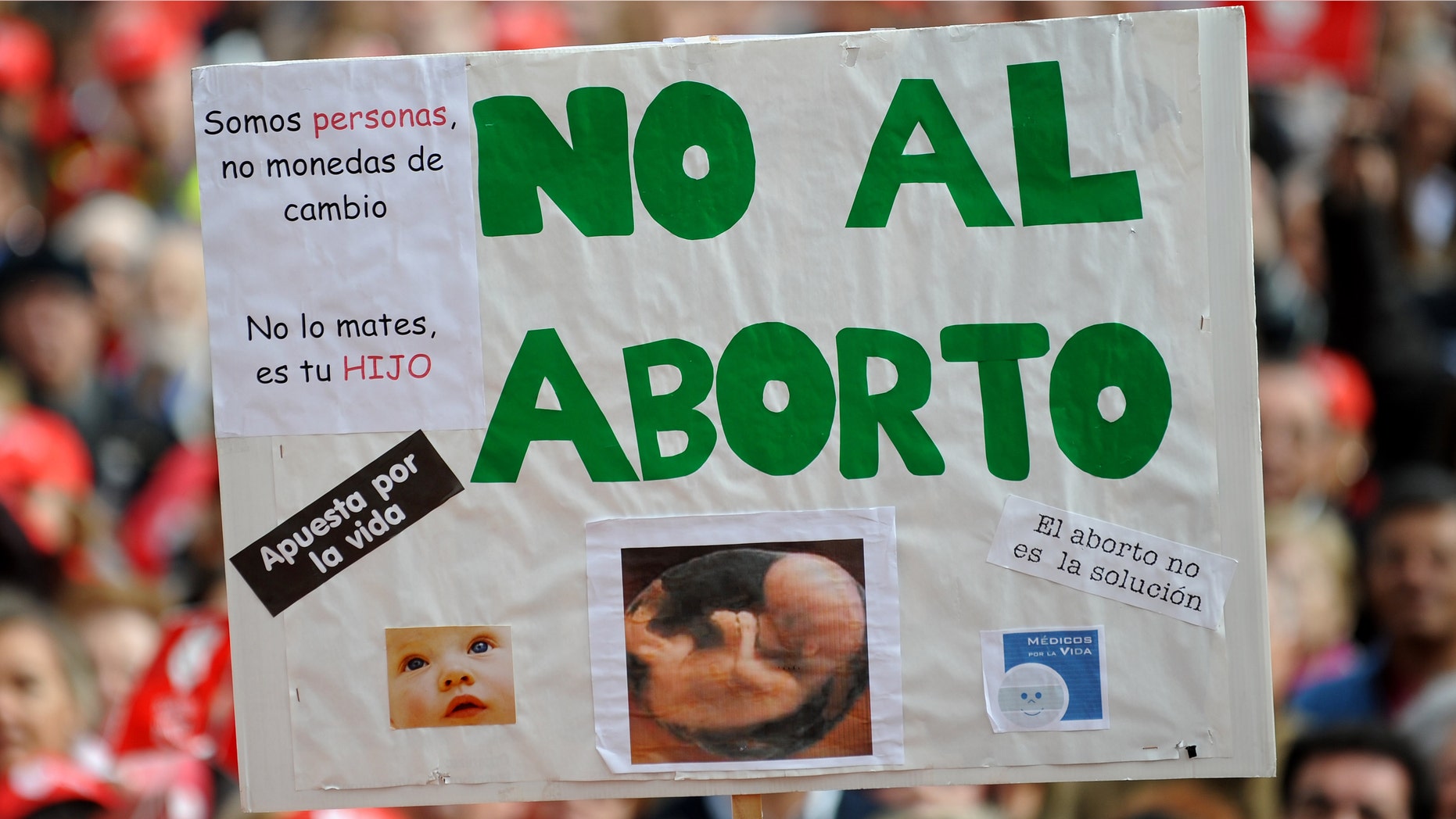 The newly instated conservative government in Spain is set to reverse a law on abortion set in place under socialist Prime Minister José Luis Rodríguez Zapatero in 2010 despite a backlash over a minister's comments blaming "structural gender violence" for pressuring women into getting abortions.
Alberto Ruiz-Gallardón, the Justice Minister, argued during a congressional session that many women sought abortions because of a lack of options and support available to them.
"We cannot be indifferent to the situation of many women who see their right to be mothers violated because of the pressure placed on them by certain structures around them," he said, according to U.K. The Telegraph newspaper.
Venezuelan Beauty Queen Turned Breast Cancer Crusader Dies
"No woman should be forced to renounce motherhood because of family, work or social conflict," he added.
In 2010, Spain approved a sweeping new law that eased restrictions on abortion, declaring the practice a woman's right and doing away with the threat of imprisonment. The law drew the ire of Spanish conservatives and members of Catholic Church.
The bill was part of a number of social reforms undertaken by Rodríguez Zapatero's government and changed a law, which dated back to 1985, that in theory could put Spanish women in jail for getting an abortion outside certain strict limits — up to week 12 in case of rape and week 22 if the fetus is malformed.
Village of Dwarfs May Hold Clues to Cure Cancer
While the current government of Mariano Rajoy has already promised to revoke part of the 2010 law that permits 16 and 17-year old girls to have abortions without parental consent, Ruiz-Gallardón's comments came as a confirmation to liberal Spanish politicians and activists that the ruling Popular Party wants to go even further in overturning the law.
Doctors in Peru Remove 'Parasitic Twin' from Stomach of 3 Year-Old
"We women should be free to make our own decisions about our own bodies and that is what needs to enshrined in the law," said Consuelo Abril of COMPI, an umbrella organization for women's equality associations in Spain, according to The Telegraph.
Ruiz-Gallardón's comments came one day before International Women's Day.
Follow us on twitter.com/foxnewslatino
Like us at facebook.com/foxnewslatino