Sierra Leone to reopen schools in March as Ebola infections slow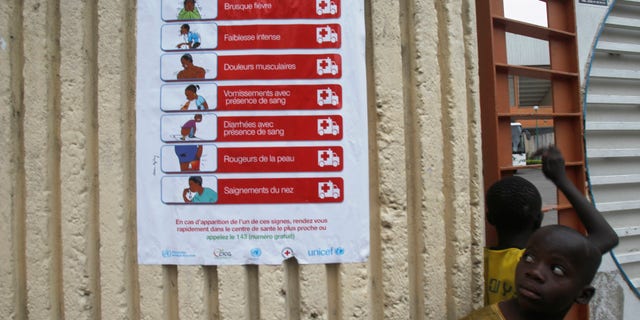 Schools in Sierra Leone will reopen in March, the West African nation's government said on Wednesday, eight months after students were sent home and classes shuttered following the outbreak of the deadly Ebola virus.
The reopening of schools is another sign the tide may be turning against the outbreak, the worst on record, as infections and the spread of the virus is gradually brought under control.
The outbreak has killed about 8,626 people in the three worst-hit West African nations - Sierra Leone, Guinea and Liberia - and infected nearly 21,700 people, the World Health Organization said on Wednesday.
Sierra Leone's government said in a statement that the decision to reopen schools, one area of life badly hit by the outbreak, was made after a consultative meeting chaired by President Ernest Bai Koroma on Wednesday.
It added that facilities would be provided to ensure that students and teachers were safe.
"We are planning to make sure our schools are safe and disinfected so that we can get back our children to school," said the education minister, Dr Minkailu Bah.
He said teachers would be trained to use thermometers to take the temperatures of pupils and other staff members, and chlorinated water buckets will be made available in all schools.
Ebola is transmitted through bodily fluids, and one of the early symptoms of the disease is a fever.
Bah said that school fees would be subsidised for all pupils in secondary schools to help parents and the ministry would also provide teaching and learning materials.
The head of Britain's Ebola Task Force in Sierra Leone, Donal Brown, called for a proper risk assessment and the state of the disease and conditions on the ground before schools reopen.
Several schools throughout the country are currently being used as Ebola care centres to treat patients.