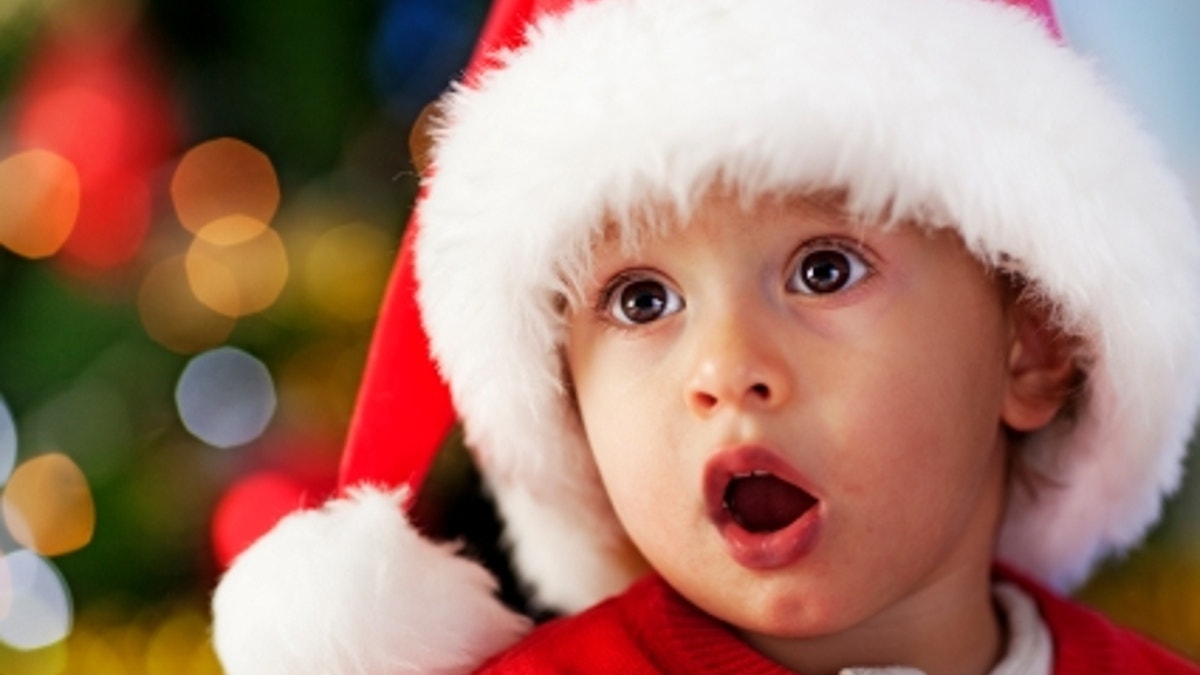 The holiday season is in full swing.
You're hanging lights, shopping for deals, and preparing your menus. Everywhere you go, there's a smiling Santa Claus with children lined up, so they can tell him their wish list.
However, not all children feel this way about the Big Guy.
"It's not Santa himself; it's the crowd and the onslaught of sensory input that comes with being at the mall at Christmastime."
For many children with autism and sensory processing disorders, visiting Santa is a nightmare. Surrounded by loud music, bright lights and people bumping into their cringing bodies, the whole process can be a horrible experience for both the child and his or her parents.
Stories of failed attempts are like battle wounds among parents of children with special needs.
"At age three, he was completely overwhelmed at the crowds and sitting on a stranger's lap," said Flannery Sullivan, a Texas mother of a 7-year-old boy with autism. "He dropped to the floor and rolled away into a display of Christmas presents."
Alysia Butler, editor of the Sensory Processing Disorder Blogger Network, added that siblings of children with special needs may also miss out on the experience.
"As parents of children with sensory issues, we know that sometimes it's hard for some children to be in the mall to see Santa. The lines are long, the lights and noises are overwhelming, and the kids and parents just can't stay. For children with autism, ADHD and similar diagnoses, everything can get too overwhelming," Butler said.
Some families know this type of situation means trouble and don't even bother with the mall during the holiday season.
"It's not Santa himself; it's the crowd and the onslaught of sensory input that comes with being at the mall at Christmastime," said Colleen Thoele, who lives in Ohio. "My son's reaction is to block out light and sound when this happens, so forcing him onto a stranger's lap would cause very real panic. It's not worth it to us."
Some communities have found the answer and now offer a sensory-friendly Santa Clause experience, so all families have the opportunity to take that beloved photo. These events incorporate dim lighting, low-volume music (or no music at all) and less crowding. Many of the events last an hour or two to limit the wait time, and some utilize time slots to more effectively manage the flow of the event. Santa Claus knows these friends prefer quiet so he speaks in a soft and gentle voice.
Kristen Crawford, a New Jersey mother who has a child on the autism spectrum, found a Sensitive Santa event, which has changed her holiday season for the better. Thanks to the Secret Santa initiative, Crawford's son looks forward to seeing Santa, and she gets a great picture, too.
"I always had a lot of anxiety when it came to visiting Santa with my son at age three," Crawford said. "Waiting in line was the hardest for him. I found out about a Sensitive Santa at the mall that was open before it got crowded. The best part was there were so many activities for the kids while they were waiting. They called out his name when it was his turn to see Santa. No long lines, no crowds, no loud music. Now visiting Santa is our yearly tradition."
Check here for a list of Sensitive Santa events across the U.S.