Roche Alzheimer's drug picked for major test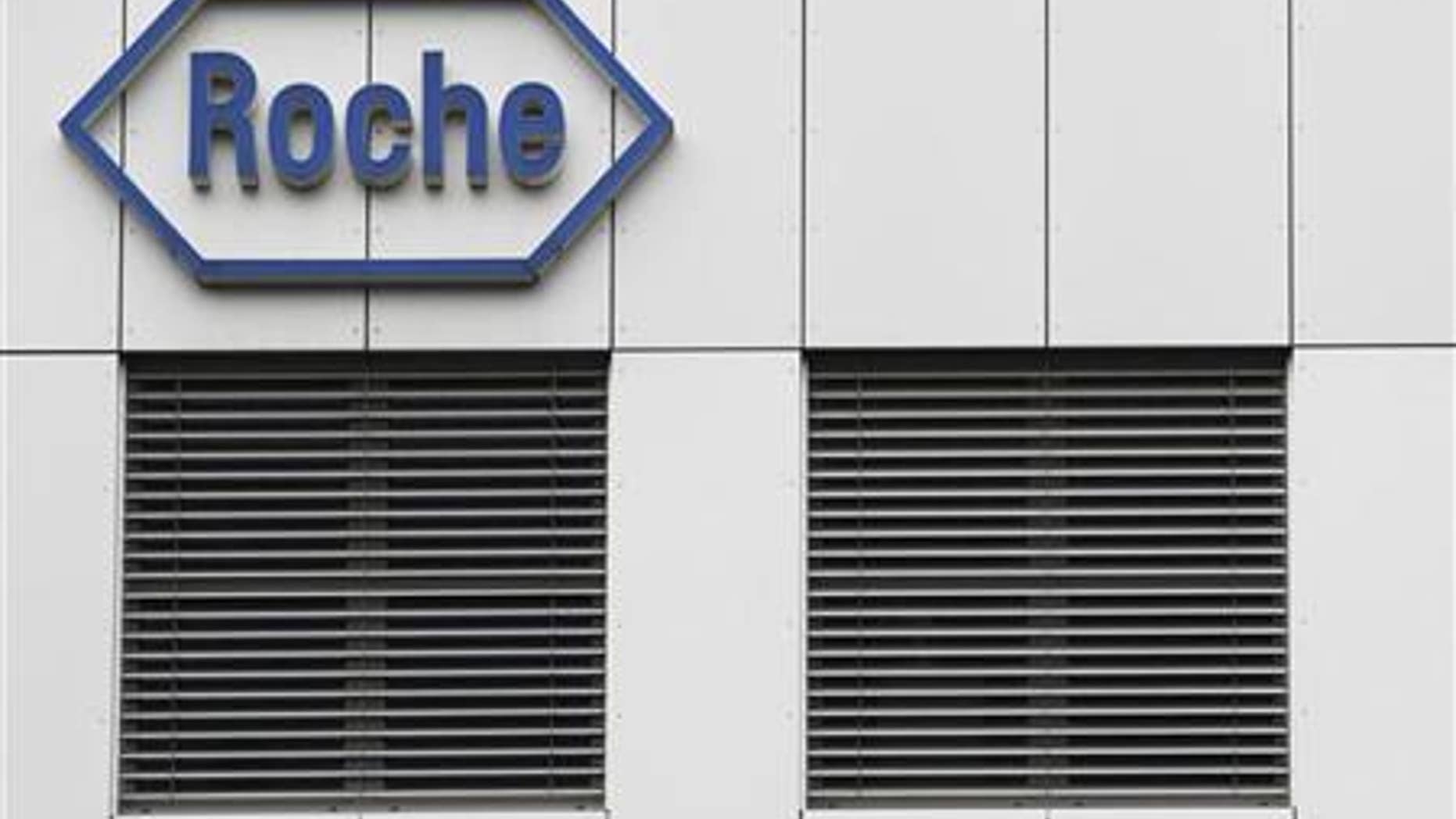 Roche Holding AG's Genentech unit has won the right to try its experimental Alzheimer's drug crenezumab on people with no signs of dementia - the first such trial to gauge whether early intervention can help prevent or slow the disease.
The drug will be tested among members of an extended family of about 5,000 people from the Antioquia region of Colombia. They carry a gene that causes them to develop Alzheimer's early, with some experiencing symptoms of memory loss in their mid-30s, scientists say.
The U.S. Department of Health & Human Services is backing the trial with a $16 million grant as part of the government's National Alzheimer's Plan announced on Tuesday, which includes a target to find an effective treatment or prevention by 2025.
Another $15 million in trial funding comes from Banner Health, a non-profit organization based in Phoenix, Arizona, that runs a chain of hospitals and which is leading the study. The rest of an estimated $100 million in total costs will be paid by Genentech, the U.S.-based biotechnology unit of Switzerland's Roche.
Trial researchers said they picked the Genentech drug from among 25 rivals, largely because it does not cause vasogenic edema, a brain swelling side effect seen in similar drugs. They include bapineuzumab, being tested by Pfizer Inc and Johnson & Johnson; and Eli Lilly and Co's solanezumab.
Both closely watched drugs are in late-stage clinical trials, with results expected later this year.
The trial in Colombia could offer the most definitive test yet of the amyloid theory of Alzheimer's, which holds that the disease is caused by a steady buildup of a protein known as beta amyloid.
Scientists and drugmakers have been targeting deposits of beta amyloid in Alzheimer's patients for decades, and some have succeeded in removing the sticky plaques that are a hallmark of the disease. But so far, none of the drugs has succeeded in improving patients' thinking and memory capabilities.
Researchers say the reason is likely to be that most of the anti-amyloid drugs in past trials and ongoing studies were tested on people whose brains were already wrecked by Alzheimer's, the most common form of dementia that affects 35.6 million people worldwide.
This trial should be different because it will be tested on people before the disease has done much damage to brain cells.
"This will be the first test of an anti-amyloid treatment in a preclinical stage, where it has the best chance to have the most profound benefit," said Dr. Eric Reiman, executive director of Banner Alzheimer's Institute and chief executive of Banner Research in Phoenix, which is leading the trial.
BEFORE SYMPTOMS APPEAR
Richard Scheller, executive vice president for Genentech Research and Early Development, said the problem with other Alzheimer's disease trials, including one run by Genentech, was that beta amyloid takes many years to build up in the brain.
"Once symptoms are apparent, it may be very difficult or too late to reverse the course of the disease. By treating early, we're hoping to prevent the beta amyloid build-up in the first place."
Reiman said Genentech's drug was developed to minimize the chance of causing vasogenic edema and microhemorrhages -- tiny leaks of blood in the brain.
"The studies in animals were very encouraging and the studies so far have also been encouraging in patients," he said.
Having fewer side effects means the drug can be used at higher doses, increasing the chances of getting more of the antibody into the brain, said Dr. Pierre Tariot of the Banner Alzheimer's Institute.
Genentech's drug targets solid bits of beta amyloid that make up plaques in the brain, and free-floating, soluble forms of the protein, which some researchers think may be the real toxic culprit behind the disease.
Scheller said the Colombian family offers a unique opportunity to test drugs because they are virtually certain to develop Alzheimer's disease.
"We know with almost certainty that by the time people with the mutation are 50 years old, everyone will have severe symptoms of the disease. Treating them before they show any symptoms, we will be able to see if we can slow down or prevent the disease from occurring," Scheller said.
The team is working on the study with Dr. Francisco Lopera of the University of Antioquia in Colombia, who first identified the family's illness nearly three decades ago and helped to discover its cause - a mutation on a gene called presenillin.
Lopera's studies of this family have produced many interim biomarkers that will be used by the team to help determine if the disease is progressing.
National Alzheimer's goal
If all goes well, Genentech hopes to enroll the first patients in early 2013, and have the first interim analysis in early 2017.
Study participants will be 30 or older and within 15 years of the age when their parents' symptoms began. Typically, cognitive impairment due to Alzheimer's begins in these Colombian families at around age 45.
Scheller said the study is the best test yet of the amyloid hypothesis because it will clearly show whether removing amyloid from the brain interferes with the progression of Alzheimer's.
That answer may come earlier if researchers get a positive result from the studies of the Pfizer and J&J trial of bapineuzumab, or the Lilly trial of solanezumab.
But if the trials fail, it will not be clear if it was because the amyloid hypothesis failed, or because the drug was tested too late in the disease process, Scheller said.
Reiman said the three-way partnership with the U.S. government is aimed at advancing research, and some of the findings of the study, including samples of blood and tissue, will be made available widely to the research community.
The clock is ticking for the United States to find a cure.
Experts predict that without an effective treatment, the number of Americans with Alzheimer's will double by 2050 to more than 10 million, and related healthcare costs could soar to over $1 trillion a year.
The Obama administration plans to invest $50 million in new Alzheimer's research funding in fiscal 2012 and another $80 million in fiscal 2013.
Meanwhile, Reiman said his team is trying to manage expectations within the Colombian family, making clear the drug is experimental, and the risks and benefits are uncertain.
"It is awfully moving to see families who for generations have been living with what they view is a curse to think about ways that would empower them to engage in this fight against Alzheimer's disease, both for their families, and, as they say, for the world," Reiman said.