Puppy with no front legs gets custom 3D-printed cart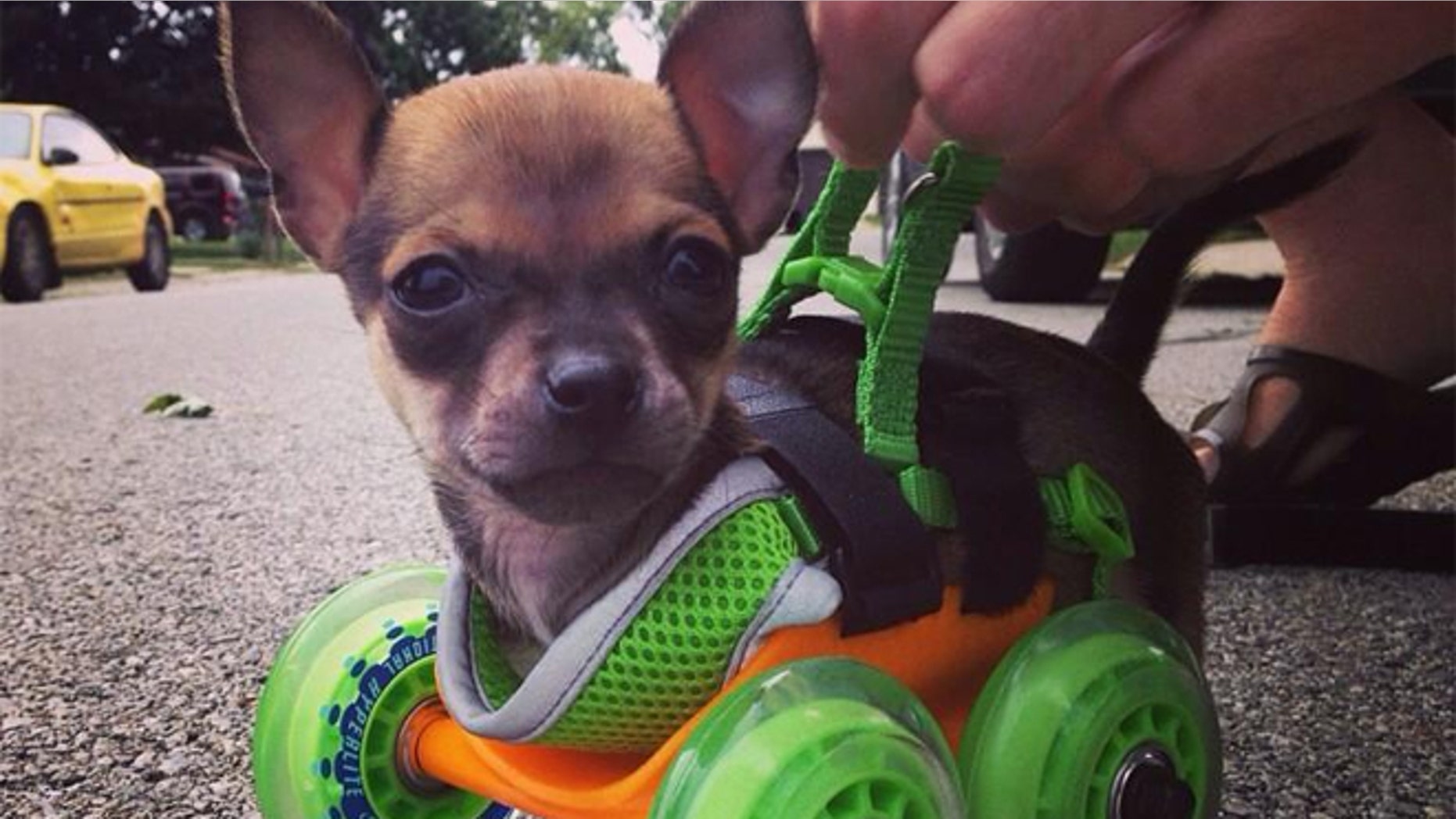 What has two legs and is too cute?
Nine-week-old Teacup Chihuahua TurboRoo was born without front legs. His breeder dropped him off at a veterinary clinic in Indianapolis after realizing he needed individualized care. Veterinary Technician Ashley Looper quickly became attached to the puppy and began fostering him.
Looper says TurboRoo moved around somewhat on the carpet, hopping "like a little frog," but she realized a cart would make him more mobile. She began a fundraising campaign online and was contacted by a mechanical engineer named Mark Deadrick, who offered to make TurboRoo a custom 3D-printed cart.
"He had messaged me on my personal Facebook and asked me if it would be OK for him to make a cart for Turbo," Looper told FoxNews.com. "Within two days he basically, without measurements, without anything, he sent me a message and said, 'I have a cart for you, it will be in the mail, you should get it by Thursday,' which was two days after we spoke."
TurboRoo has now gone through three versions of 3D-printed carts sent from Deadrick, who is president of a company called 3dyn. Looper and Deadrick talk often about adjustments that can be made so the cart is the perfect fit.
"We're working with Mark to update his cart as he grows," Looper said. "He should get anywhere between five to eight pounds at the very most."
The pint-sized pup has amassed a huge following on social media, with more than 20,000 followers on Instagram and popular accounts on Facebook and Twitter.
"I think it's amazing that people are just so supportive of him," Looper said.
Looper has adopted TurboRoo and he lives with her, his "dad" Ray Hurt, and their other fur babies in Indianapolis.