Photo of boys helping man in wheelchair shovel snow goes viral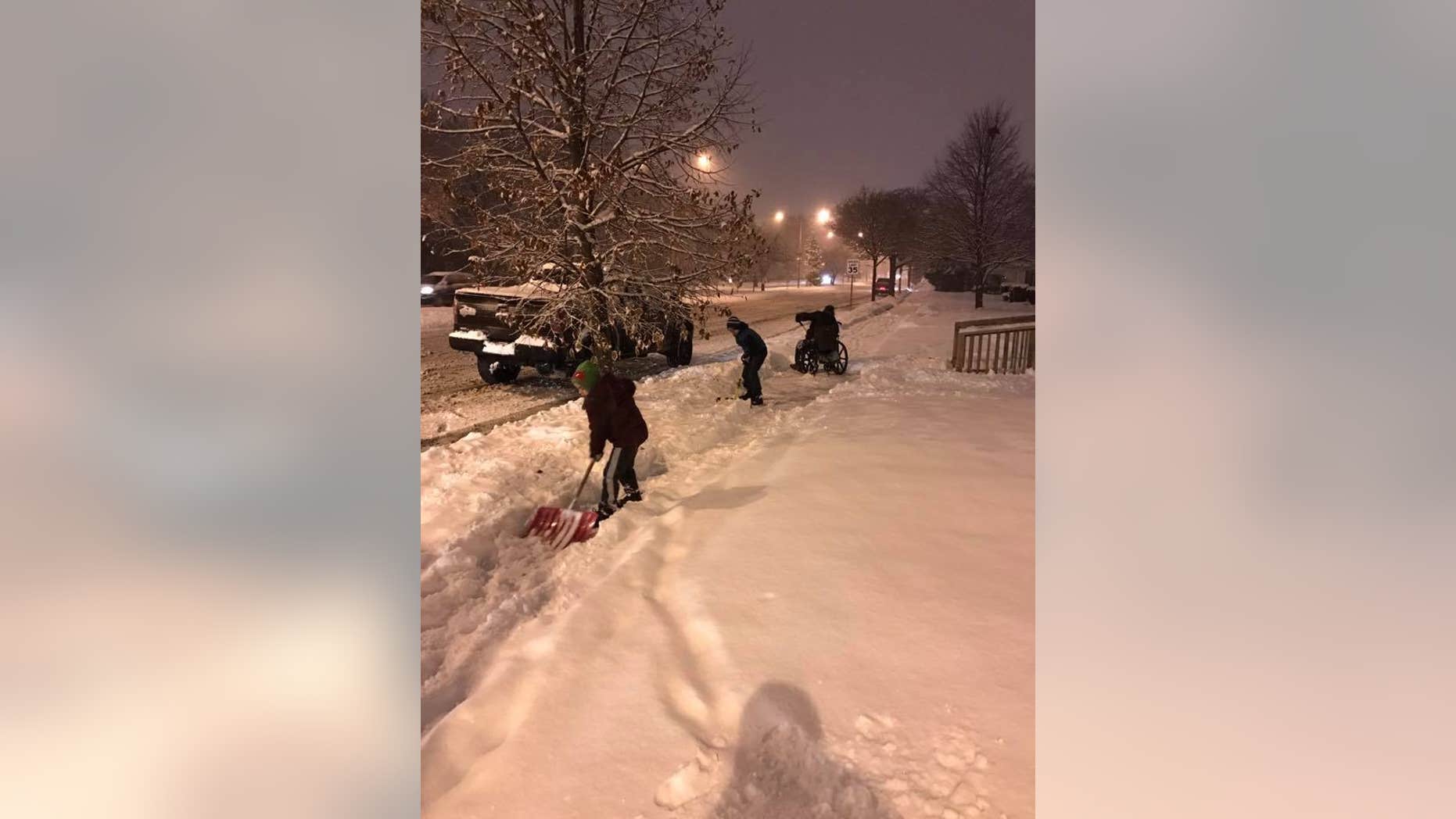 Two Wisconsin boys' good deed for a disabled neighbor is going viral after their father shared a photo of them on Facebook.
Daniel Medina, of Milwaukee, posted a photo on Facebook showing his two sons, ages 10 and 6, helping a man, who was not identified, in a wheelchair shovel snow, Fox 5 Atlanta reported.
Medina described that his sons spotted the man as they were driving down the road and asked their dad to pull over so they could lend a hand.
"Proud dad moment," Medina wrote in the Facebook post, which had been shared more than 1,800 times and had garnered more than 3,000 likes as of Wednesday morning.