Pennsylvania woman receives lifesaving lung transplant in time for Christmas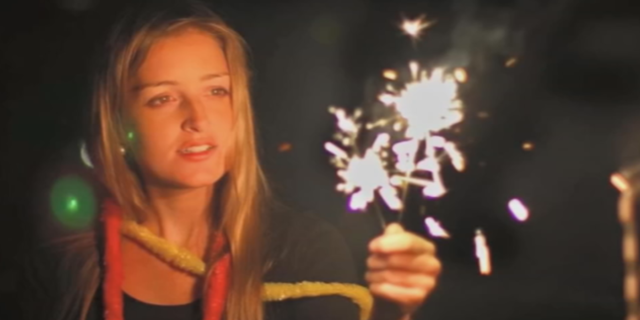 For two weeks, Caitlin O'Hara, 33, was on life support, in desperate need of a double-lung transplant. Then, she got an early holiday gift when the perfect pair of lungs became available on Dec. 17.
"Last week she was listed as the sickest person on the lung transplant list in the United States," Caitlin's father, Nick O'Hara, told Fox 25.
Caitlin was diagnosed with cystic fibrosis at age 2. The life-threatening condition causes thickened mucus to form in the lungs and other organs, causing lung damage and making breathing difficult, according to the American Lung Association.
Nick told the news channel that Boston hospitals refused to put the Ashland, Pennsylvania, woman on transplant lists because she was high risk. Her petite stature— she's 5 feet, 2 inches tall— and the general lack of donor lungs available didn't help. According to the New England Organ Bank, more than 1,400 patients are waiting for lungs, and 200 of those will die waiting each year.
Caitlin was put on a transplant list in April 2014. Her supporters believe the power of prayer led to the transplant.
"The story has gone as far as China, so the story, yes I do believe that this energy surrounding Caitlin has made a difference," family friend Laura Kelly told Fox 25.
Caitlin's family encouraged others to consider organ donation.
"If you could do that for Christmas, they'd give themselves the best present ever. And if they could do that, it would help a lot of people," Nick told Fox 25, noting the family's immense gratitude toward the donor's family.